Avalanche Joins the Blockchain Game Alliance (BGA)
Avalanche will actively support the growth of blockchain gaming and broader NFT space alongside Ubisoft, AMD, Maker, and more.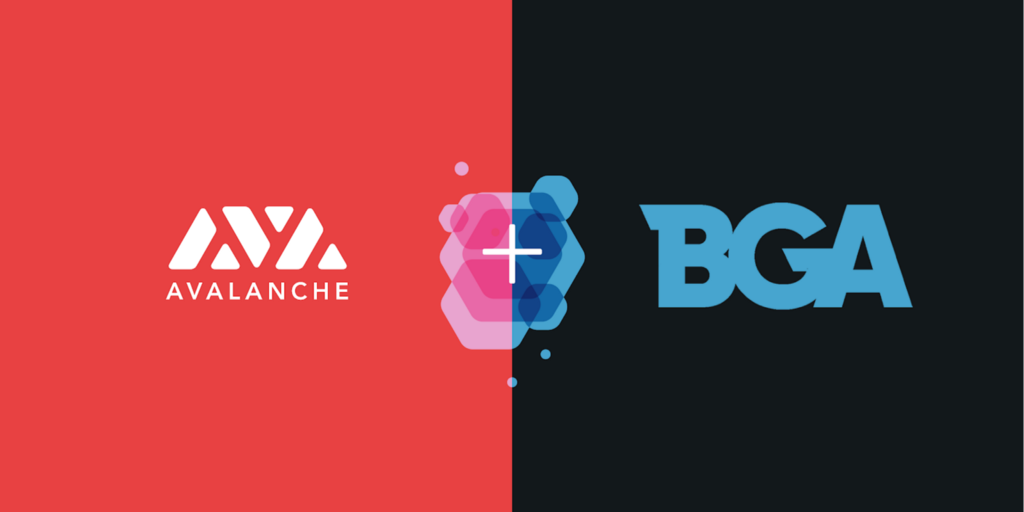 Avalanche values the blockchain industry and the broader technology sector at large. We've joined the Blockchain Game Alliance (BGA) in a shared mission to raise individuals' and businesses' awareness about how blockchain can transform games, improve or disrupt existing business areas, and accelerate adoption. Avalanche joins BGA alongside prominent gaming organizations like Ubisoft and AMD and blockchain organizations like Maker, Matic, and Galaxy Interactive.
In 2020 alone, a report by Newzoo forecasted that the global gaming market will generate $159.3 billion in revenue (Reuters). The non-fungible token (NFT) market is experiencing tremendous growth as well: according to the NFT data analysis website NonFungible.com, NFT transaction volume in the first half of 2020 soared to $230 million, an increase of nearly 300% year-over-year.
With gaming and NFTs being a rapidly growing industry, we couldn't be more thrilled to support BGA by giving game developers access to new ways to improve the gaming experience; new and actionable improvements in NFT performance, usability, and some of the lowest transaction fees in the industry, to mention a few
Current Gaming & NFT Projects on Avalanche
Our ongoing collaboration with Polyient Games underscores this commitment as we help to establish the critical infrastructure needed for the growth of NFT's across the Avalanche ecosystem. We're actively supporting Polyient Games on other, unannounced initiatives regarding their Polyient DEX and other innovative NFT initiatives (coming soon).
We've engaged many different legacy and blockchain gaming brands to make NFT transactions more transparent, higher performance, and provide the necessary building blocks for native NFT marketplaces. Many of these conversations are actively happening now. For legacy gaming companies, our team carefully evaluates the problems they are trying to solve and create solutions leveraging Avalanche that best suit their needs. Pilot programs are often a good way to efficiently showcase capabilities while managing multiple ideas generated from these collaborations.
We will continue to highlight the best and brightest projects as we foster a community of builders, designers, and marketers around blockchain-enhanced games and beyond. Please stay tuned to our social channels for those updates.
Our Solutions
Today, Avalanche is equipped to handle the highest demands of games as well as the unique implementations of all facets of the NFT ecosystem. Whether it's a game that demands a simple way to create NFT's or a game that needs to facilitate micro-payments with high-throughput and near-instant finality, Avalanche can handle any use case you throw at it.
Our developer tools are easily accessible here. We also have integrations with projects like Figment, that make building out robust use cases on Avalanche easy! We're excited to see new market opportunities that BGA members develop as their gaming partners adopt blockchain technology into their games and give power back to the players.
https://medium.com/media/b8a596544f943e3618682869c7e2f97a/href
About Avalanche
Avalanche is an open-source platform for launching decentralized finance applications and enterprise blockchain deployments in one interoperable, highly scalable ecosystem. Developers who build on Avalanche can easily create powerful, reliable, and secure applications and custom blockchain networks with complex rulesets or build on existing private or public subnets.
Website | Whitepapers | Twitter | Discord | GitHub | Documentation | Forum | Avalanche-X | Telegram | Facebook | LinkedIn | Reddit | YouTube

---
Avalanche Joins the Blockchain Game Alliance (BGA) was originally published in Ava Labs on Medium, where people are continuing the conversation by highlighting and responding to this story.