Router Protocol Expanding Liquidity Access to Avalanche DeFi Community
Upon launch, users will be able to route liquidity to Avalanche DeFi applications through Router Protocol.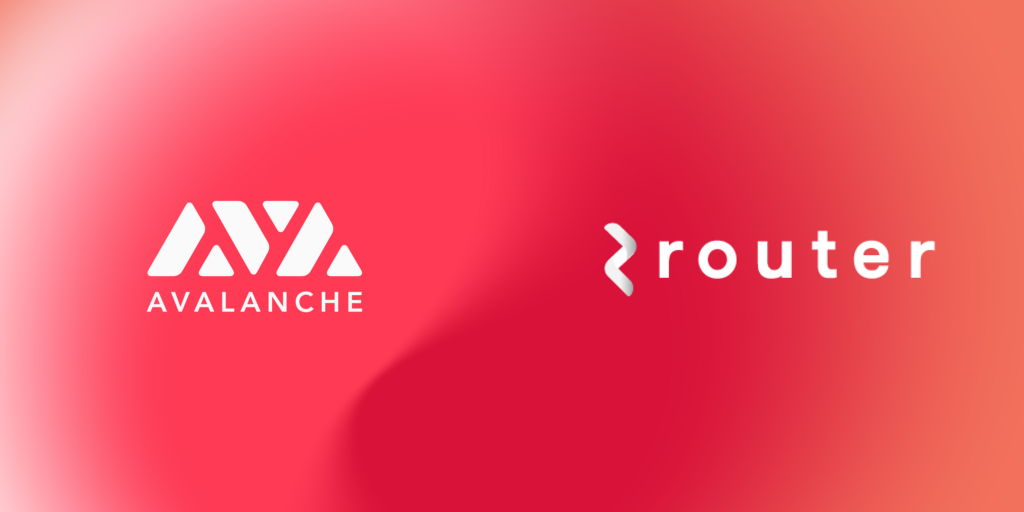 Router Protocol is integrating with Avalanche to directly connect Router users to decentralized finance (DeFi) applications in the Avalanche ecosystem. The integration is expected to be completed by late Q1 2021.
Avalanche is an interoperable, highly scalable, open-source ecosystem for launching decentralized applications and enterprise blockchain deployments. It's the newest blockchain platform that Router is integrating, alongside Ethereum and Matic.
Aggregating AMMs to Expand Liquidity Access for DeFi Users
Automated Market Makers ("AMMs") allow users to trade without intermediaries using liquidity pools rather than traditional markets. Uniswap, the most notable AMM, has achieved $2B in trading volume in one day.
What makes the AMM model so successful? A simple experience for both liquidity takers and makers. Pricing is set with an x * y = k equation where x and y represent each token within the pool with k being the constant. Since the launch of Uniswap, numerous projects within the DeFi space have fine-tuned the design by adding innovative token economics to additional yield incentives. One such AMM is Pangolin, which recently launched on Avalanche.
Users of AMMs on Avalanche will expand their potential and seize more opportunities without being held back by issues with scalability and transaction settlement speed.
Router builds the infrastructure that connects multiple Layer-1 and Layer-2 blockchains and opens up avenues for smart order routing across chains for any trade.
Router users can seamlessly deploy liquidity to any automated market makers (AMMs) on Avalanche and across any other blockchain platforms integrating with Router.
"Liquidity is the most important thing to enable DeFi ecosystems to thrive. We're excited to bring our advanced bridging infrastructure to one of the most promising multi-chain networks on the market and enable Avalanche users to access the huge amount of liquidity provided on Ethereum and other similar blockchains," said Ramani Ramachandran, the CEO of Router Protocol.
https://medium.com/media/b8a596544f943e3618682869c7e2f97a/href
About Router Protocol
Website: http://routerprotocol.com/
Telegram: https://t.me/routerprotocol
Telegram announcements: https://t.me/router_ann
Twitter: https://twitter.com/routerprotocol
Linkedin: https://www.linkedin.com/company/router-protocol
About Avalanche
Avalanche is an open-source platform for launching decentralized applications and enterprise blockchain deployments in one interoperable, highly scalable ecosystem. Avalanche is the first smart contracts platform that processes 4,500+ transactions/second and instantly confirms transactions. Ethereum developers can quickly build on Avalanche as Solidity works out-of-the-box.
Website | Whitepapers | Twitter | Discord | GitHub | Documentation | Forum | Avalanche-X | Telegram | Facebook | LinkedIn | Reddit | YouTube

---
Router Protocol Expanding Liquidity Access to Avalanche DeFi Community was originally published in Avalanche on Medium, where people are continuing the conversation by highlighting and responding to this story.