Voyager Digital Lists Avalanche (AVAX) As First U.S. Listing
Avalanche's U.S. community can now purchase AVAX, commission-free on Voyager.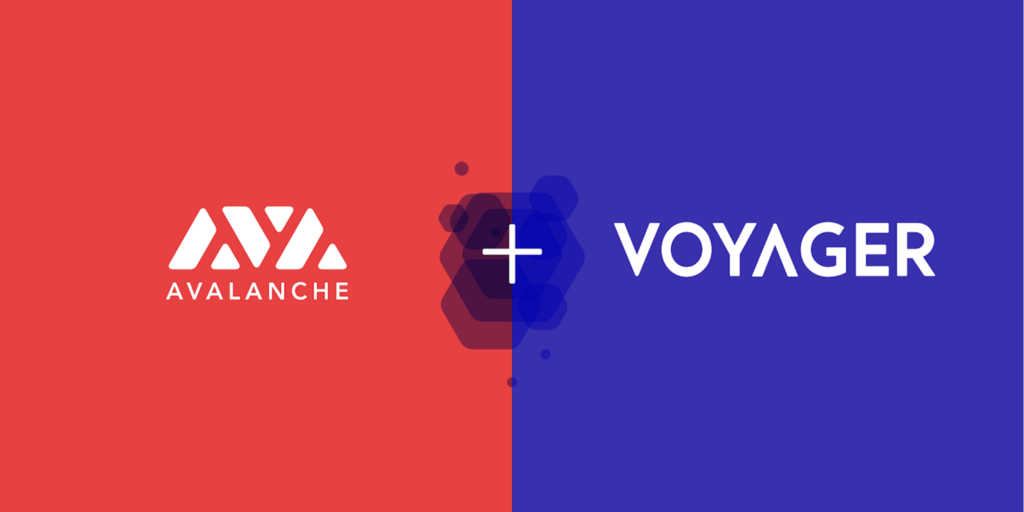 We're excited to share that Avalanche (AVAX) is the newest asset listed for trading on Voyager Digital, a crypto-asset broker that provides retail and institutional investors with a turnkey solution to trade crypto assets. This marks the first listing of AVAX accessible to non-accredited U.S. investors with commission-free trading through the Voyager App.
Interested persons in the U.S. (excluding New York state) can now download the app, complete registration, and purchase AVAX. The app facilitates orders using Voyager's Smart Order Router, which connects to more than a dozen of the most trusted and secure crypto exchanges and gives users access to the largest crypto trading markets.
In listing assets for trading on Voyager, the company considers several factors, including but not limited to:
security
regulatory framework
liquidity
investor demand
overall function of the crypto asset
U.S. users have been beating down the door to get their hands on AVAX, and that's now possible through our listing on Voyager. Avalanche can, and I believe will be the network that brings institutional and decentralized finance together, seizing the vast potential of a new market structure defined by velocity, efficiency, and innovation in new products and services available to people around the world.– John Wu, President of Ava Labs
AVAX is the native token of Avalanche. It is a hard-capped, scarce asset that is used to pay for fees, secure the network through staking, and provide a basic unit of account between the multiple subnetworks created on the Avalanche platform.
How to buy Avalanche (AVAX) with Voyager
1. Get the Voyager App: Now available in Apple iTunes Store and Google Play Store, visit the store and search Voyager, or click here to download now.
2. Open a Voyager Trading Account: Complete required registration to create a trading account. As a licensed financial institution, Voyager is required to collect this information.
3. Link your Bank: Link your bank account by navigating to the User Icon on your Market Screen. On your account page, tap "Bank Accounts" and add your bank.
4. Fund your Voyager Account: To deposit USD, go to your account page and tap "Transfer Cash or Crypto" & tap "Deposit to Voyager Account" and select USD. Then enter the amount of USD you'd like to transfer and slide the "Slide to Deposit USD" banner. Now you can trade instantly.
5. Buy Avalanche (AVAX): Navigate to the Market Screen scroll until you reach "AVAX" Avalanche and tap to access the Avalanche page, then tap "Buy AVAX." Insert the amount of USD you'd like to spend and slide the "Slide to Buy AVAX" purple banner to complete your purchase.
For more information, please refer to www.InvestVoyager.com
https://medium.com/media/b8a596544f943e3618682869c7e2f97a/href
About Avalanche
Avalanche is an open-source platform for launching decentralized finance applications and enterprise blockchain deployments in one interoperable, highly scalable ecosystem. Developers who build on Avalanche can easily create powerful, reliable, and secure applications and custom blockchain networks with complex rulesets or build on existing private or public subnets.
Website | Whitepapers | Twitter | Discord | GitHub | Forum | Documentation | Explorer | Avalanche-X | Telegram | Facebook | LinkedIn | Reddit | YouTube

---
Voyager Digital Lists Avalanche (AVAX) As First U.S. Listing was originally published in Ava Labs on Medium, where people are continuing the conversation by highlighting and responding to this story.