1inch Network: Now Deployed On Avalanche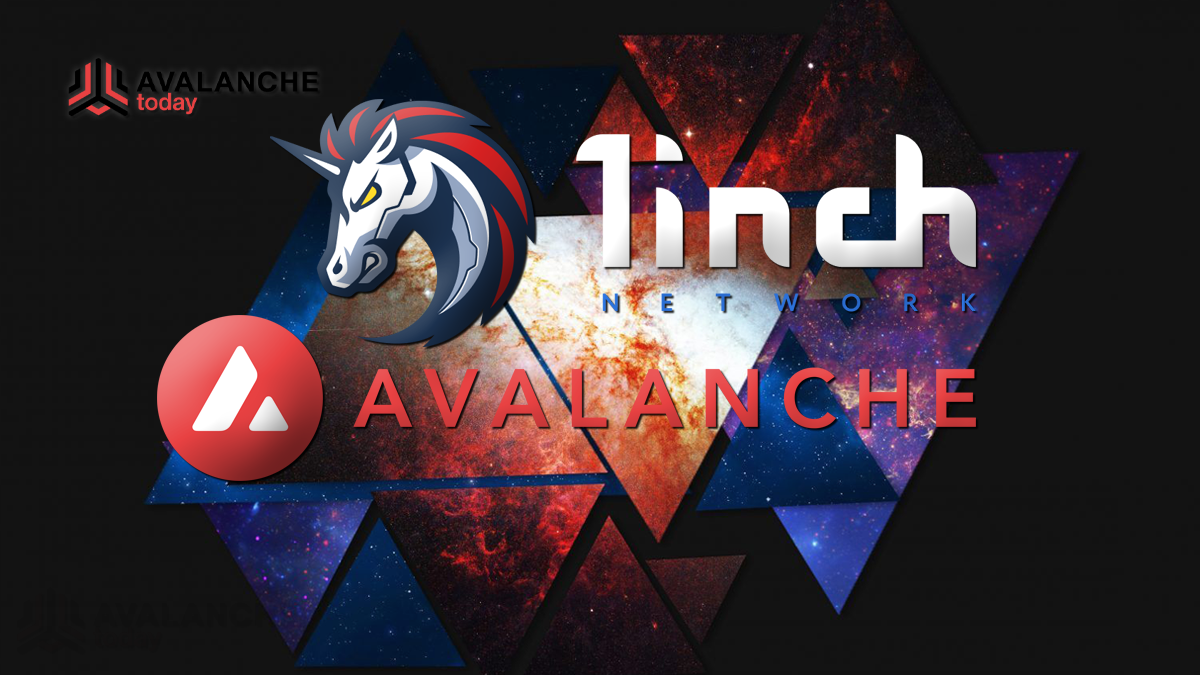 1inch Network is known to be one of the first choices and most widely used DeFi aggregators available in the crypto space and they've officially opened their metaphorical doors to the Avalanche Network.
The integration of their industry-leading protocols brings 1inch users access to Avalanche-based liquidity sources and more options for cost-efficient transactions, including the 1inch Limit Order Protocol, Aave, Baguette, Canary Exchange, Curve, Elk Finance, KyberSwap, Lydia Finance, Olive Cash, Pangolin Exchange, SushiSwap, Trader Joe, YetiSwap, and WAVAX.
As one of the most popular DeFi protocols, 1inch makes decentralized transactions more efficient by giving users multiple ways to exchange cryptocurrencies. According to Dune Analytics, 1inch has surpassed over 1M users and $120B in overall trading volume on the Ethereum network alone.
"1inch's main goal is to offer users the best deals across the blockchain space," said Sergej Kunz, co-founder of 1inch Network. "To achieve that, 1inch protocols constantly expand to new chains, and the expansion to Avalanche will offer 1inch users more options for cheap and fast transactions."
The 1inch Network unites three separate decentralized protocols, aggregating liquidity from a variety of decentralized exchanges to facilitate cost-efficient transactions and enabling features like limit orders. Two of these protocols will be launching on Avalanche as part of its expansion:
1inch Aggregation Protocol: It sources liquidity from various liquidity sources and is capable of splitting a single trade transaction across multiple DEXes to ensure the best rates. The protocol is powered by a Pathfinder algorithm — an aggregation information service from the 1inch Network. Within less than a second, it finds the best trading paths across multiple markets, taking gas costs into account.
1inch Limit Order Protocol: A limit order is a financial instrument with which you can place an order to buy or sell an ERC-20 token at a target price. For example, you can put up for sale 2 WBTC tokens at a price of no lower than 82,415 DAI tokens. The 1inch Limit Order Protocol provides various functionalities for flexible trade management, including conditional orders, dynamic pricing, extra RFQ support, and many more!
You can visit the 1inch Help Center for detailed guides on how to use 1inch on Avalanche.
About‌ ‌1inch Network
The 1inch Network unites decentralized protocols whose synergy enables the most lucrative, fastest, and protected operations in the DeFi space.
Website‌‌ ‌|‌‌ Medium | ‌Telegram‌‌ ‌|‌‌ ‌Twitter‌‌ ‌|‌‌ Discord | ‌Reddit‌‌ ‌|‌‌ ‌Github‌