2022: Shrapnel's Year in Review
Wow — 2022. What a year! Our team has been busy building the studio, the game, the lore and the community. Our team can't wait to see you all on the battlefield now we're at the beginning of 2023. Let's take some time to look back on what we've accomplished alongside our community. Since there's been so much action across Operators, Discord, Twitter and events, we've put together a recap of some of the highlights to give you a glimpse of what went down.
Big Wins
In June, we released the Operators collection, and over 2,400 of our community members got their hands on these digital collectibles with over 500ETH traded on the secondary market. Renowned comic book artists, authors, editors, and colour artists worked with the Shrapnel creative team to craft and airdrop a 5 episode series of digital comic books. These stories enhance the Shrapnel story by exploring how Earthfall will alter the lives of the characters contained within the pages.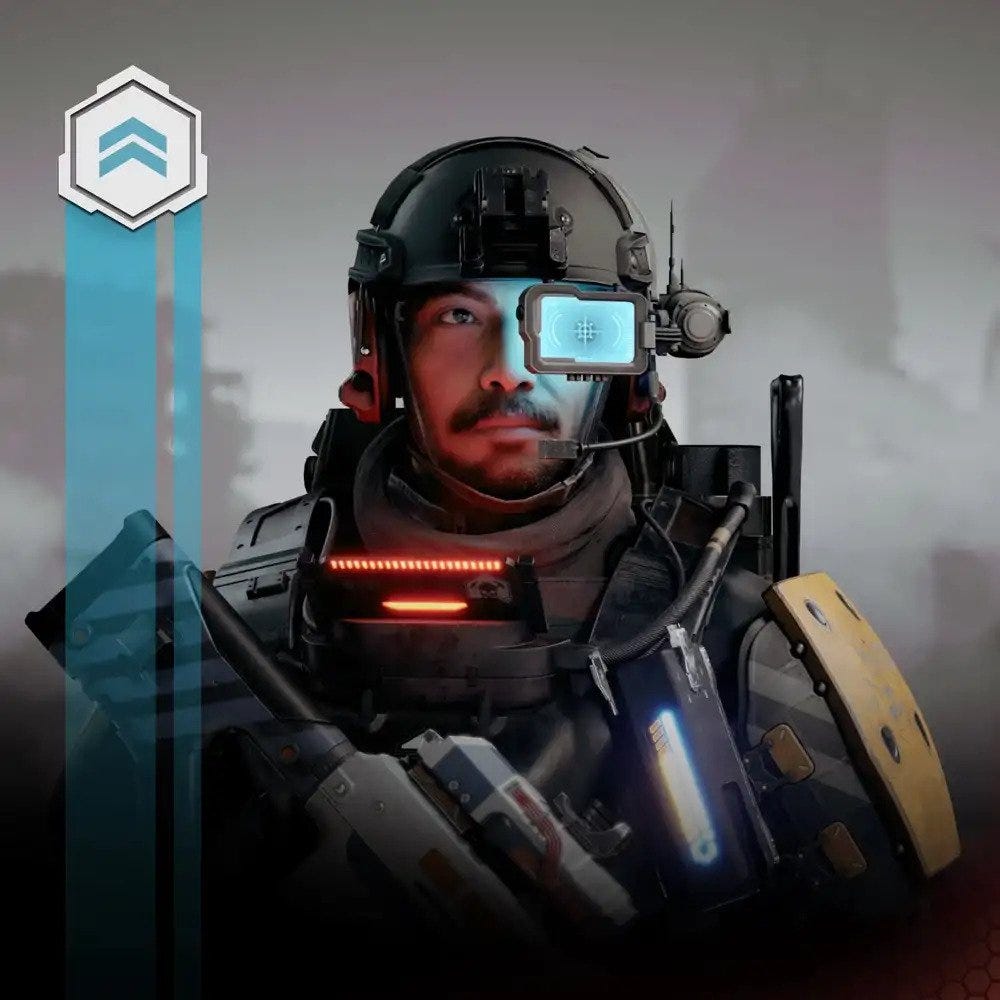 In Shrapnel, players will experience a world in which a massive asteroid has collided with the moon, causing meteorites to bombard a large stretch of Earth, leaving an uninhabitable area known as the Sacrifice Zone. Many speculate about what is being uncovered there, with rumors swirling about a mysterious material called Sigma. Nations and corporations begin assembling their own extraction forces and war rages to control the Sacrifice Zone and its many secrets.
Events
While our team is primed and ready to dive into Shrapnel online with our community, we also deployed boots on the ground to a variety of events across the states to discuss all things gaming and blockchain.
At Consensus, the Shrapnel community had the chance to hear from one of our coolest advisors, Neal Stephenson, who coined the term "Metaverse" in his genre defining novel, "Snowcrash". Head of Partnerships at Shrapnel, Naomi Lackaff also joined Jill Malandrino on Nasdaq TradeTalks to discuss empowering creators in Blockchain gaming.
At SXSW, Head of Studio Don Norbury and Head of Game Colin Foran shared their perspective on how the blockchain will impact the video games industry. These two industry veterans had a blast answering questions about Shrapnel, the blockchain, and their experience launching games like Halo, CS:GO, Bioshock, and other AAA titles.
A huge shoutout goes to the Halo Spartans and other cosplayers who stopped by our booth at Comicon and obtained Shrapnel's physical collectibles, and thanks to the gamers who had fun doing Shrapnel missions at Comicon. We greatly appreciate everyone's attendance at all of our panels. The team had an absolute blast answering all of your questions and we can't wait to see you again in 2023.
We were delighted to see familiar faces and meet new community members at DragonCon who brought so much enthusiasm to our booth. Sharing "The Finesse" Comic from the Shrapnel Operator series Vol. 1 and seeing your reactions in person made our year.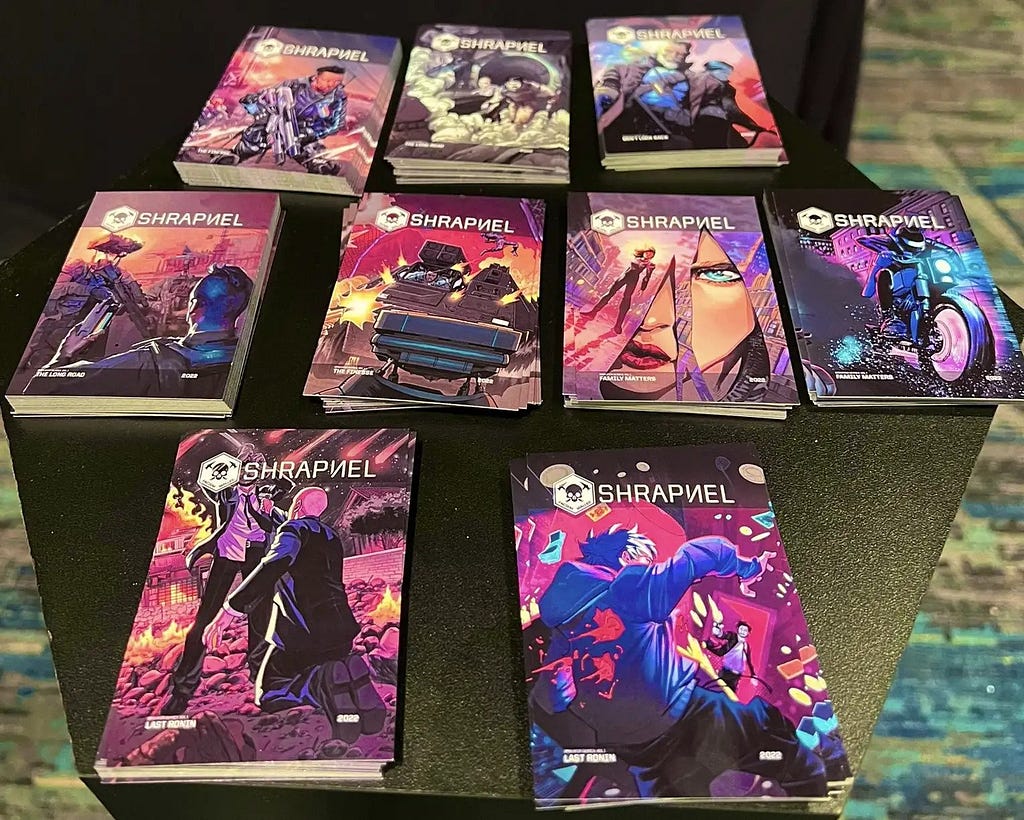 In the Press
2022 was a monumental year for us, as we were fortunate enough to be interviewed by some of the most highly regarded publications in both Web3 and gaming. We'd like to rewind and share some of our most notable interviews with you.
Releasing our Trailer
We've been overwhelmed by your response to our First Ever Game Trailer release. This was a first glimpse at what we've been working so hard for, and your reactions did not disappoint as our Discord erupted with celebrations and dropped jaws. As a result of the trailer's release, we welcomed a diverse group of new community members, including both casual NFT collectors and avid gamers.
Here's what some of our community had to say!
Wow absolutely stunning… — altj1804
Wow!!! Waiting has paid off! This is an absolute blast trailer of VERY high quality! The whole gaming scene will want to play Shrapnel. My Operators can't wait to test the Alpha Version soon. — flamingdead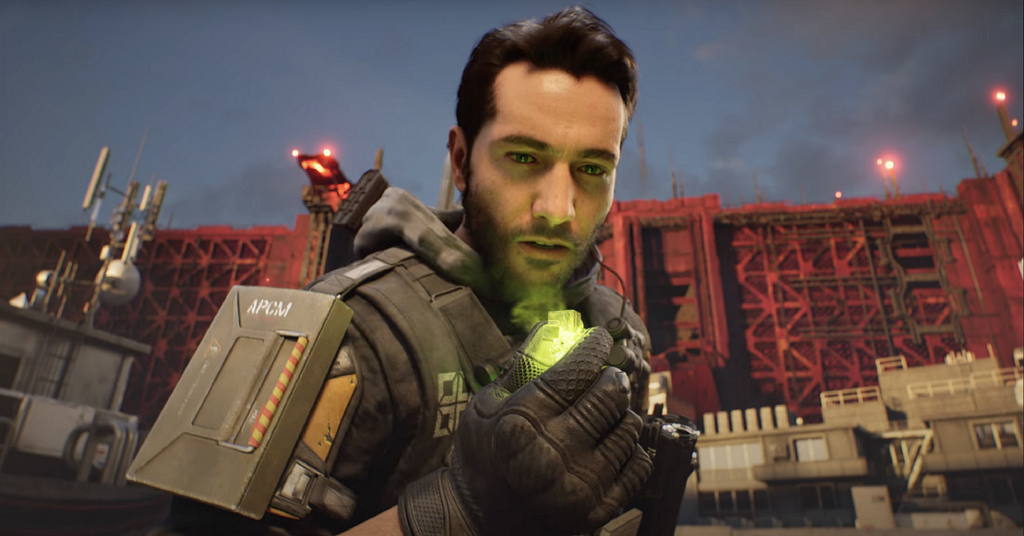 And in came the First Pre-Alpha Gameplay Launch… once again, the response from the community was incredible. We are so grateful to all of those who have shared their feedback with us as we continue to develop the game. Your contributions have already led to numerous updates, and we look forward to continuing to incorporate your ideas to create the finest extraction game.
The ultimate behind-the-scenes look went live, giving future players an in-depth look into the production of the trailer. Who doesn't love to see kick-ass mo-cap professionals at work, taking the fight to each other, captured in full-fidelity. Our community also got to see our attention to detail when it comes to weapon and environment design, down to the pixel, along with the collaborative effort necessary to make a AAA game.
Building the Community
We spent 2022 laying the foundation for our community and growing the community following Shrapnel on Social Media to almost 100,000. We knew we had to bring everyone together for the ultimate showdown… on a weekly basis. Fall Guys and Haxball were fan favorites, and Shrapnel community members have a chance to win prizes like Steam gift cards, Razer Gold, and SCU Whitelist spots. Not to mention the reckless driving that took place on SmashKarts, where all guns were blazing.
The team loved hanging out with all of the Shrapnel community in Twitter Spaces. Don and Colin love answering questions about the game, and Francis can talk about economics all day! Thank you so much for your participation, your input continues to shape everything we're working on. Our Fireside Friday and Vision series in Discord have been so lively, we look forward to continue connecting with everyone through these events in the coming year.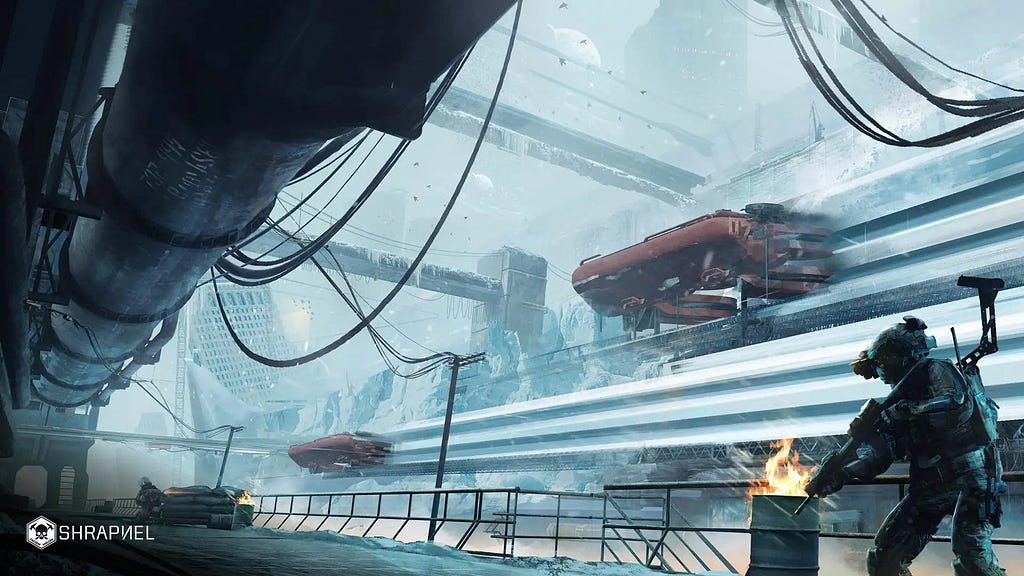 Over the course of the year, we've been releasing teasers of our characters and environments to immerse our community in the world of Shrapnel prior to release. The team has thoroughly enjoyed reading the imaginative interpretations of these environments and how they might contribute to our universe. Maybe you'll see your contribution in-game… you'll be the first to know.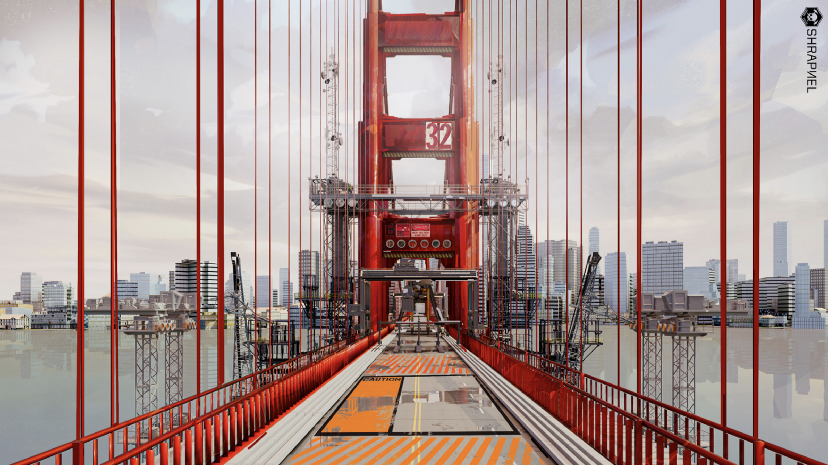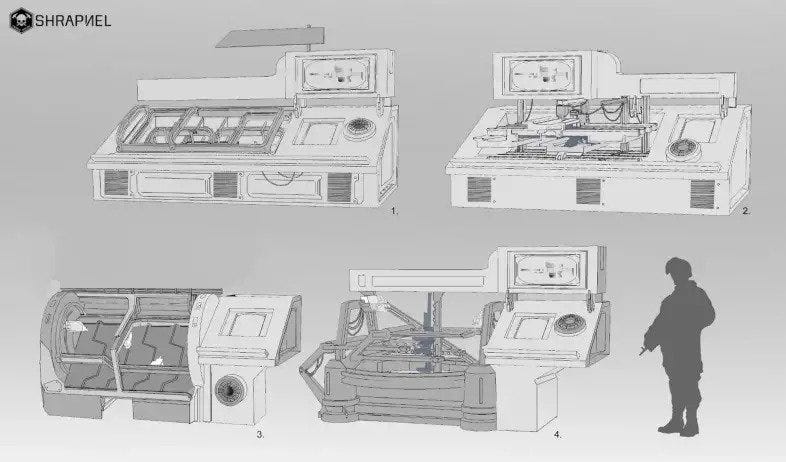 Community members were put to the test in our art competition that gave all participants just shy of a month to show off their artistic flair in what made for one incredible review of the top entries. We had a fantastic time analyzing the submissions and it was great to see the amount of support among community members. Another memorable moment was the Fan Fiction contest whereby community members creative abilities were on full display, describing the daily experience of an operator. The sheer depth of creativity on display really impressed us and we can't wait for your contributions in 2023.
In the spirit of competition, we hosted a variety of collaborations with your favourite games. Each with its own sizeable prize pool, with thousands of community members taking home cash prizes, whitelist allocations and even Shrapnel swag kits. We're looking forward to hosting these competitions in our game very shortly.
In collaboration with community member Forsan.d, we brought to life a creative exploration set within the Shrapnel video game universe. His previous Discord contributions were exceptional so we invited him to take part in the creation this Live Action Short for a formal collab.
Such an amazing team!!! This is going to iconic! — Lia Bass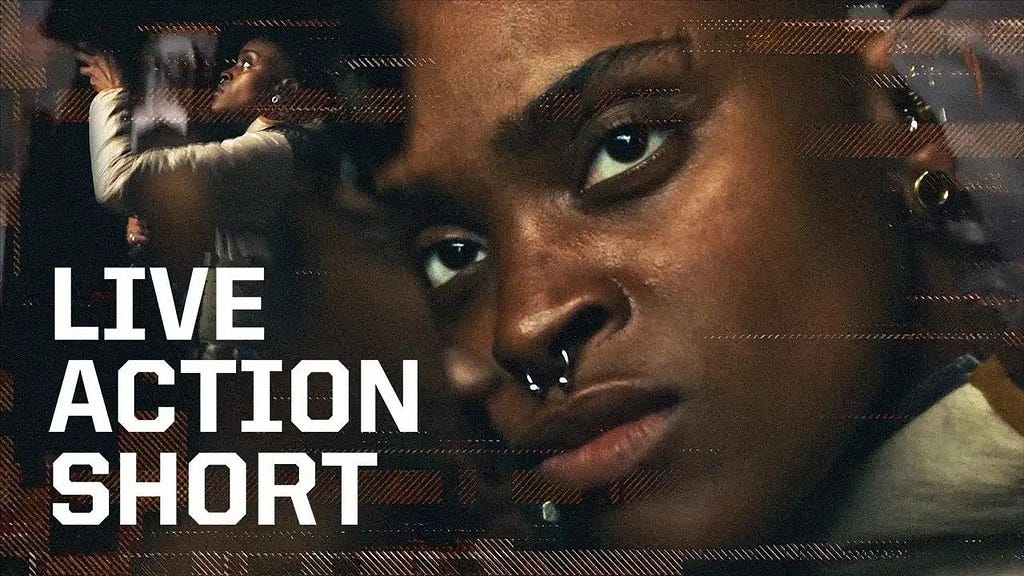 What's an SCU?
Look, this information is on a need-to-know basis so keep it airtight. A 'Sigma Containment Unit' is the device used to store Sigma, as seen in the trailer. We know that every Operator holder will get a guaranteed free mint for the SCU NFT and that it will be a 10K free mint collection that does not compete with the utility of Operators. Right now, only Operators will be granted early access to the first playable sessions. Other known benefits of owning an Operator include exclusive in-game assets, access to future token and NFT airdrops based on rarity, access to future whitelists and have already received a Digital Comic Book as an NFT! Come jump in our Discord to for the best chance to get your hands on the SCU whitelist… You're still early.
As you can see, it was a jam-packed year for the Shrapnel team and community. Your contributions to our game, ecosystem and beyond have been of the highest quality. It's clear that the desire to contribute is there and Shrapnel will be facilitating that to the max. We are so excited to get you online and watch you graduate from the world of user-generated content that exists now, to the next era of digital collaboration. From in-game sticker design to full level creation, we can't wait to get our tools in your hands, letting your creativity run wild, with no limits. Our marketplace will enable you to sell your creations and compete to be the ultimate contributor. Thank you for an incredible year, Operators. See you on the battlefield in T-1 quarter.
Source