A New DeX On Avalanche TraderJoe Has Opened Its Doors
You may have heard the hype about TraderJoe.xyz, the newest DeX on Avalanche. They have finally gone live as of yesterday, and farming has started as of today at 10AM EST. They are off to a great start with over 5m TVL into farms already. The team has been responsive and active and the community has taken notice.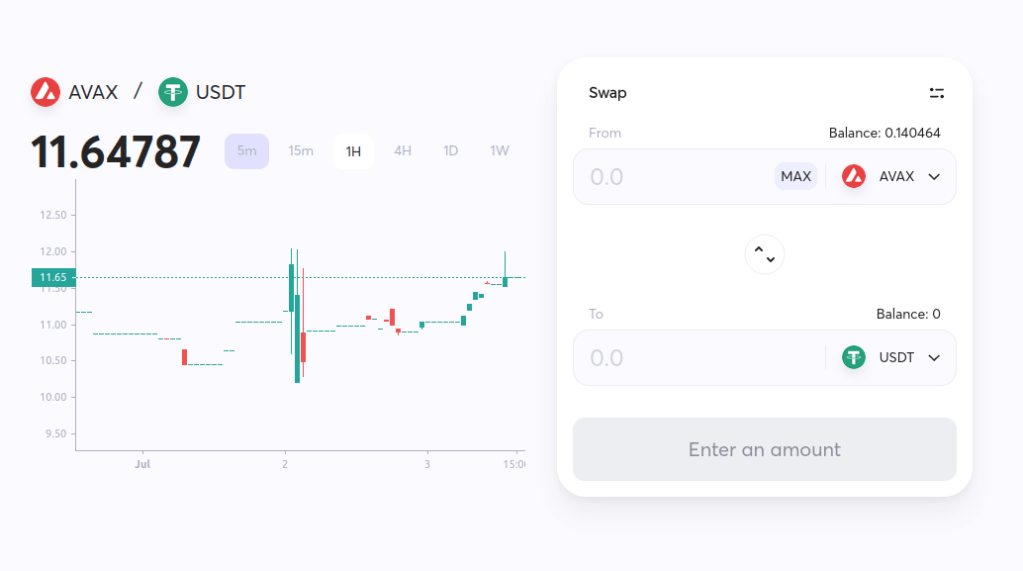 There's some unique features we like. One unique feature they've implemented is candlestick charts on the swap page. This is a welcomed update for traders. They've also added Zappers, which make converting your AVAX into LP a breeze, and a migrate feature to move from Pangolin.Exchange to TraderJoe.xyz as easy as possible for users.
We look forward to watching this new DeX evolve. They've promised to support the community and help Avalanche move forward and that's just what we need. Good luck to TraderJoe, and we'll keep you all updated on their progress.