Aave launches on Avalanche, Over 1b in TVL within hours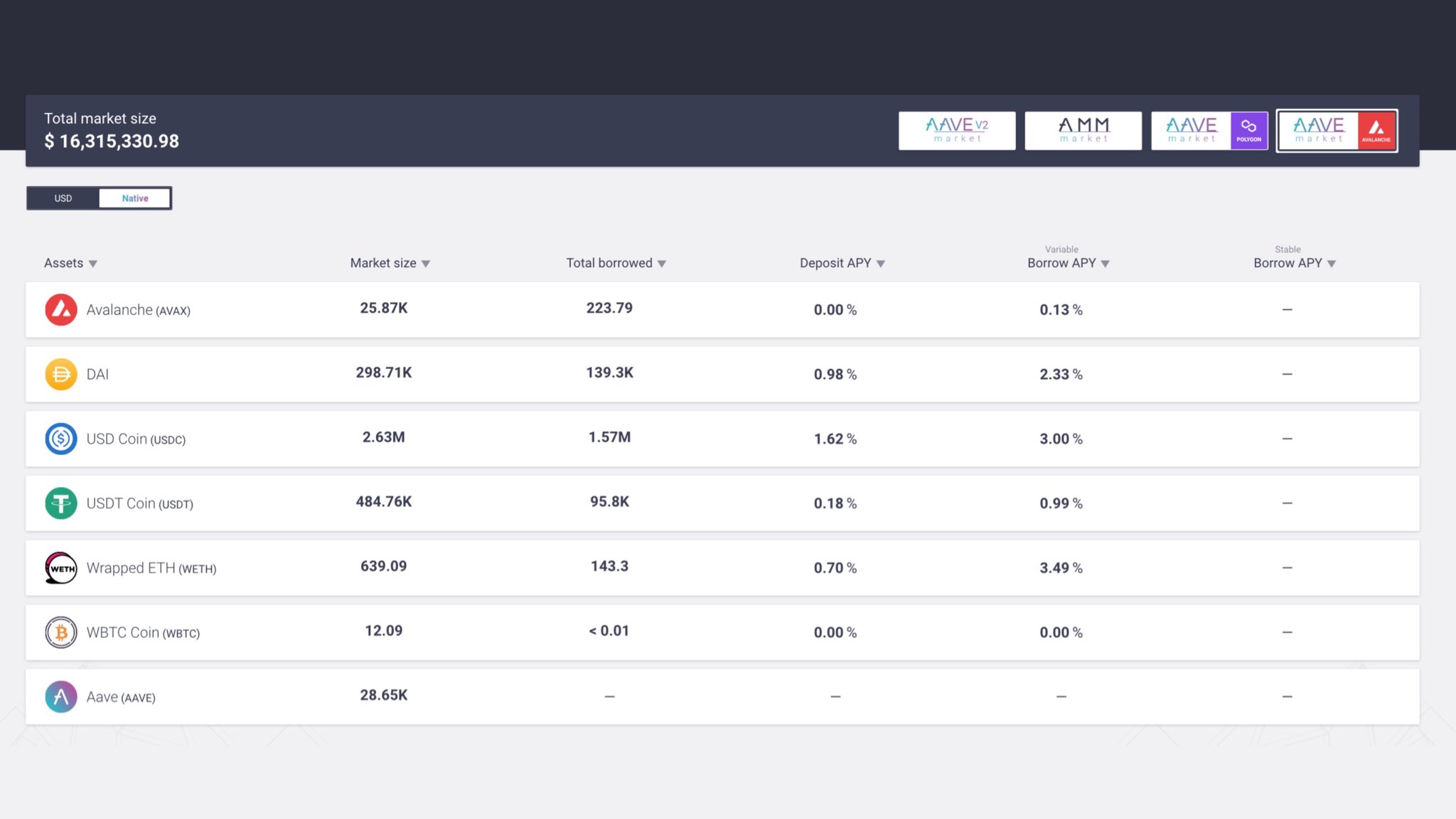 What we've all been waiting for! Aave has launched on Avalanche. In only a matter of hours the TVL has grown to over a billion! Those AvalancheRush rewards are looking sweet with deposit APY of 3% and APY of 8% for AVAX.
This influx of attention & liquidity will surely help grow the Avalanche ecosystem. Let's hope some of this liquidity makes its way into the ecosystem to some of the lesser known gems such as CYCLE, AVE, and YTS to name a few.