Announcing Season 6 Rewards
Apollo Season 6 is live NOW! New $3,000 up prize Pool in Season 6! The Apollo S6 reward has been boosted to $3,000 USDC + 30,000 L-IMC this season! We decided to reintroduce L-IMC reward with the increasing L-IMC utilities in Guild System update.
Silver Credit Rewards
In Apollo Season 6, players can earn Silver Credit rewards worth $2,000 USDC and 20,000 L-IMC. The amount of rewards a player receives will be calculated based on their total Silver Credit holdings, including both ship and hangar storage. USDC rewards will be distributed through a claim portal, but players need to register their wallet in their account to be authorized to receive the USDC rewards. The L-IMC reward for Apollo Season 6 will be directly distributed to your account and you can check your L-IMC balance in the history page.
USDC Claim Portal Tutorial
https://docs.imperiumempires.com/reward-claiming-portal-tutorial
Guild Tournament Rewards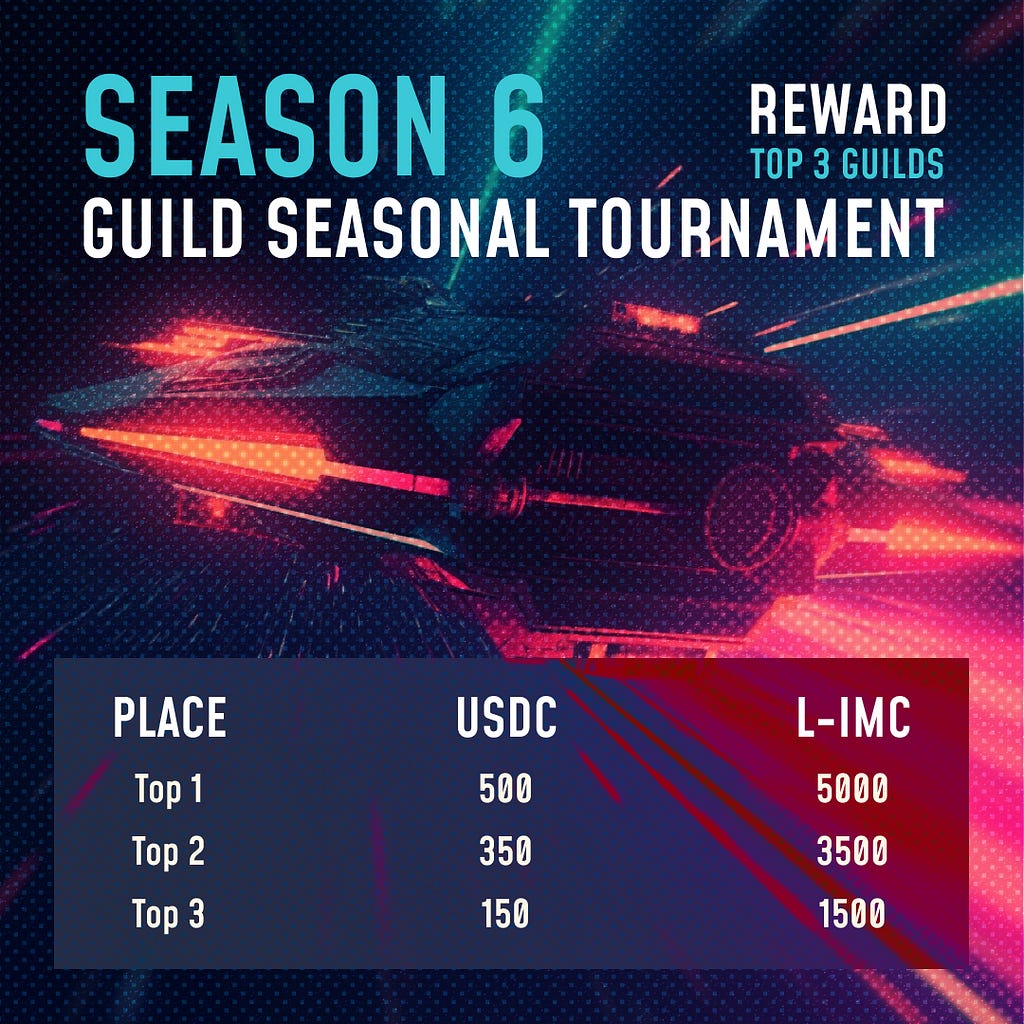 Tournament rewards would be distributed at the end of season. Top 3 guilds would be rewarded. Guild leaders could claim the reward through the claiming portal.
Genesis Guild Registration
For Genesis Guild winners, please fill in the form below to register. We will contact registered players through Discord about the details of claiming Genesis Guild rewards.
https://forms.gle/DqX5U8EDRjrRzgGSA
Source