Art on Avalanche: Conscious Lines by Gabe Weis
Gabe Weis has made his way to Avalanche to launch his latest NFT collection, Conscious Lines. This is Gabe's first collection on Avalanche, following several undeniably successful launches on the popular Ethereum Network. The collection will be available to mint tomorrow August 25th hosted by Joepegs marketplace. With a proven track record of sold-out launches and continued success, we don't expect Gabe's latest offering to be available for long.
The Artist
With over 30k followers on Twitter and 100k followers on Instagram, Gabe is a household name within the NFT and physical art space. The artist has seen mainstream success launching NFTs on ETH and is now expanding his art to Avalanche.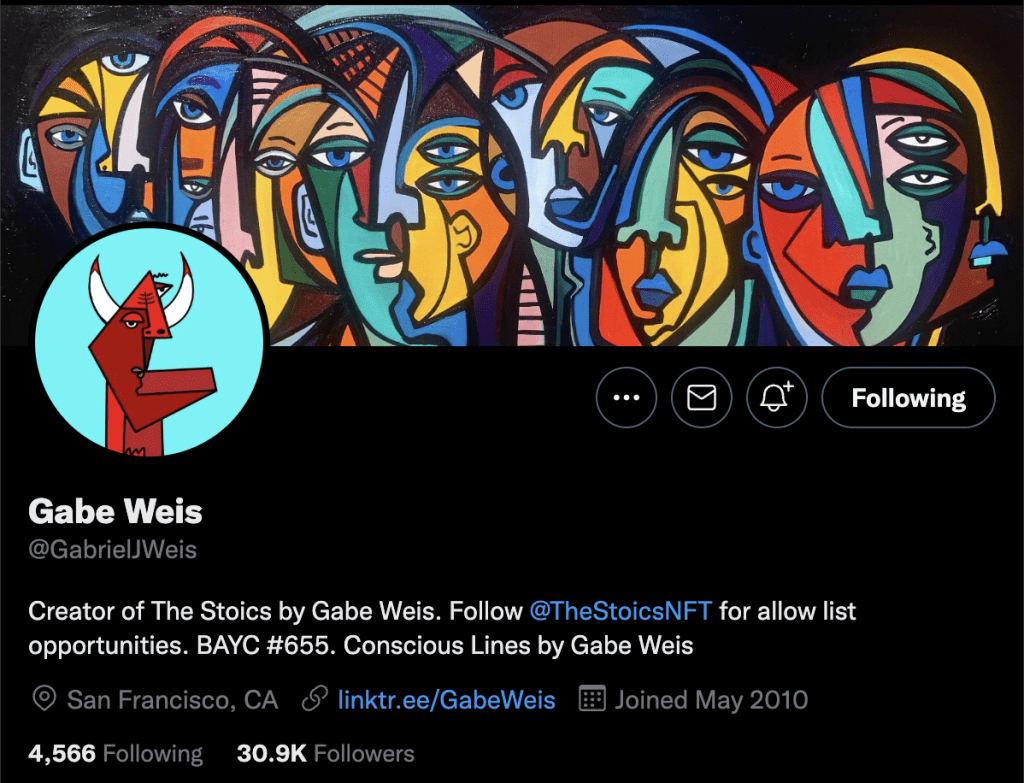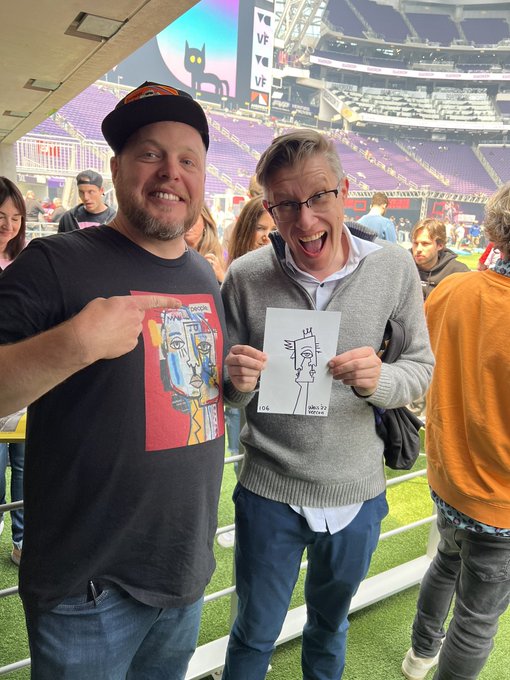 Gabe Weis is an NFT and mixed-media artist living in the Bay Area. Stream of consciousness meets cubism in his bold portraiture. His work has been sold to collectors across the globe and the artist rose quickly to the top of the NFT art market.

– gabeweis.com
The Collection: Conscious Lines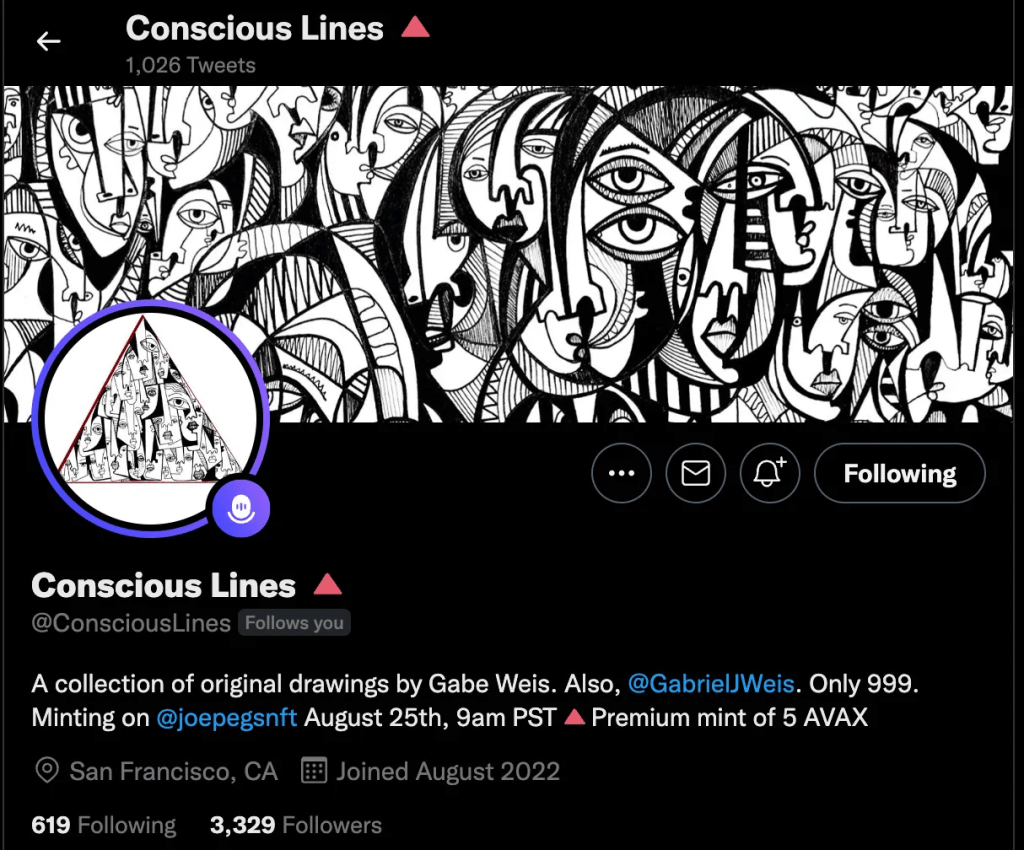 Conscious Lines is a collection of 999 NFTs, comprised of works taken from Gabe's over 16 year long journey as an artist. NFTs from the collection will be mintable on Joepegs marketplace on August 25th at 9 AM PST. The mint price is set to 5 $AVAX per NFT, which will allow more users to have a chance at owning one of Gabe's art pieces at a comparably low entry when considering the pricing and stable floors of Gabe's widely desired Ethereum NFTs. This collection contains various portraits in Gabe Weis' signature style.
Inside the Conscious Lines Collection
999 NFTs – ERC-721 on the Avalanche Chain
127 Hand-drawn pieces of art
Editions sizes ranging from 1 to 20
16 years of drawings
Explore traits like canvas medium, inks, & year created
11 Special Traits
12 Rare Traits
Legendary 1/1's featuring the "Red Coin Alpha" Trait
"Entity" Traits for artworks featuring multiple entities & special animal entities
Every NFT in the collection is individually numbered with its edition number and edition size
Edition Sizes & Volume
1/1s: 37
3/3s: 11
5/5s: 16
7/7s: 9
8/8s: 3
10/10s: 7
11/11s: 7
13/13s: 10
15/15s: 11
20/20s: 16
Alt Edition Sizes & Volume
37 unique 1/1's (including 7 Legendaries)
11 editions of 3
16 editions of 5
9 editions of 7
3 editions of 8
7 editions of 10
7 editions of 11
10 editions of 13
11 editions of 15
16 editions of 20
Legendaries
For this collection, I have used my stream-of-consciousness approach to share my history of creating visual jazz for the Avalanche ecosystem.

The Conscious Lines collection has 37 one-of-one NFTs inside but only 7 contain a Legendary trait: "Red Coin Alpha" and AVAX red ink. Created especially for this collection, these works also feature both special & rare traits in addition to their two exclusive traits.

Will you pull a legendary, anon?

– Gabe Weis
The Culture
The collections artist, Gabe Weis has made a notable entry into the Avalanche NFT space. His entry was met with a wave of positive opinions and mostly welcoming vibes, yet for any opposed the artist made himself available on countless public forums via Twitter Spaces. His consistent presence allowed for various open conversations regarding his past, his present, and of course his future on the Avalanche network. His art precedes him as does his reputation, yet he devoted himself to easing any concerns the varying audiences may have while providing information to new users as well as veterans of the Avalanche NFT ecosystem.
What's Next
Weis has expressed his belief in the Avalanche ecosystem and its viability as a possible contender against current "standards". If this mint goes well, we anticipate more artists to follow Gabe's lead in launching collections on Avalanche, thus providing further demand and culture to our network.
Excitingly, a collaboration with the popular Chikn NFT has been announced via the @chikn_nft Twitter, so be sure to keep up to date with the latest news.

@GabrielJWeis @ConsciousLines Artist Website linktr.ee/GabeWeis