Ava War: Play and earn on Avalanche
We invite you to experience Ava War, a fully decentralized, non-traditional, Play-&-Earn game, brought to life by the creators' focus on the overall user experience as well as continued replayability. Unsurprisingly, Ava War is powered by the Avalanche Network as it currently provides an optimal environment to build, maintain, and securely operate its P&E game. Be sure to have your wits about you, and don't fall behind as you'll need to hack, slash, and shoot your way to the top, in a 25 v 25 PVP battle.
The official NFT Mint starts on the 10th of May at 20:00 PM UTC!
PVP Game
A war is being waged within the world of Esperia and as a contending soldier, you must prepare when the war horn sounds. When a soldier is summoned to battle they will join forces with members of the same faction to amass a 25-player fighting force.
Players must take caution, as adjacent to their army, is a separate group of 25 players whose loyalties reside with the opposing faction. Battling against the opposing soldiers earns AWT Tokens in correlation with the level of users' gameplay: Kills, deaths, assists & more will each have a varying impact on the amount of AWT awarded.
In Ava War, owning an Esperian NFT is required to be eligible to earn AWT rewards. Users may acquire an Esperian NFT by Minting on May 10th or by purchasing through the Ava War marketplace.
Users without an Esperian NFT are welcome to join in the fight, allows users to experience gameplay free of charge. Free Players will be unable to earn AWT or RAW rewards.
Once equipped with an Esperian, rewards are enabled and players may access various pre-game rooms that contain a variety of players from each faction. When all players have "readied up" (max 50 players), the game begins!
Each battle is locked in for 20 minutes and players fight for the top spot until the time depletes. Upon completion, all participants will be returned to the Main Lobby from which they are able to create a new room or join one that's been prepared by another player.
Read On for Details about the in-game tokens, the road map, and a sneak peek.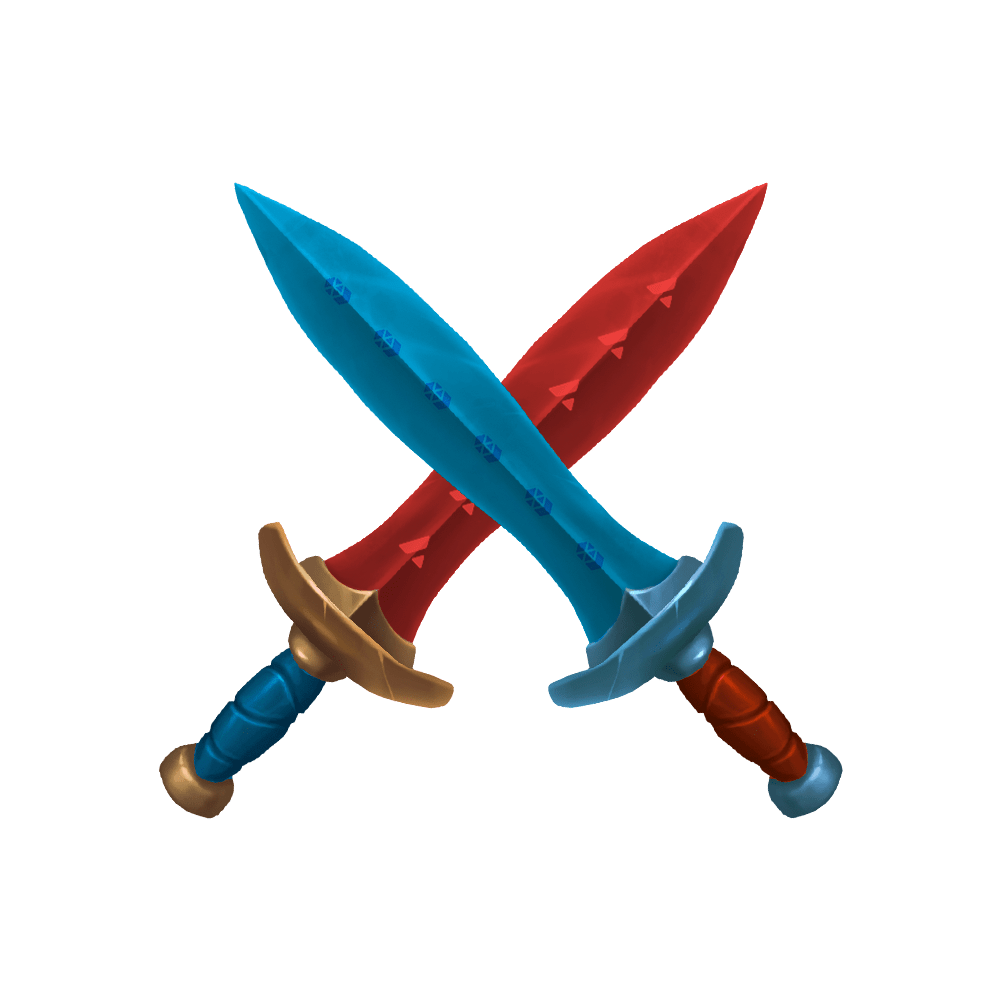 Ava War Tokens
AWT Token has been brought into being and purposed to reward players throughout the Ava War eco-system. AWT is only earned through PVP gameplay but may also be exchanged on your favorite DEX ( Pangolin / TraderJoe )
RAW is the out-of-game, unrestricted token forged for the Ava War ecosystem. Players are able to earn RAW by staking Esperians, this allows players to earn when idle or AFK. So when not earning AWT by playing the game, users can take a break and earn some steak (RAW).
RAW Tokens are tradeable and can also be used at the EXPANDOOR to breed another Esperian and grow your army, and the overall citizen count of Esperia. These tokens will also be accepted at various DEXs.
vAWT is the governance token of Ava War. vAWT is generated by staking RAW. As the token generates, it can be utilized to "vote" on different staking pools. Note, vAWT can not be bought and the tokens are not tradable. vAWT can only be obtained by staking RAW.
Road Map
NFT Collection launched.
Discord Server.
Minting Page Preview.
Several Marketing Campaigns.
Beta Game Content, Whitelisting & Improvements.
Minting for the Whitelisting starts on the 7th of May at 20:00 PM UTC!
Whitelisting ends on the 9th of May at 20:00 PM UTC & the Official NFT Minting starts on the 10th of May at 20:00 PM UTC!
Ava War Marketplace.
Ava War Alpha Version Launch with several Rewards for contributors.
Collaborations with Influencers, Gamers & other projects on the Avalanche network.
Game Updates (Beta Bugs) & Game Mechanic Updates.
Tokens + Marketplace NFT Audits.
AWT Token Presale.
RAW Token Fair launch.
STAKing Esperian(s) to generate RAW Tokens.
Staking RAW Tokens to generate vAWT Tokens to vote with.
Ava War Beta improvements/developments.
Ava War Open Beta Version Launch.
Friends List + Voice Chat.
Marketplace / Mobile Lite Version.
New Battlefields! (MAPS) + New Battle Modes.
Updates: Game Mechanic & Several World Updates (Beta Bugs).
Ava War Official Launch!
Ava War Tournaments.
(Maybe) Adding the Fantom network. Possibility to connect & play through the Fantom network. We're not sure about this yet, but if there's demand for it, we'll vote.
Adding a New Collection: NFTs In-Game (Weapon Skins) skins.
Adding another New Collection: In-Game character & mount NFTs (Skins) to the world of Esperia. New species will enter Esperia to wander through the Forest and the Battlefield.
Partnership Announcements.
Collaborations with Influencers & other projects on the Avalanche network.
Game Updates (Last Bugs/fixes) & Game Mechanic Updates.
Sneak Peaks
Twitter | Website | Mint | Whitepaper – Docs