Avalanche appears on DMM Exchange, is Kyber on the way?
A tweet, this morning, hinted towards a major integration. With Kyber network. After looking further into this…

We found Kyber's latest goverance proposal. Where it states: $3M KNC will come from the Kyber ecosystem; $2M will come from the Avalanche foundation. Incentivizing liquidity providers.
Avalanche set to launch on DMM exchange. And it's confirmed.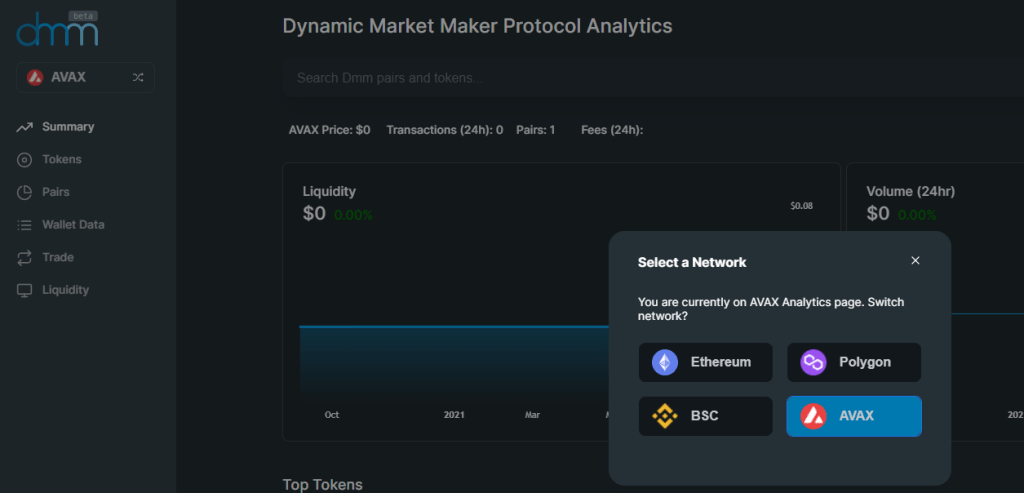 DMM–dynamic market maker protocol–is an innovative Uniswap fork. Running on Kyber. Built by the Kyber team. More on DMM in their whitepaper: https://files.kyber.network/DMM-Feb21.pdf. They function differently to how average AMMs work.
The news pops after Kyber announced numerous crosschain integrations. With Ethereum, BSC, Polygon, …
With each integration, sizable liquidity mining rewards. Launching with $4m on Binance Smart Chain. And previously: $30m in rewards on Polygon and Ethereum.
DMM's largest market is Ethereum. With over $330m in liquidity. The added exposure to Avalanche will inevitably build awareness.
Kyber composes multiple liquidity protocols. With seamless bridging tech, swaps, NFT marketplaces and more.
Want more? Check out kyber.network.