Avalanche Game Changer, Coming (Aug 24th)
Avalanche's Apricot Phase Three Upgrade is set to revolutionize Avalanche. A blockchain that's already out there in terms of better tech. Here's why:
Avalanche dynamic fees
Dynamic fees will be introduced. Which, in short, delivers yet lower fees. Incredibly low.
While we've only seen stats from the FUJI testnet thus far. They could be counted as somewhat indicative. Above, the gas fee for Pangolin contract interactions on FUJI testnet with dynamic fees. 0.011527 AVAX.
On mainnet, Pangolin charge three times as much. For a swap.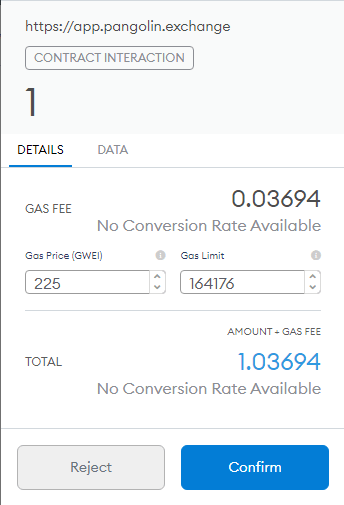 Summary
At present costs, a roughly $20 AVAX price, gas fees for a transaction: $0.74.
A future costs: $0.23. Provided FUJI prices stay the same.
Sure, the fees are already low. But, cutting costs by 2/3 is an accomplishment. Certainly something to be excited for. It will better position Avalanche against other chains.