Avalanche Gunning for Triple Digits, Battling through the 95s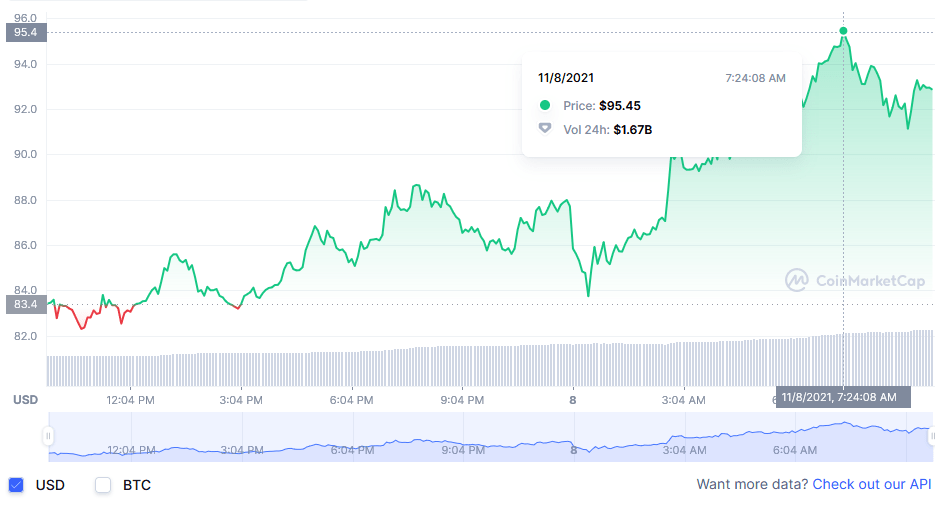 AVAX is battling to claim it's triple digit dream. Averages have accelerated out of the weekend, looking for a new high. Found early this morning at 95.45. Accumulating once again for *hopefully* another run.
At present AVAX is sat at number 13 on CoinMarketCap. The next leg up has AVAX tangling with Shiba Inu, ahead by 10$b or so in marketcap. Though, Shiba has far less in comparison with AVAX. Let's hope the better tech shines through. Or that the dog dies.

Shiba's recent declines could lead to a sooner flip than imagined. The first milestone in Avalanche's race to top 10.
Markets across the board have been bullish. Following both BTC and ETH's weekend end gains.
Hopes are high for AVAX to reach Top 10. And exceed the $100 price mark.
Noone wants Emin to get any thiccer.