Avalanche Summit — Location Based NFTs via Lost Worlds
Avalanche Summit — Location Based NFTs via Lost Worlds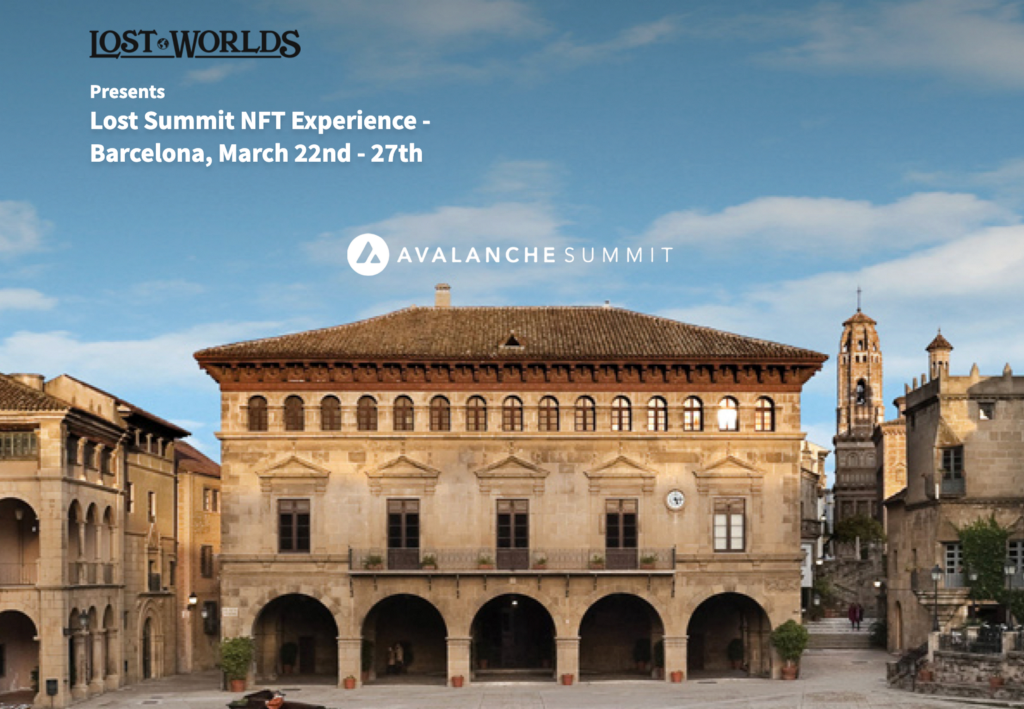 Lost Worlds is bringing NFTs to the Avalanche Summit in Barcelona in a BIG way. The Avalanche community is gathering in Barcelona to celebrate the fastest, most scalable and sleekest blockchain around.
Lost Worlds has partnered with 34 of the most well known AVAX projects to drop over 900 NFTs at Avalanche Summit. We want to use our location based NFT platform to showcase the vibrant and growing Avalanche ecosystem.
Mint NFT Prizes at The Poble
Throughout the Poble (Avalanche Summit Convention Area), NFTs drops from all your favorite projects will be scattered across the different stages and locations to mint.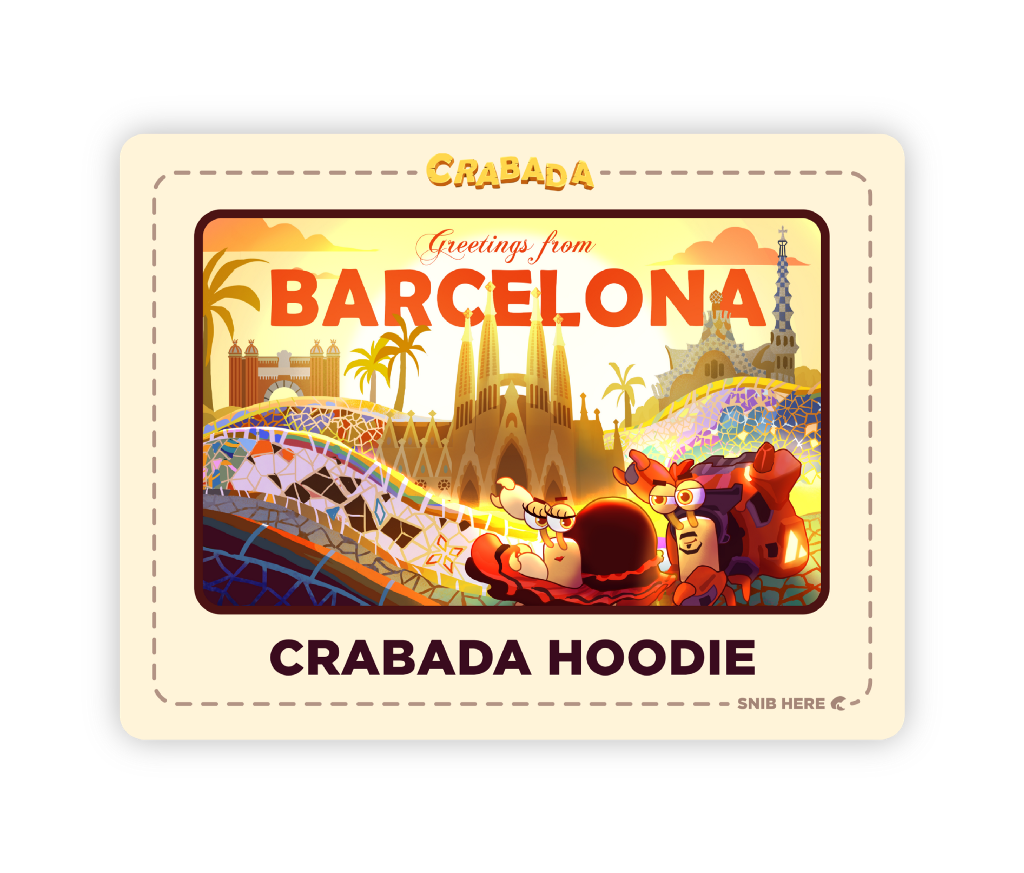 These NFT's can either be collectibles minted directly at the summit, or voucher NFTs which can be minted to redeem things like Merch, Tokens, Tickets, and already minted NFTs from some of your favorite projects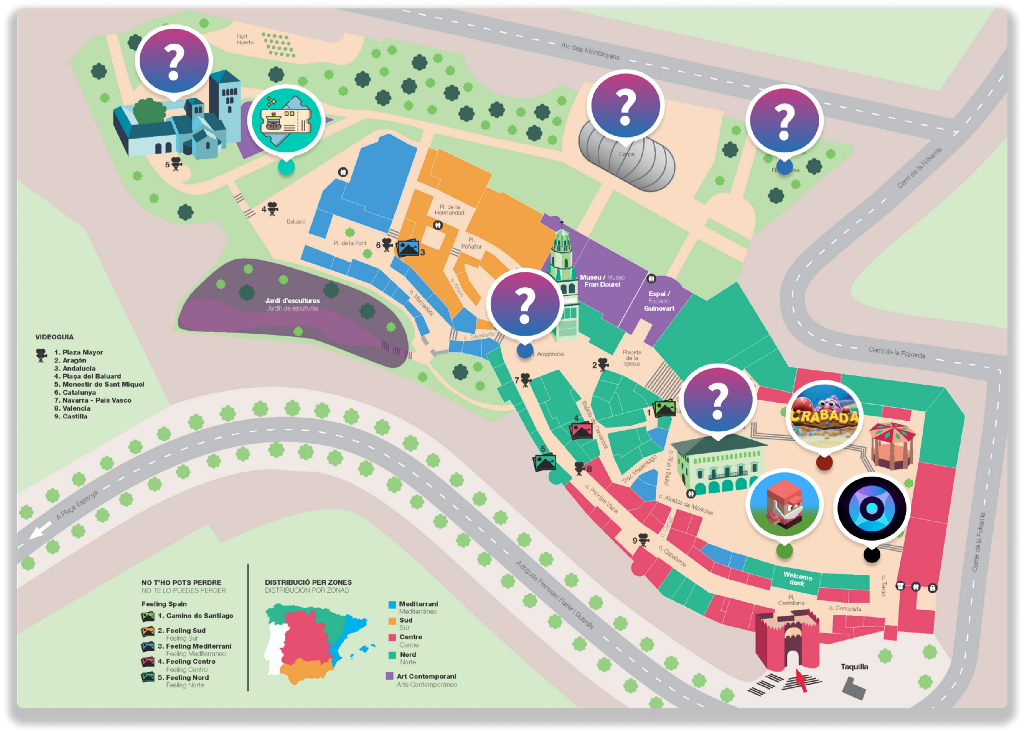 Four locations will represent one specific project drop while five locations will represent multiple project drops with prizes that can be minted at random, meaning you will be able to see all the NFTs available within that location, but you will not be able to choose which prize you mint.
We will be announcing the prizes and partners attending the summit, but you can get a sneak peak at summit.lostworlds.io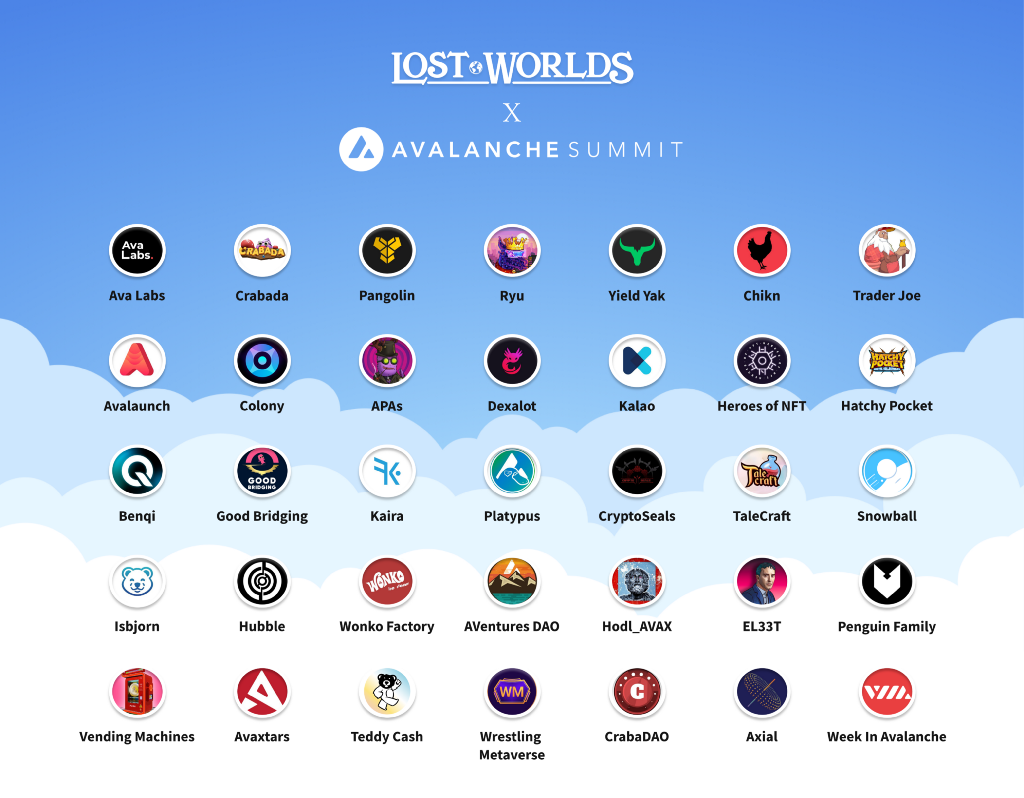 How Can I Mint?
Using your smartphone users can explore the drops at the Poble using the map on the Lost Worlds DApp. When a user enters the radius of an NFT Drop, the NFT(s) will become available to mint at summit.lostworlds.io
Starting March 21st, at the Poble, connect to the Lost Worlds Mobile Web Dapp via Wallet Connect (Metamask or Trust Wallet) When you enter a mint zone/stage NFTs will become available to mint.
Each Lost Summit experience NFT only cost 0.1 AVAX per mint. And users are capped at 5 mints per drop location. (This excludes dedicated drop locations for Colony, Crabada, Trader Joe and the Summit Cruise)
Given a majority of the drops will be minted at random, users will be able to leverage the Lost Worlds secondary marketplace to buy and sell their NFTs.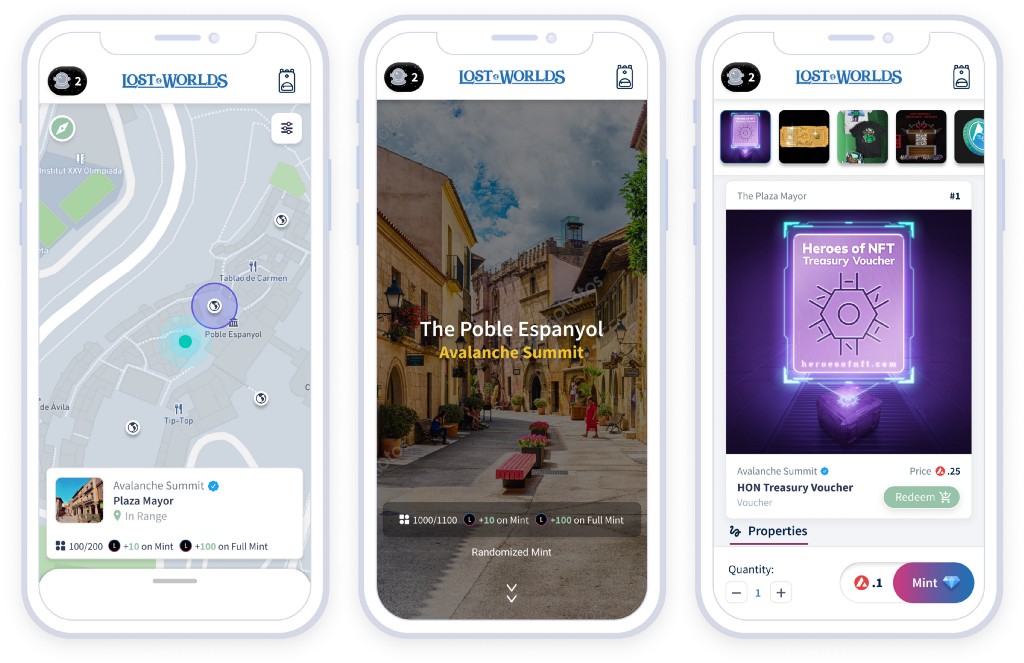 How to Redeem Voucher NFTs
After a Voucher NFT has been minted, a user can visit their in-app collection to activate the Voucher by pressing the redeem button, triggering the user to sign the action with their wallet.
Once a Voucher has been redeemed, the Voucher changes to "redeemed" and a notification email, including the winners wallet address, is sent directly to the project so they can airdrop the digital prize.
This process not only helps organize the redeem process for our partners, but will prevent users from trading already redeemed vouchers in the secondary marketplace unbeknownst to the buyer.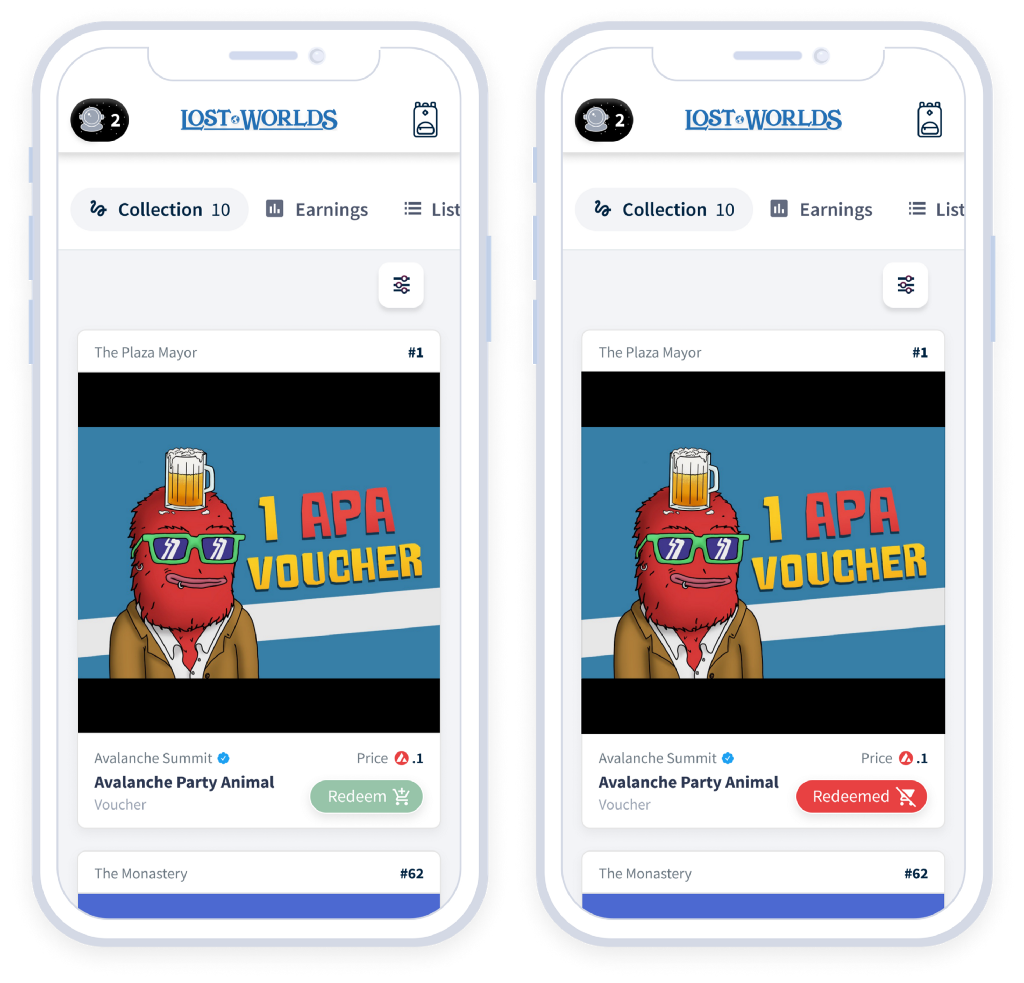 Note: Physical Merch still has to be redeemed in-app, but can be collected directly from the projects booth within the Summit.
The Lost Worlds Summit Boat Party & Tickets
We're also throwing a boat party with other great Avalanche projects Dexalot, Pangolin, Chikn and Aventures DAO.
The party will be on a 200 person boat, with VIPs from all over Avalanche. 80–100 of those tickets are available for mint at the Summit House through the Lost Worlds app. Each ticket is 1.5 Avax, and capped at 2 tickets per wallet.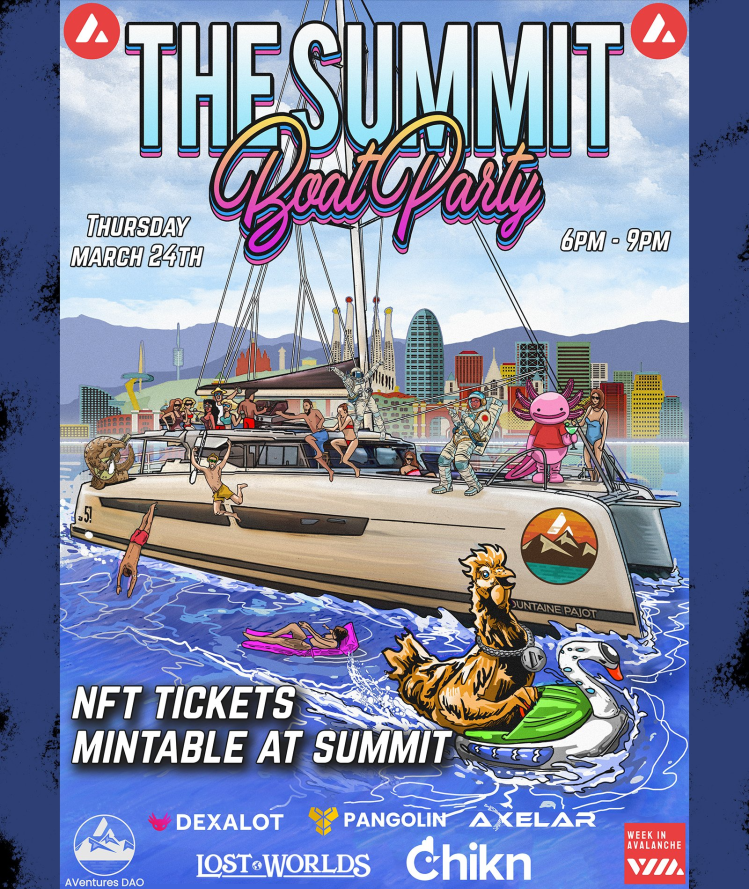 What is Lost Worlds?
In case this is your first time hearing about us, Lost Worlds is the 1st Location Based NFT platform, on the Avalanche blockchain.
The platform gives creators and brands the ability to use geo-location as a medium, merging the physical and Web3 world providing a new layer of scarcity and utility in how we evaluate and value people's experience with NFTs. In short, Lost Worlds brings NFTs into the real world.
Learn more about some of our other location based NFT projects Portals and Continents NFT
Follow us on twitter, or discord
Source