Avalanche Summit: The events Begin today!
Today March 22, sets the opening date for the much-awaited Avalanche Summit. All walks of the community are welcome to attend and are hopefully able to be in attendance for the various events and speakers that are lined up. Avalanche Summit is a conference for developers, researchers, and makers that are building on Avalanche.
Attendees will be offered the opportunity to learn about the latest Avalanche platform updates and features as well as the less than common opportunity to meet like-minded innovators. The near 1-week long event will play host to the highly respected thought leaders, developers, researchers, and makers building the next generation of Web 3.0 applications.
"Community is at the core of some of the most successful projects in crypto, and we're grateful to finally be able to bring the Avalanche community together in-person,". "As one of the fastest-growing ecosystems in crypto, it's important for us to take a step back and celebrate progress in the first year and half of Avalanche being live. We look forward to meeting everyone and raising a glass to everything the Avalanche community has accomplished so far, and provide inspiration for what's to come."

John Wu – President AVAlabs
Leaders set to speak at the conference include Emin Gün Sirer, founder and CEO of Ava Labs; Sergey Nazarov, founder of Chainlink; Stani Kulechov, CEO of Aave; Konstantin Richter, CEO of Blockdaemon; Monica Taher, Technological and Economic International Affairs Director of El Salvador Government; Anne Fauuvre-Willis, Head of Special Operations at OpenSea; Kanav Kariya, President of Jump Crypto; Harold Bosse, VP of Innovation at Mastercard; and David Olsson, Global Head of Institutional Sales at BlockFi; these leaders will be among dozens of other speakers from all ends of the greater Avalanche ecosystem.
Some topics to be discussed include the future of NFTs, game-changing trends in DeFi and GameFi, the metaverse, interoperability, user experience, and design for Web 3.0. As well as applications, growing your own community on Avalanche, and much more. With more than 2,500 anticipated attendees, the Summit will further unite Avalanche's global community and share the latest platform updates.
Up Only – recent statistics
Over recent months, Avalanche has surpassed all-time highs in user activity; including transaction volume, unique addresses (over 2M) as well as the number of assets transferred from Ethereum to Avalanche over the Avalanche Bridge. Quite notably the Total Value Locked (TVL) has increased from its previous and now quite humble $300M in August, to over $10B today.
Summit Sponsors
Many great projects and members of the Avalanche eco-system have contributed and will be contributing to the upcoming events, as you can see from the list below, there have been a respectable amount of contributors all with a shared interest, in improving and expanding the Avalanche space and technology.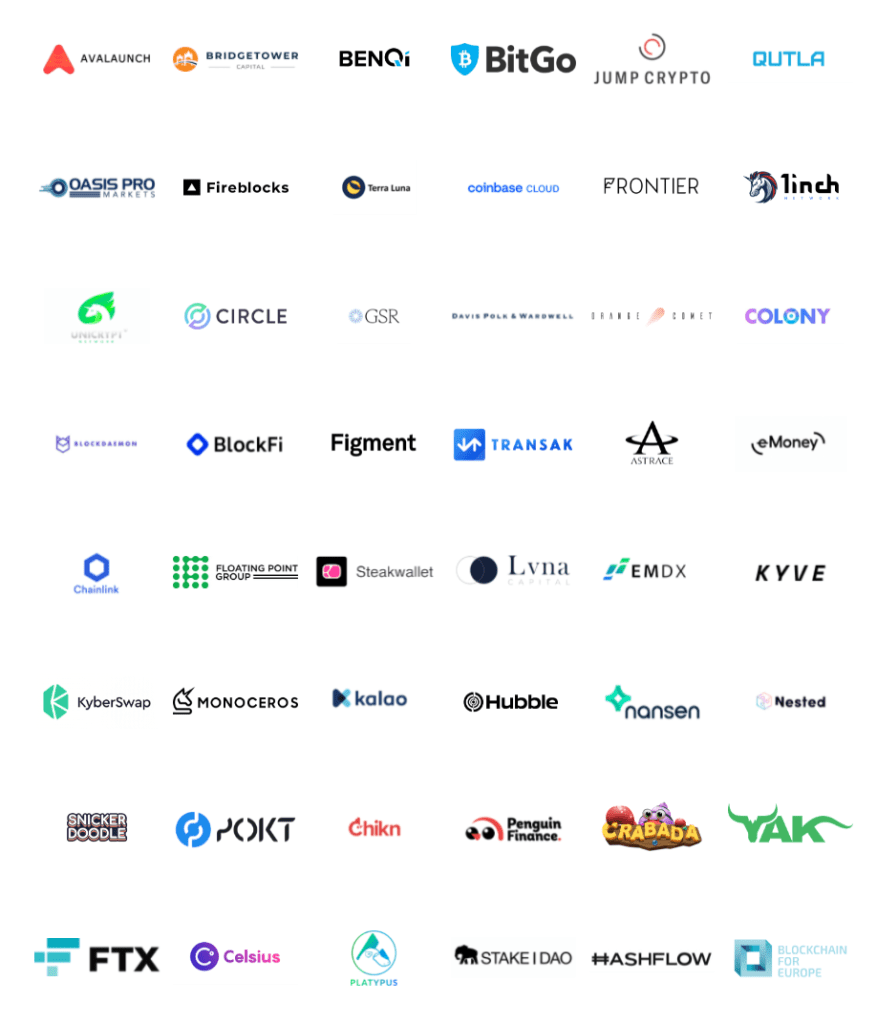 Tickets
At the gates, the Avalanche Summit will accept two types of tickets: The DevCon Pass and the Hackathon Pass. Though most attendees should purchase the DevCon Pass, that provides access to the Summit from Tues. March 22 through Fri. March 25. Developers that specifically want to participate in the hackathon should apply for the Hackathon Pass, giving you access to the Summit and the Hackathon from Tues. March 22 through Sun. March 27. You can find more details about the Hackathon Below.
Hackathon details
The Avalanche Summit Hackathon is a 3-day hackathon for solo and teams of hackers. Attendees will be given the unique chance to be immersed in a physical environment where participants will aim to push the envelope of what's possible in web3 today, While also enjoying talks and workshops specially formulated to leave Avalanche network OG's and newcomers both equally inspired.
For Hackathon information and applications please visit the Hackathon Site and also check out the main Agenda below.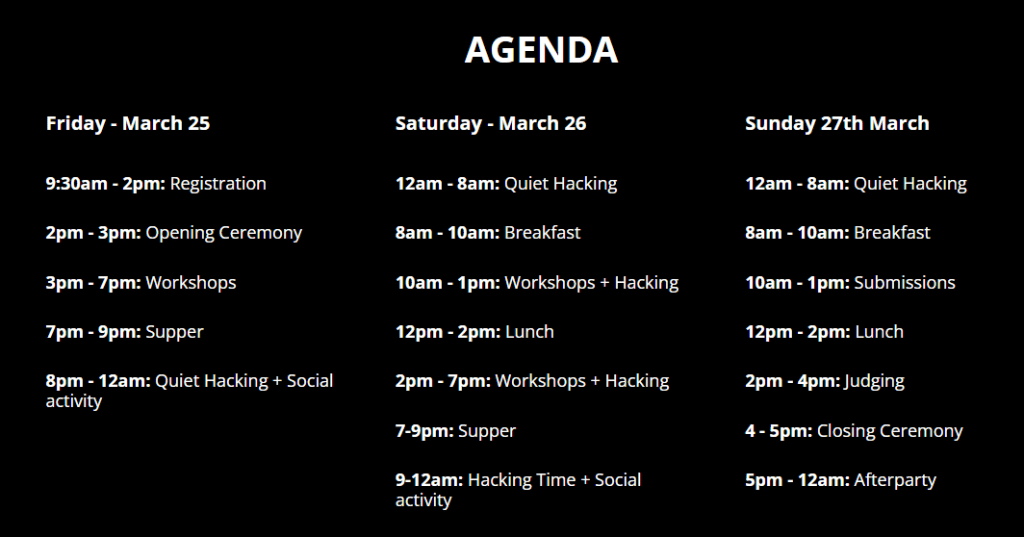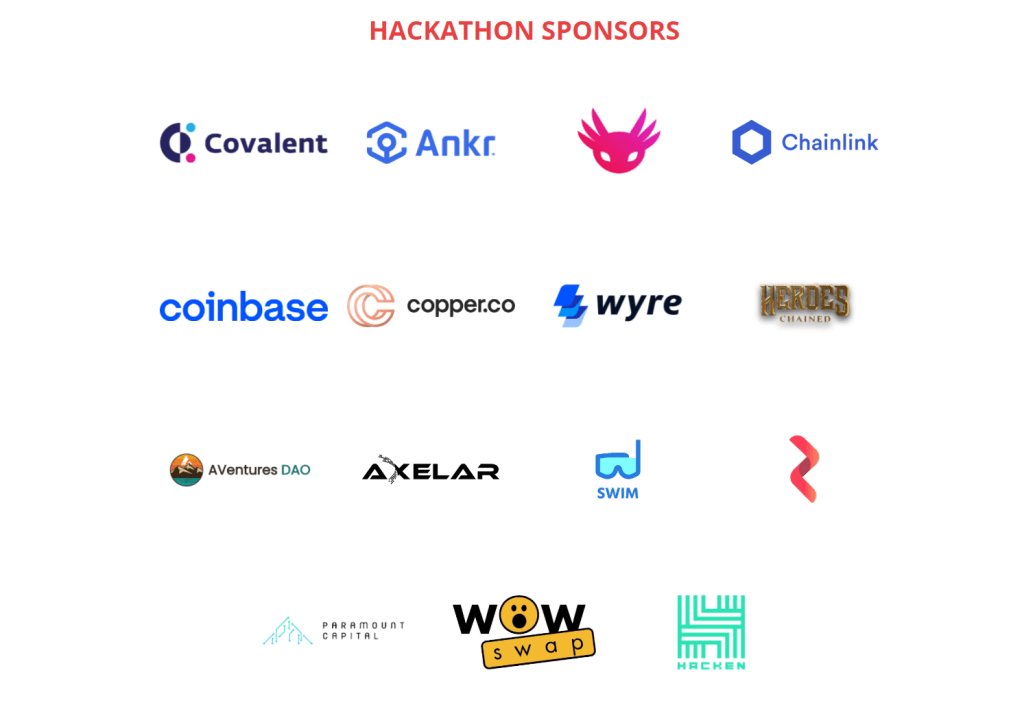 Avalanche Summit | Hackathon | Telegram | Summit FAQ | Avax.Network