#AvalancheRush opens the floodgates for Avalanche DeFi
Avalanche recently announced a huge liquidity mining initiative. Partnering with DeFi mega-projects; Aave and Curve. Causing a huge influx of liquidity into the ecosystem.
For a better indication around the gravity of the latest. Aave and Curve have a combined TVL in excess of $35billion. And that's just the start.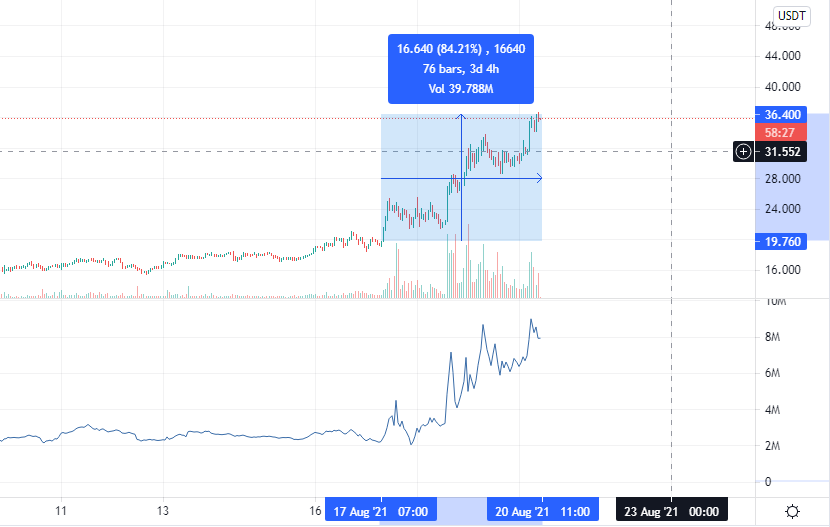 There have been numerous DeFi protocols brought into the ecosystem. A wide portfolio from Rome Blockchain Labs. Lending announced for Trader Joe.
And, two new DEXs set to take the stage over the coming weeks.
PartySwap will be launching soon. With a wide array of pairs. So far, we've heard they'll be launching with YAK, SHERPA, and AVME pairs. And, a new token; $YAY. Everything else is being kept on the down low, for now. (We'll see if we can get a sneaky something prior to launch though.)
BooFinance appeared out of nowhere. Announcing yet another Avalanche DeFi application. One to keep your eyes open for. They're looking to give Avalanche users yet more yield farming opportunities. NFTs have also been hinted at.
Aside from the decentralized exchanges, Avalanche's yield optimizers have been securing all time high TVLs. Yield Yak breaking $56m TVL this morning. Cycle Finance flying out of the gates post Avaware partnership, now at over $5m TVL.
Notably, Avaware has skyrocketed in market-cap. Breaking the $2m market cap ceiling. Eyeing up a true valuation, well ahead of it's current standing.