Avalaunch & BFG: Behind The Scenes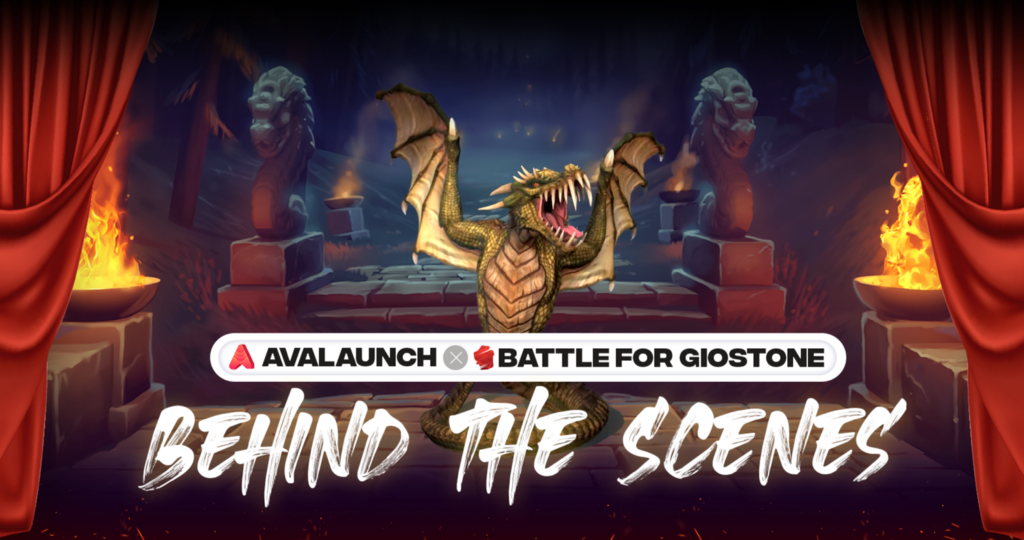 Supporting a new project is speculation at the earliest stage. Volatility is expected and only in the long run can we truly determine what constitutes success and failure. As so much of crypto is ever evolving, participants and projects alike must contend with changing times and wildly varying conditions.
For this reason among others, Avalaunch has increasingly looked for opportunities to engage with projects as early as possible, and help shape the balance between their needs and the sale design which drives fair value for its community. Avalaunch believes an "early incubation" approach is a key to long-term success and represents the best path towards decentralizing access to nascent value.
For example, valuations in crypto are susceptible to market cycles and high levels of institutional interest can mean that deals come pre-funded, where no single investment group is large enough to dictate the final terms of a sale. Despite having lasting relationships with all of its' launch partners, Avalaunch has largely been exposed to initiatives where funding was secured, either in part or whole, and economies were designed with a stamp of approval by the project team as well as the investors responsible for funding the project. For every project, there is always a measure of input but ultimately, market conditions and committed interest remains the authority.
While this is still the norm, Avalaunch has been searching for a special team with similar value to be more hands on with. Battle For Giostone ("BFG") is just that — a true tabula rasa for collaboration.
The Battle For Giostone Difference
To get right into it, Avalaunch has worked closely with BFG in order to:
Offer a very competitive market cap where upside can come with the growth and economic activity of the game itself.
Achieve a design for an imminently playable game
Work with a team that has made a personal capital investment and is willing to defend their value.
Launch a project with near-term milestones and catalysts.
Create a small, curated cap table for the seed and private rounds.
Acknowledge and reward Avalaunch Gold Stakers.
Design a sustainable token gaming economy that:
Recognizes rewards must be earned and
Requires players to demonstrate skill and mastery in order to profit from play.
These were some key fundamental considerations and the BFG team were very proactive in recognizing the importance of these crucial elements and have addressed them as priorities. The BFG team has:
Personally seeded the project with 500K in capital.
Has a combined two decades plus of professional gaming experience.
Roots in Web2 multiplayer online battle arena ("MOBA") games, has been rightly critical of Web3 efforts to date and is determined to vastly improve upon things.
Founders — professional gamers, Axie Infinity world champion, owner and operator of a software development company with deep roots in crypto as well as Web2 gaming.
Are ready to launch a closed alpha shortly following the TGE.
Have partitioned out 60% of their seed round for Gold Stakers.
For Avalaunch, it has been a pleasure to work with the BFG team, and make joint decisions that can have a material impact on the future of the project and its supporters. The BFG team has been very proactive in recognizing the importance of these crucial elements and have addressed them as priorities.
As champions of the Avalanche ecosystem, Avalaunch has long strived to make a difference by creating awareness and visibility for the individuals and teams building here. Since inception, Avalaunch could be seen to have two primary goals — to support the growth of the Avalanche ecosystem, and deliver potential opportunities to our community. The nuances of achieving each are varied, the former requires amplifying awareness of projects and providing guidance in their decision-making, the latter means vetting and identifying core value components that must be realized to achieve long-term viability.

About Avalaunch
Avalaunch is a launchpad powered by the Avalanche platform, allowing new and innovative projects to seamlessly prepare for launch with an emphasis on fair and broad distribution. With its values deeply rooted in the early Avalanche community, we are able to offer projects confident, informed users who are aligned with the long-term goals of the rapidly expanding application ecosystem.
Leveraging Avalanche's scalable, high-throughput, and low-latency platform, Avalaunch is built by users, for teams, to help grow strong communities.
Website | Twitter | Telegram | YouTube
---
Avalaunch & BFG: Behind The Scenes was originally published in Avalaunch on Medium, where people are continuing the conversation by highlighting and responding to this story.