Avalaunch Joins Moralis Avalanche Hackathon as Partner
Avalaunch is officially teaming up with Moralis and Avalanche for the Moralis Avalanche Hackathon!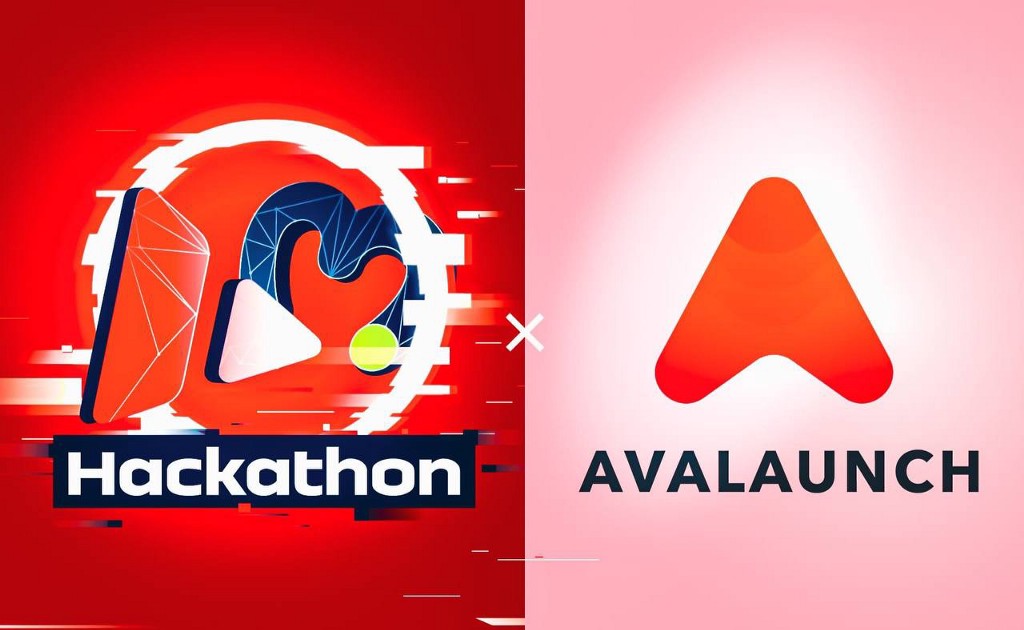 We are proud to announce that Avalaunch is a formal partner to the Moralis Avalanche Hackathon! The Moralis Avalanche Hackathon runs from the 6th of December, 2021, to the 31st of January, 2022. Anyone who wants to prove their development skills is free to join the hackathon at any time during its run.
"Avalaunch is an amazing partner to have for the Moralis Avalanche Hackathon," said Ivan on Tech, Co-Founder of Moralis. "We couldn't be happier to have the definitive launchpad for Avalanche joining the Moralis Avalanche Hackathon. What's more, knowing that Avalaunch is keeping their eyes on the hackathon will surely drive participants to go above and beyond with their projects.
"The whole point of Avalaunch, as a project and organization, is to support the growth of the Avalanche ecosystem," said Mark Stanwyck, Co-Founder at Avalaunch. "Some of the most interesting and impactful ideas are often born from small bits of inspiration, which events like the Moralis Avalanche Hackathon are specifically designed to tease out. It's a real privilege to support and promote alongside Moralis as they encourage fresh thinking around what's coming next."
Total Prize Pool
The total prize pool for the Moralis Avalanche Hackathon is already at $500,000 and can rise further. In fact, just the top three prizes, for which the only requirement to qualify is to build with Avalanche using Moralis, currently total $175,000. Specifically, the grand prize is currently worth $100,000 — while the runner-up prize is worth $50,000, and the third-place prize is worth $25,000.
As such, there has never been a better opportunity for you to test your development skills against others. Be sure to visit the official site for the Moralis Avalanche Hackathon and register, so you can take part in all the different-team building exercises and workshops. Let's build!
Avalaunch Prize Pool
Avalaunch is providing a dedicated prize pool for the Moralis Avalanche Hackathon that totals $30,000. So, what will Avalaunch be looking for when judging projects? Specifically, Avalaunch is looking for a solution that can add utility and P2P OTC options for tokens vested on Avalaunch.
On the Avalaunch platform, Avalaunch offers projects the ability to vest public sale tokens, which are locked until the claim date. Avalaunch would like to allow users to farm a small reward pool with these vested tokens and/or offer a claim on them OTC to other users at a predefined rate.
If you've got a solution to solve this, be sure to build your solution and submit it during the Moralis Avalanche Hackathon!

About Moralis
Moralis is the leading Web3 development platform. Moralis enables developers to massively cut down their development time, by giving them access to a capable, plug-and-play blockchain backend infrastructure. In fact, Moralis offers a fully managed, infinitely scalable blockchain backend that cuts down the average development time by 87%.
In addition to this, Moralis is built from the ground-up to be fully cross-chain compatible. Additionally, Moralis' different SDKs allow you to build a variety of Web3 projects with ease. As such, you can do everything from building Avalanche dApps to creating an NFT marketplace, learn how to build a DEX in minutes, create cross-chain dApps, or much more.
About Avalaunch
Avalaunch is a fully decentralized, next-generation fundraising platform. Specifically, Avalaunch is the first launchpad for Avalanche projects. As such, Avalaunch is fully powered by Avalanche, allowing for high throughput, unparalleled security, nearly instant finality, cheap transactions and much more.
Just to name a few of Avalaunch's features, the platform features support for interoperable swap pools, fair and equitable fundraising, fixed and variable pools, contract and investor protection tools, permissionless listings and much more, all wrapped up in an intuitive user experience. As such, Avalaunch seeks to revolutionize the fundraising landscape — and provides a comprehensive platform for investor-forward, decentralized fundraising.
---
Avalaunch Joins Moralis Avalanche Hackathon as Partner was originally published in Avalaunch on Medium, where people are continuing the conversation by highlighting and responding to this story.