Avalaunch KYC Verification: Register now!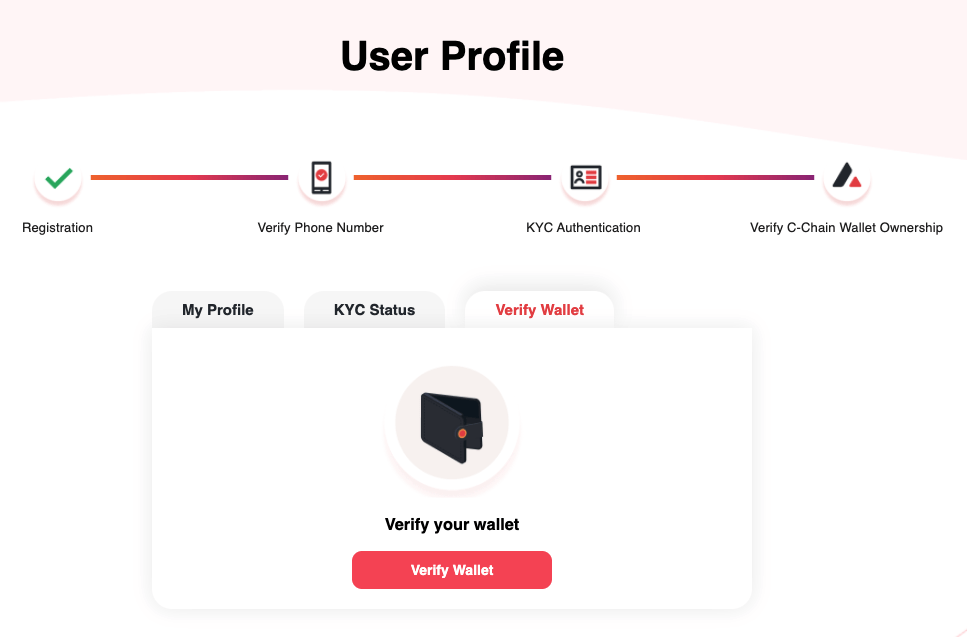 Avalaunch announced its latest update: Investors can register their details of KYC. All of which are required to meet their KYC criteria.
Register for KYC here: https://kyc.avalaunch.app/
The KYC process is used to protect against abuse of the launchpad. Without it, anyone could make multiple wallets, and claim an unfair allocation of tokens.
Completion of the KYC process will ensure you are ready for allocation as soon as sales are available. You will secure yourself a portion of the new project's tokens on launch.
Avalaunch KYC guide
In our to complete registration you will need to complete the following steps:
Create an Avalaunch account. Either via email, via Facebook, or via Twitter.
Register personal details. Your name, a password, and a phone number.
Verify phonenumber. As standard, you will be sent an SMS containing a verification code.
Verify C-Chain wallet. For this, you'll need Metamask so you can "sign" a transaction to prove you are who you say you are.
Submit ID. This will require an ID card, a passwort, or a driving license.
While the platform is open to most of the world, there are restricted countries. This could change in the future. Though, the most surprising on the ban list is the USA.