Avaware Launches AUSD – Farms LIVE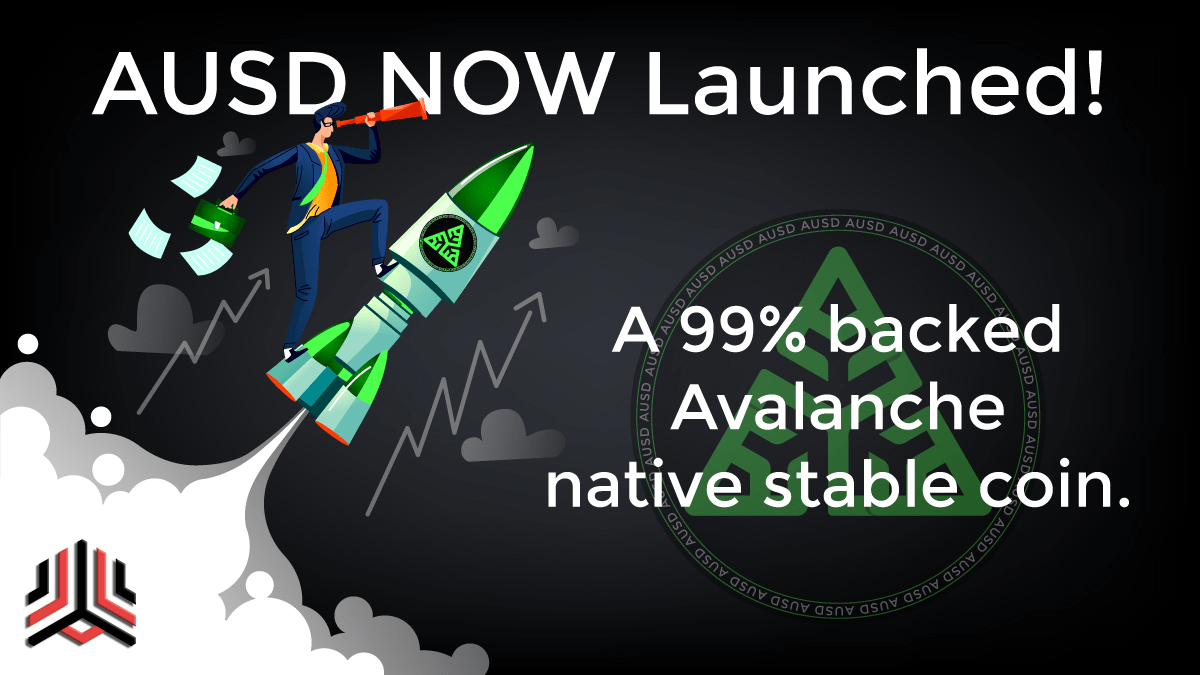 Avaware has officially launched their stable coin. It's a 99% backed Avalanche native Stable Coin. Users have the ability to Mint or Redeem AUSD on the Avaware dApp via the AUSD Mint/Redeem page.
The Avaware USD token is backed 99% in the contract with only a 1% fee to our users for Minting or Redeeming. You can mint AUSD with USDC.e at a rate of 1:1 or redeem USDC.e with AUSD at a rate of 1:1, then farm our AUSD/USDC.e PGL farm, and redeem at any time! No IL, Just AVE.
Website: Avaware.Network
Twitter: @AvawareAVE
Docs: Avaware/AUSD GitBook