Avaware NFT Drop: AVME Friends
Avaware has released the AVME Avalanche Friends NFT collection!
There is a limit of 100 Friends to be minted and they are available to Buy Now for 100 AUSD each on the Avaware NFT marketplace. These NFTs are expected to go fast as each is preloaded with 160 AVME ( over $70 ) that is INSTANTLY claimable.
These aren't your ordinary JPEGs, each NFT is stakable for $AVE profit!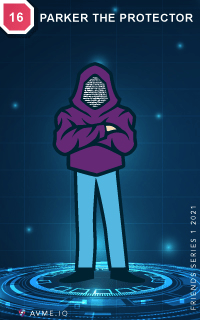 80% (8k AUSD) of the proceeds have been pre-spent towards market buying the AVME token to provide backing and availability for the owners. This was done prior to raising the funds (TXID) so the NFT could be in advance.
8,000 AUSD was used to market buy AVME on Pangolin and that allotted us 16,200 AVME.
An equal share of 16,000 AVME has been locked for each owner of an AVME Friends NFT. Your 160 AVME is instantly claimable once you have purchased one of the new NFTs via the Avaware NFT Market.
The remaining 20% of the NFT sale will be used to market buy $AVE and fund Giveaways to raise awareness about both Avaware, and AVME.
This is a great chance for our Avaware investors who haven't yet invested in AVME to jump in on the action and acquire some of the AVME token, as well as a shiny new Avalanche Friends NFT.
Buy The NFT!
AVME.io
Avaware on Twitter
AVME on Twitter