Avaware NFTs, taking their first steps for mankind.
Avaware began issuing NFTs yesterday. The collection comes ahead of the "EnEfTea" beginnings.
EnEfTea is the forthcoming NFT marketplace built under Avaware. You will be able to trade, exchange, and search for Avalanche-based NFTs. Because Avalanche is interoperable with many other networks, you could see further integration.
Which Avaware NFTs are currently avaliable?
Two NFTs have been released so far. There will be new releases daily. Both NFTs are currently available. They may sell out in the next few days, though.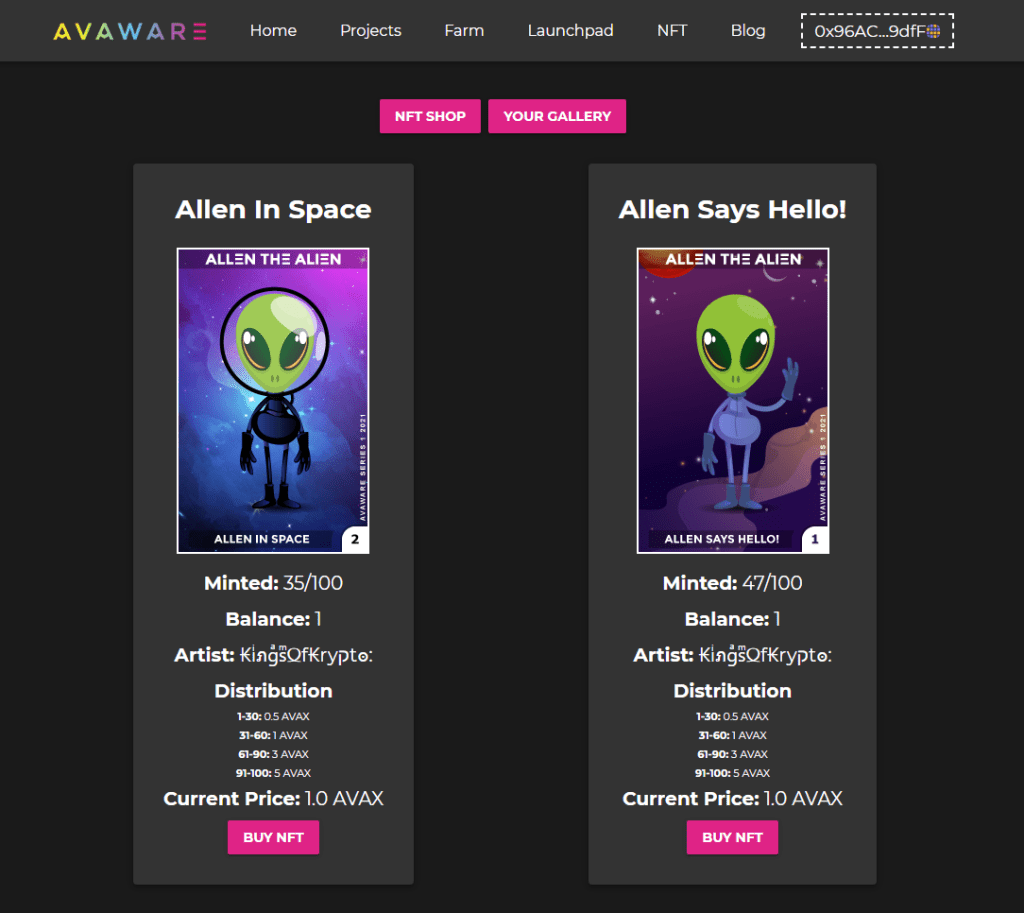 Allen in Says Hello! The first NFT, with 100 minted, and a tiered distribution.
Allen in Space. The second NFT, equally minted, and with the same tiered distribution.
The artist, KingsOfKrypto, supports multiple Avaware endeavours.