Avaware punches a 26% green candle through the misery.
I'll admit. I have been quivering in my stilettos recently. Prices have been waning across every market.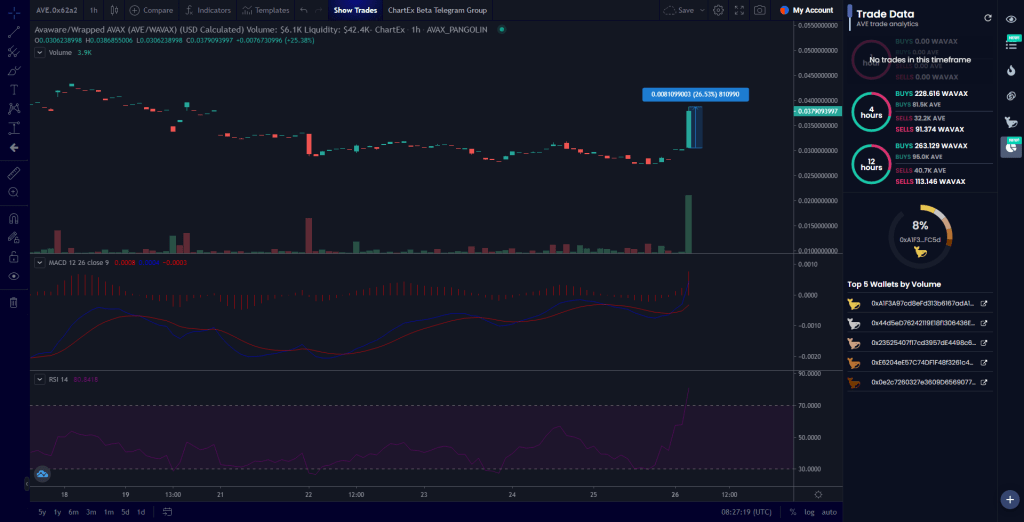 Positivity, across the space, is emboldening more than the bluechip apes.
Our very own, Avaware, spiked big. A 26%, green candle, geyser gush of serotonin for all AVE holders.
Was this a single buyer? Or is this a positive indicator for things to come?
There have been new updates to Avaware. Yet to be priced in. Updated frontend, updated farms, AVE-Dice, and many many more sneaky hints on the way.
While the following sneaky teaser isn't coming from a place of certainty. It's a little teaser of some of the hidden inner workings. (Again, I repeat, this is not a certainty.)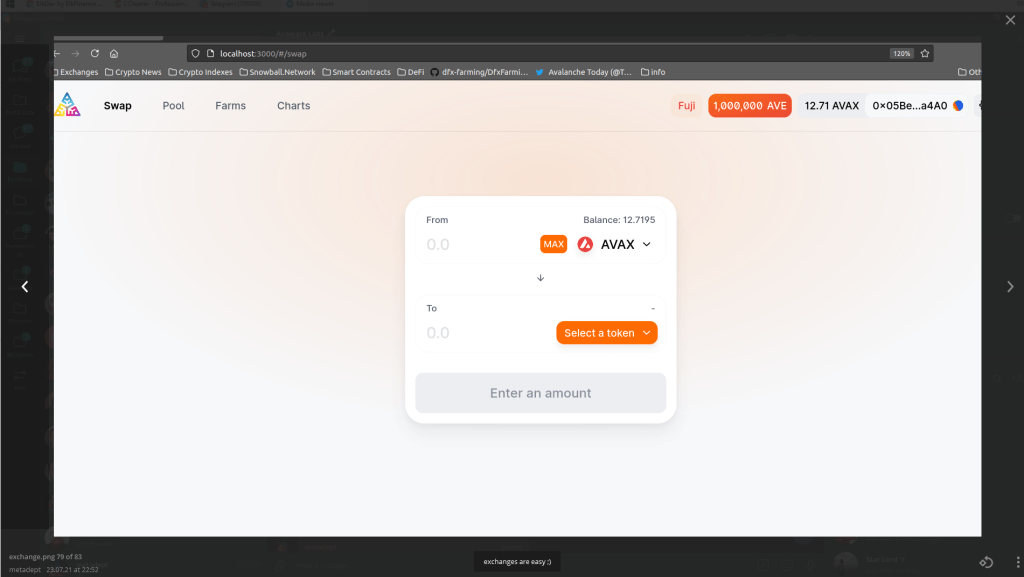 They later confirmed that Avaware would not become a DeX.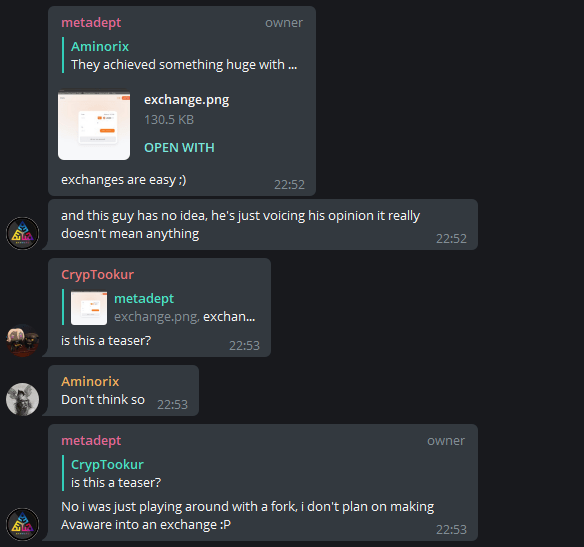 However.
….
Tee hee.
…
That's not to say that more Defi products will not be added to Avaware. Maybe. Perhaps. Nudge nudge. Wink wink.
We'll see how this morning's positive pans out over the coming days. Hopefully, the boys are back in town, and we're on our way back to the moon.
---
In other news: