AVAX Apes Sold 10,000 NFTs in 13 minutes
In only 13 minutes, 10000 were gone. All randomly generated. Each with a unique build of different cosmetic elements.
You can still buy them
The minting process is over, sure. And you might struggle to find one under 2.5AVAX; the initial price. But, there are some Apes on the market.
1. AVAX Ape's marketplace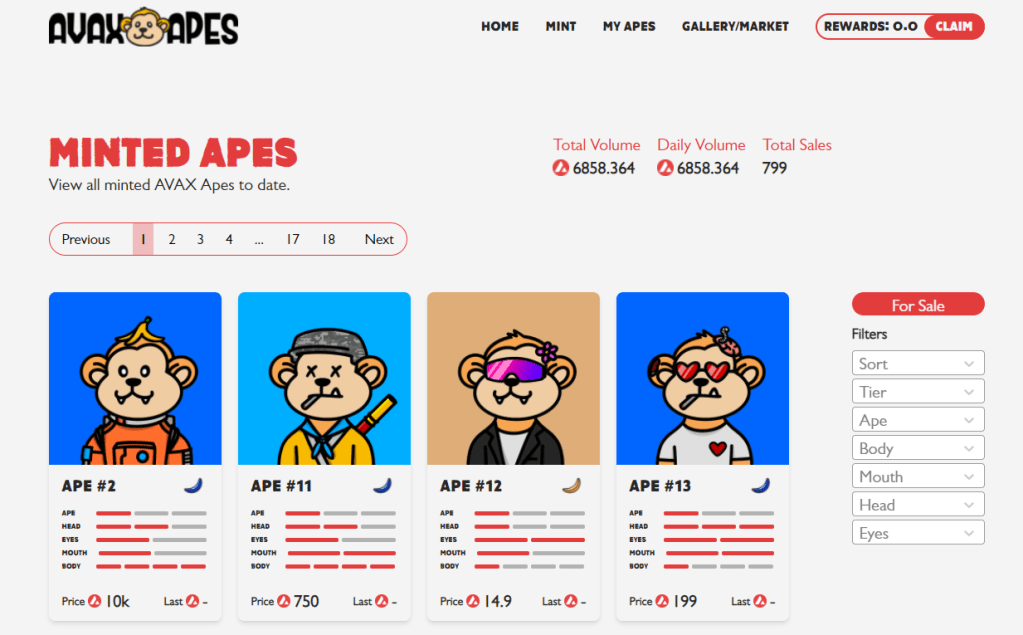 There own, inhouse market place. Devoted to AVAX apes. Simple to use, and comes with a bunch of filters to make your purchase easier.
2. Snowflake marketplace
The most active Avalanche marketplace? Correct me if I'm wrong.

Investors may have listed the Apes on third-party marketplaces. Though, remain hesitant to buy into any. The market is likely flooded with fakes.
Snowflake will hopefully add a verified badge soon.