AVAX Portal #4 — Hello, 2021
AVAX Portal #4 — Hello, 2021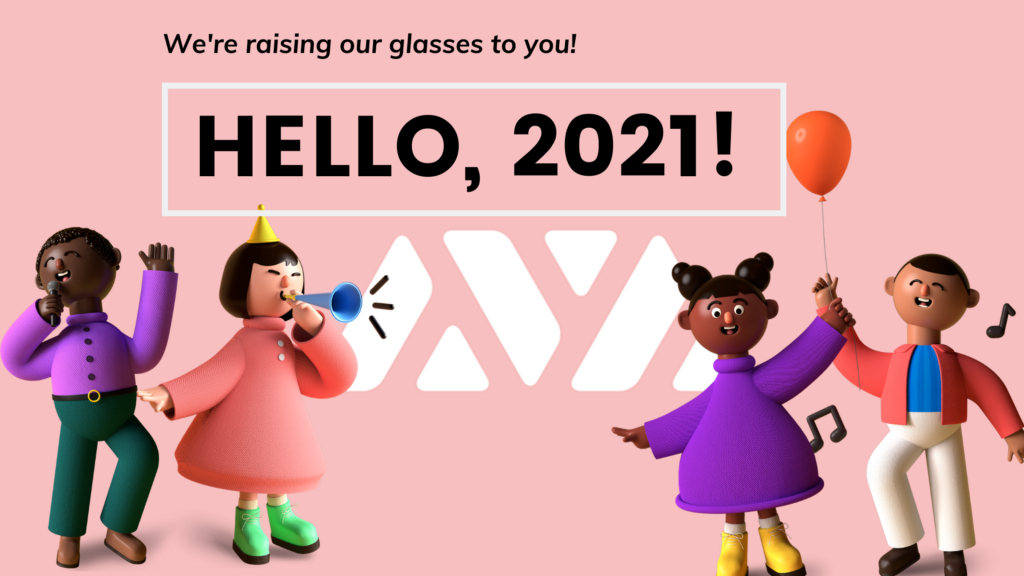 Dear Avangers.
Here's to a bright New Year and a fond farewell to the old; here's to the things that are yet to come, and to the memories that we hold. With so much trouble happening around the corner, Avalanche team was working hard to stay ahead all the time. From launching the mainnet to getting listed on top Exchanges. From adding tools on wallet to bringing in strong partnerships, Avalanche has accomplish all the goals they had set.
"Decentralization of power is the core theme for the centralized development."
Our Avangers trust these words and are looking forward to built a truly decentralized community on Avalanche. Going Global is the the top priority and it will be achieved by bringing in everyone together. Our Avangers created their own local communities in Russian Latin America Turkey Italy Philippines and India, providing opportunity to everyone coming together and support Avalanche in achieving its goal.
Avalanche Turks
There are two unknowns in the world . The poles and The Turks. However, Avalanche could not reach the poles but they reach the Turks. Avalanche Turkey is a strong community started in the early days of Avalanche. Our Avangers from the Turkish community have contributed a lot to grow the Avalanche Ecosystem. Recently , İpek and Burcu were guests of Istanbul Blockchain Women.
Burcu explained many things about Avalanche. But specially she explained Avalanche Consensus protocol and how it works.
İpek explained what Avalanche project is aiming and Activities on Avalanche Hub and also our community.
To have a quick look at the event , check the video below:
An Avalanche of prizes under your Christmas tree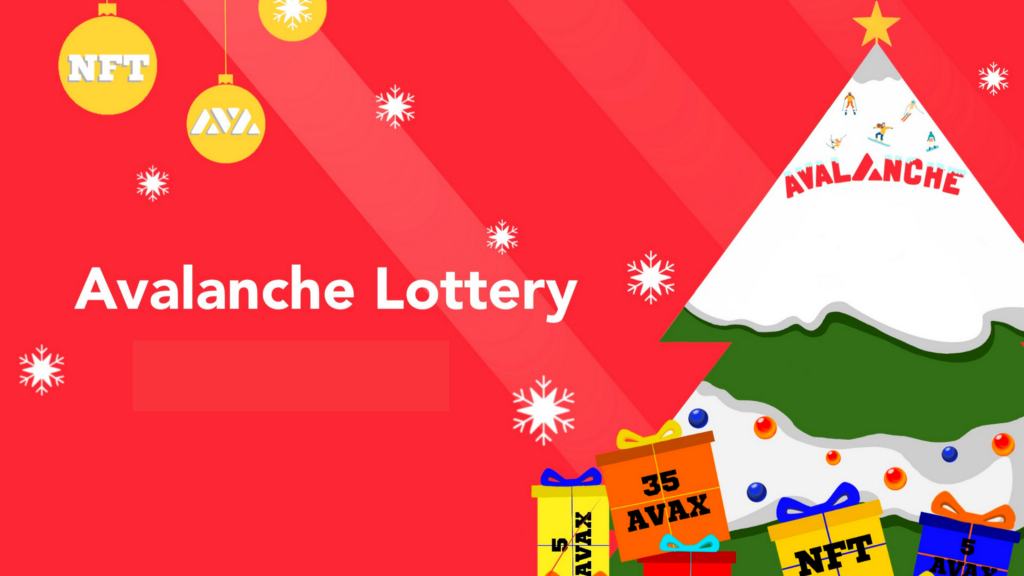 Past two weeks were fun and happening , we welcomed the holiday season and encounter the Christmas lottery on Hub. To participate in this competition, we have to take part in some tasks available in our community platform; we will get Avalanche points and/or tickets as direct reward for each task.
Each 200 Avalanche points that we earn participating in the tasks eligible for the competition, we will get 1 ticket for the Avalanche lottery.
At the end of the competition, we will draw 10 tickets:
1st ticket: 50 AVAX tokens + 1 special Avalanche NFT
2nd ticket: 35 AVAX tokens + 1 special Avalanche NFT
3rd ticket: 20 AVAX tokens + 1 special Avalanche NFT
4th — 10th tickets: 5 AVAX tokens + 1 special Avalanche NFT
Namaste India
Avalanche and India have a lot in common. Both are diverse and colorful. Avalanche admires India's vision of getting aatmanirbhar "Self dependent" and would like to support Indian developers to come and built their own applications on Avalanche platform. As a token of gesture Avalanche is easing for the Indian local community to read all the important Avalanche articles and tutorials in their regional language Hindi.
The Battle for NFT is on
Avalanche made it easy for community to easily built there own NFT's using NFT Studio available on Avalanche wallet. From here begins the battle, You may see many struggle but you'll never see them quitting. Our Avangers are using all the magic in their hands to create a better one each time. Have a look at some of the best community picked NFT's from the past two weeks: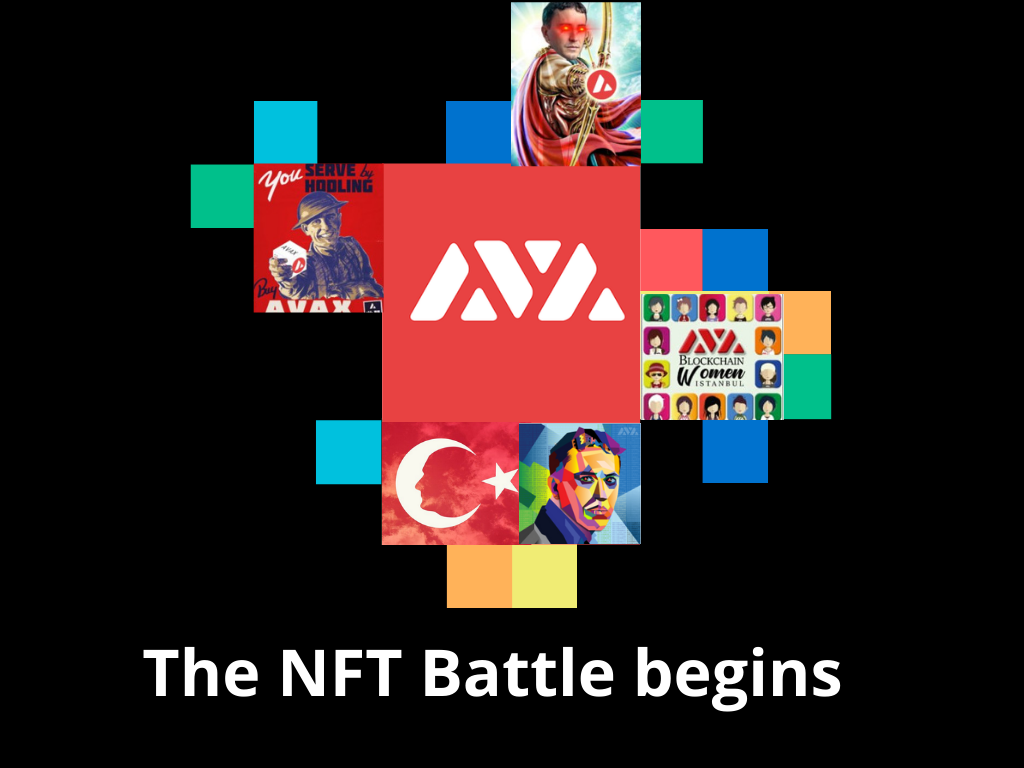 AVALANCHE per consensum ad astra
Think Different were the two words that admired our dear Avanger Alper and he created this unique Avalanche magazine for the community. It's the first digital magazine with all month on month updates on Avalanche. Remember Magazine reading appears to promote more reading.
avalanche-magazine-eng-December.pdf
Why Avalanche is a better blockchain
Avalanche Hub uploaded a new video on Youtube platform. In this I explained How Avalanche is a better blockchain compared to traditional blockchains on the basis of some key factors such as Transactions per second, Store of value, Truly Decentralized, Privacy, Programming Language Limitation and High Transaction Fees.
To add your contributions and be an Avanger join the community. Click here
We hope Community Updates will make AVAX Portal even more useful, so that you're not worried about missing out on cool events and opportunities around you.
Thanks for being with us on this journey everyone — to AVALANCHE!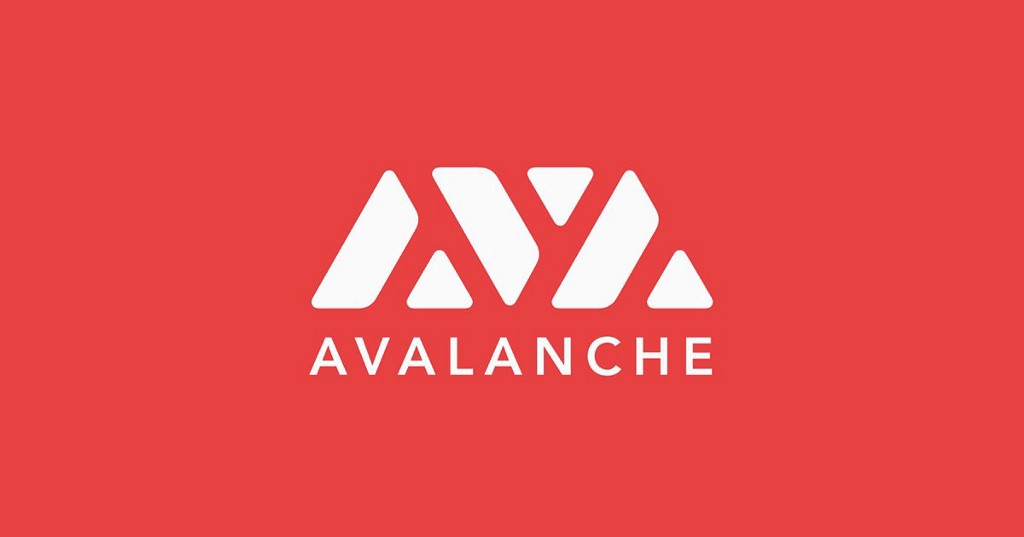 Thanks for reading! Join us on Telegram to participate in discussions on how we can make Avalanche a movement we can be proud of.
For further information, please visit:

---
AVAX Portal #4 — Hello, 2021 was originally published in Avalanche Hub on Medium, where people are continuing the conversation by highlighting and responding to this story.