Bold Point X Avalaunch: IDO Announcement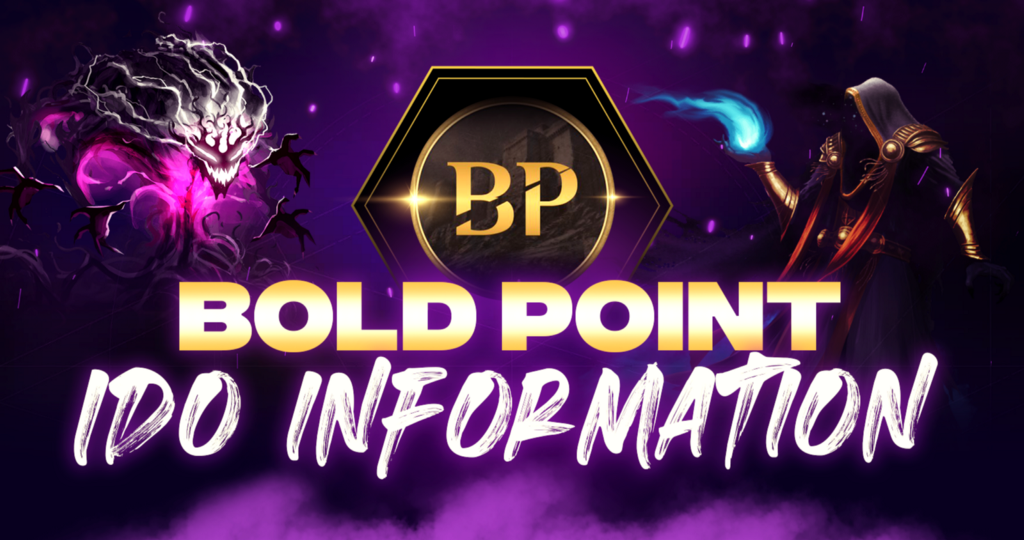 GameFi, play-to-earn, learn-to-earn, guilds and the litany of buzzwords beginning to populate the world of crypto is not an accident. Gaming, a juggernaut of an industry, valuated at 200 billion and rising, is migrating onto the blockchain. Avalanche, with its near-instant finality, low network fees, and largely forthcoming subnets is clearly becoming a destination for the most ambitious and forward-looking games coming to market.
Avalaunch has the fortune of knowing innumerable game developers and projects dedicated to expediting what is now an inevitability — the mass exodus of value from companies to contributors and players. Among the projects we've known for some time, Bold Point is perhaps our longest-standing relationship. From idea to inception, we have followed their path closely and have seen their dedication to building on Avalanche come to fruition. As a fitting end to a private journey comes a new beginning with a public launch; and Avalaunch is proud to announce Bold Point as our next IDO.
Project Overview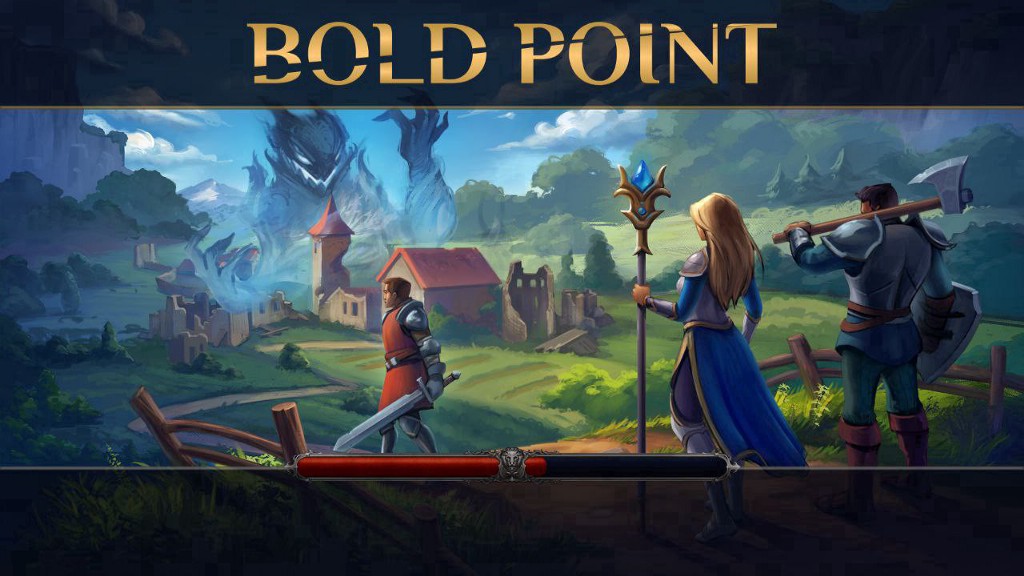 At its core, Bold Point is an NFT-based game where every character, item, and achievement reward is tokenized and represented by an NFT. Via an in-game marketplace, gamers will be able to transparently buy, sell, loan, collect, and even trade a variety of NFTs. It is also possible to craft items by burning the native BPT token, allowing players to generate the rarest and strongest NFT items.
NFTs are implemented to the core game mechanics in the forms of potions, amulets, jewelry, and other artifacts necessary to survive multiple waves of attacks in the PVE mode and get a substantial bonus in farming. A player's acumen, skill, and acquired knowledge are required to master Bold Point gameplay: turn-based combat is highly strategic and fast-paced, forcing a player to make a decision within 20 seconds.
The game is intended to be accessible for everyone, not requiring a sizable investment in order to earn. Bold Point inherits the best practices from such well-known Auto-Battle Chess representatives as Auto Chess (Extremely popular Dota 2 Mode), Teamfight Tactics, and Hearthstone Battlegrounds, prioritizing players' engagement and user experience. Bold Point's model offers economic incentives, without having to invest thousands to start competing, making the game itself a pioneer in the free-to-earn field.
The world of gaming is slowly but surely merging with the crypto industry. The premise of having virtual economies built on the blockchain allows the contributors of value to the game and players alike to generate income and gain transparent ownership of their in-game items through NFTs.
Education For Adoption
Bold Point is designed to bring blockchain gaming to a large mainstream audience. To begin, prospective gamers are not required to have any knowledge of crypto to play and the game makes a distinction between crypto users and non-users. Simply choosing the "I am new to crypto," option will direct players through the necessary steps.
Given that the overwhelming majority of people are largely illiterate when it comes to cryptocurrencies, Bold Point aims to educate, utilizing a digitized crypto knowledge base to aid newer users wishing to familiarize themselves and onboard the blockchain.
A vital differentiator for Bold Point is a relatively groundbreaking game model. Play-to-earn games typically require an initial, sometimes sizable investment in order to gain meaningful entry. Bold Point is both free-to-play and play-to-earn, meaning gamers will be able to start earning from the very start without the need to put up any capital upfront.
Updates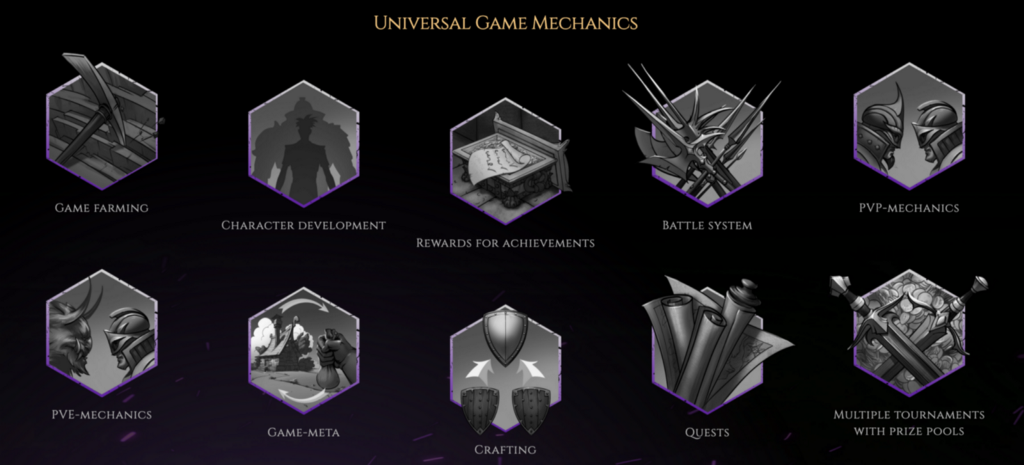 The game has been worked on for some time now and is developmentally quite far along compared to many competing projects. Recently, an update was published outlining some of what lies ahead beginning with farming.
Farming will be available on listing day. The BPT-AVAX pair will be added after the DEX Listing, and users will be able to check the current farming yield and rewards on the Bold Points website.
Early entrants will realize favorable yields
The mechanism will be similar to the one implemented in the YAY Platform. Players who survive invasions will have increased rewards.
Loot
LOOT, YAY Games native NFT Marketplace, will be available for Bold Point gamers, players can stock up with mana and healing potions — buy Boxes and open them. Users who purchased Boxes during the Initial NFT Offering (INO) will be able to open their chests. Rewards from open Boxes will go directly to in-game accounts.
GameFi Core
"GameFi Core" is the first GameFi protocol on the Avalanche network developed by BP Labs primarily for Bold Point. After numerous partners approached us with similar requests, we decided to make it available to the entire community.
In short, "GameFi Core" is the founding block of GameFi space for your game.
Thanks to the open-source structure of the product, game developers and GameFi product owners can create any game in several iterations and manage all related processes at the blockchain level in a single smart contract.
This product helps complement Avalanche's blockchain infrastructure and standardize operations in GameFi projects. The product allows all interactions inside blockchains to be open, reliable, and straightforward.
Advantages:
– A new protocol exclusively developed by our team, with no equal on the market;
– Universal and flexible architecture. Can be used to tokenize ANY game;
– Open-source and audited smart contracts;
– Supports advanced protocol-level communication standards;
– Support for updates during the 'DeFi-LEGO' life cycle;
– Ability to be integrated into existing DeFi solutions: DAO management, profile and asset sales on NFT marketplaces.
Core system Improvements
The main focus is to ensure that the game is running smoothly, thus developers are constantly reviewing and improving the code. The team seamlessly combines HQ 2D map with 3D characters to fit three-dimensional characters into an isometric location. Other areas of consistent improvement are sound effects and VFX.
Closing Thoughts
Seeing a serious game project come together is both gratifying and daunting. Many crypto investors fail to recognize the truly monumental effort and thought that goes into any game. Bold Point is a long-standing relationship of Avalaunch's and their alignment with Yay suggests that they have been able to sidestep many of the most common mistakes blockchain developers make. Their progress has been demonstrable over the course of many months and any discerning person interested in a given project will note the maturity of Bold Point's offering. The demo is there for the taking and the MVP is live. The team continues to make strides and has published a number of updates and tweaks, demonstrating their mobility as developers and willingness to engage with a critical audience.
"Bold Point wouldn't be the game we know without the top-notch expertise of our most valuable partners who literally became our friends — Mark and Dave from Avalaunch. From the very beginning of our collaboration with Mark and Dave we felt tangible support and inspiration, which are impossible to overestimate." — Bold Point Team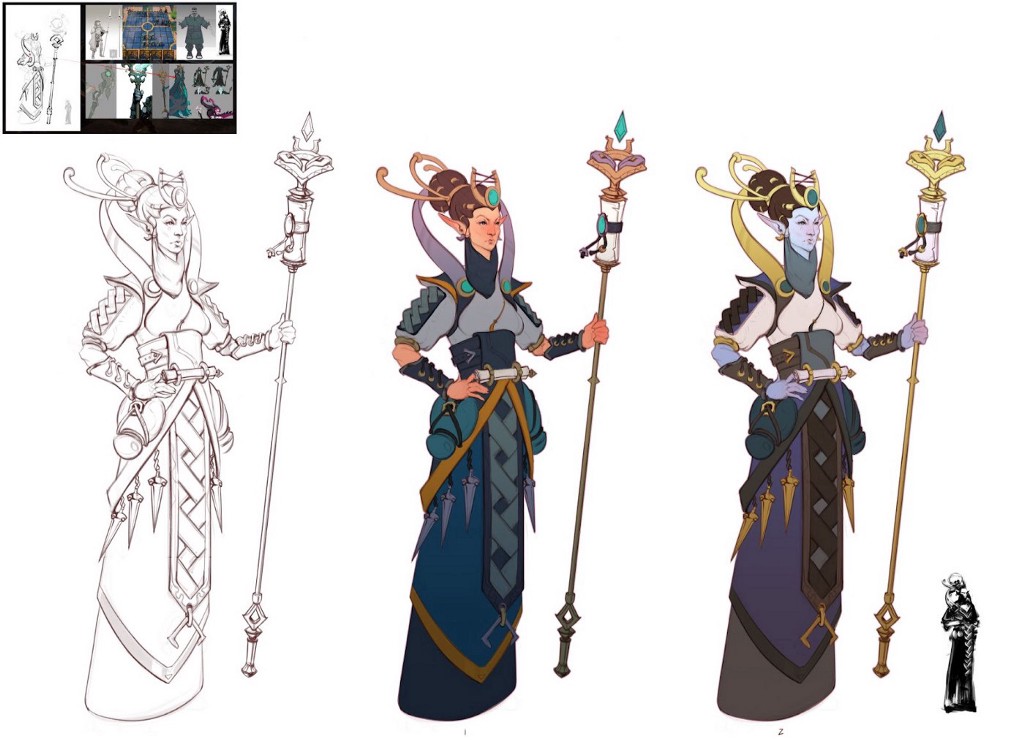 Bold Point — Links & Team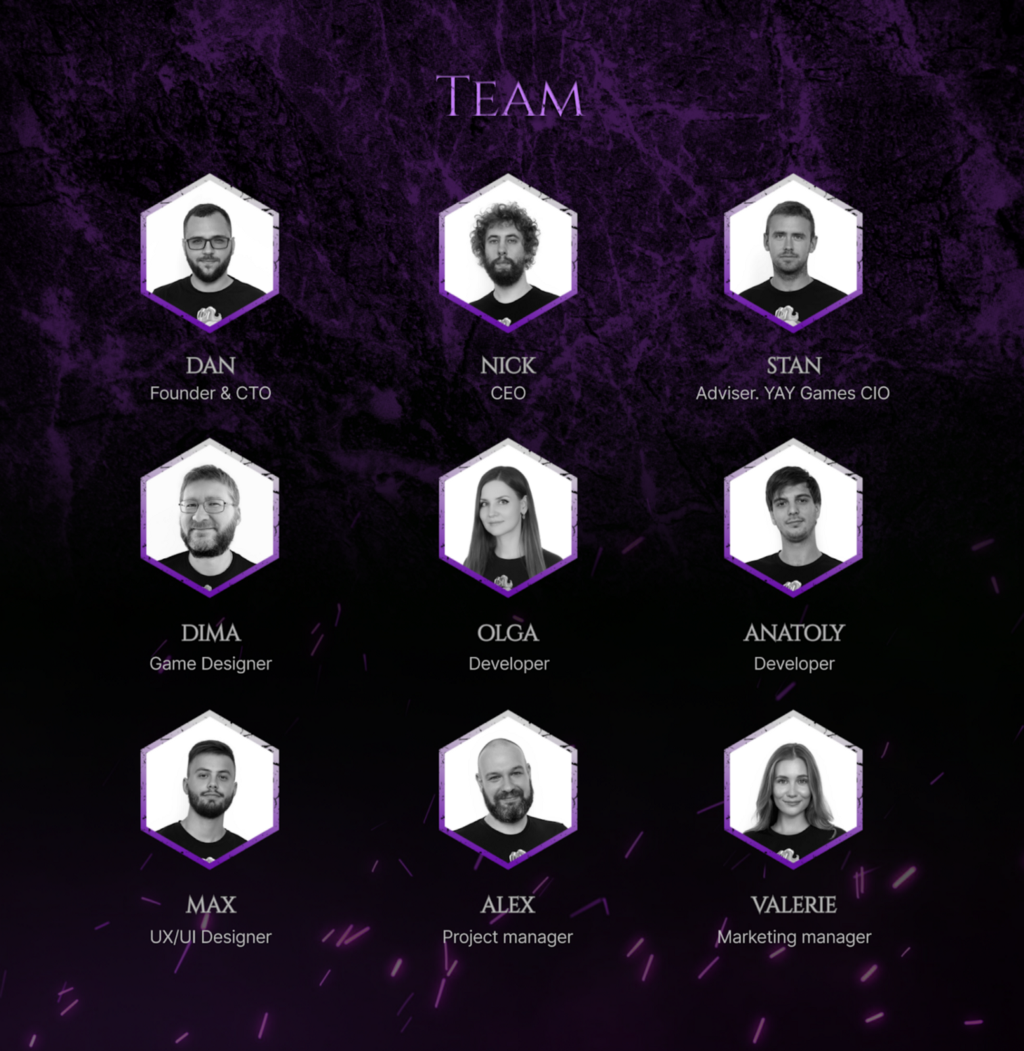 Website| Telegram (Announcement) | Telegram (Community) | Twitter | Medium | Discord | Battle Demo
Partners and Backers: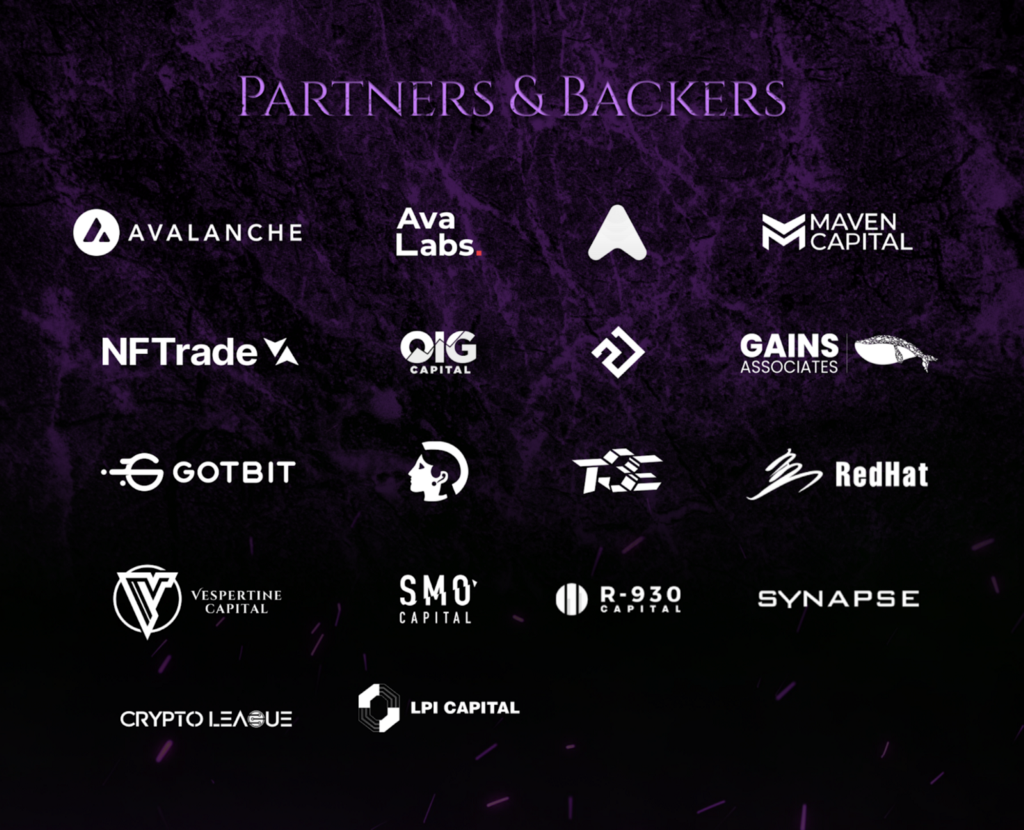 "I'm very excited about the launch of Bold Point. Always loved RPG games, leveling up, exploring… I'm confident in the product as I know the strong and passionate team from Yay Games is behind it" — Alexandre Raffin, CEO of Gains Associates
BPT Funding Numbers:
Total Supply: 1,000,000,000 BPT
Seed: 40M BPT at .0075 USD — $300,000 USD
Strategic Round: 120M BPT at .0125 USD — $1,500,000 USD
Yay Holders: 20M BPT at .015 USD — $300,000 USD
Public Sale: 85.7143M BPT at .0175 USD — $1,500,000 USD
Total Raise: $3,600,000 USD
Supply — Breakdown & Vesting:
Game Mining: 200M BPT (20%)
Ecosystem Growth: 140M BPT (14%)
Strategic Round: 120M BPT (12%)
Bold Point Labs: 114.2857M BPT (11.43%)
Team: 90M BPT (9%)
Public Sale: 85.714M BPT (8.57%)
Marketing: 80M BPT (8%)
Initial Liquidity: 50M BPT (5%)
Farming Rewards: 50M BPT (5%)
Seed Round: 40M BPT (4%)
Yay Holders Round: 20M BPT (2%)
Ecosystem Fund: 10M BPT (1%)
Vesting Following TGE:
Game Mining: 40 months linear vesting
Ecosystem Growth: 90-day cliff followed by 40 months of linear vesting
Strategic Round: 8% at TGE, 45-day lock, weekly vesting for 80 weeks
Bold Point Labs: 90-day cliff followed by 40 months of linear vesting
Team: 180-day cliff, monthly linear vesting for 25 months
Public Sale: 30% at TGE, weekly linear vesting for 40 weeks
Marketing: 30-day cliff, monthly vesting for 25 months
Initial Liquidity: Discretionary Unlock
Farming Rewards: 60-day cliff, monthly vesting for 40 months
Seed Round: 7.5% at TGE, 90-day cliff, weekly vesting for 23 months
Yay Holders: 10% at TGE, weekly vesting for 60 weeks
Ecosystem Fund: 90-day cliff, monthly vesting for 25 months
Other:
Initial Circulating Supply: ~25.714M BPT (excluding liquidity tokens)
Initial Market Cap: ~485K USD (excluding liquidity tokens)
The Bold Point IDO on Avalaunch
85.714M BPT at .0175 USD — $1,500,000 USD (Total Supply: 1B BPT)
Sale Size: $1,500,000 USD
Vesting: 30% at TGE, weekly linear vesting for 40 weeks
30% at TGE, weekly linear vesting for 40 weeks
Registration Schedule:
Registration Opens: April 7th at 3:00 p.m. (UTC)
Registration Closes: April 10th at 6:00 p.m. (UTC)
Sale Schedule:
Validator Round Begins: April 11th at 6:00 a.m. (UTC)
Validator Round Closes: April 11th at 3:00 p.m. (UTC)
Staking Round Begins: April 11th at 3:30 p.m. (UTC)
Staking Round Closes: April 12th at 6:00 a.m. (UTC)
Booster Round Begins: April 12th at 6:30 a.m. (UTC)
Booster Round Closes: April 12th at 12:30 p.m. (UTC)

About Avalaunch
Avalaunch is a launchpad powered by the Avalanche platform, allowing new and innovative projects to seamlessly prepare for launch with an emphasis on fair and broad distribution. With its values deeply rooted in the early Avalanche community, we are able to offer projects confident, informed users who are aligned with the long-term goals of the rapidly expanding application ecosystem.
Leveraging Avalanche's scalable, high-throughput, and low-latency platform, Avalaunch is built by users, for teams, to help grow strong communities.
---
Bold Point X Avalaunch: IDO Announcement was originally published in Avalaunch on Medium, where people are continuing the conversation by highlighting and responding to this story.