BREAKING: Binance Announces C-Chain Support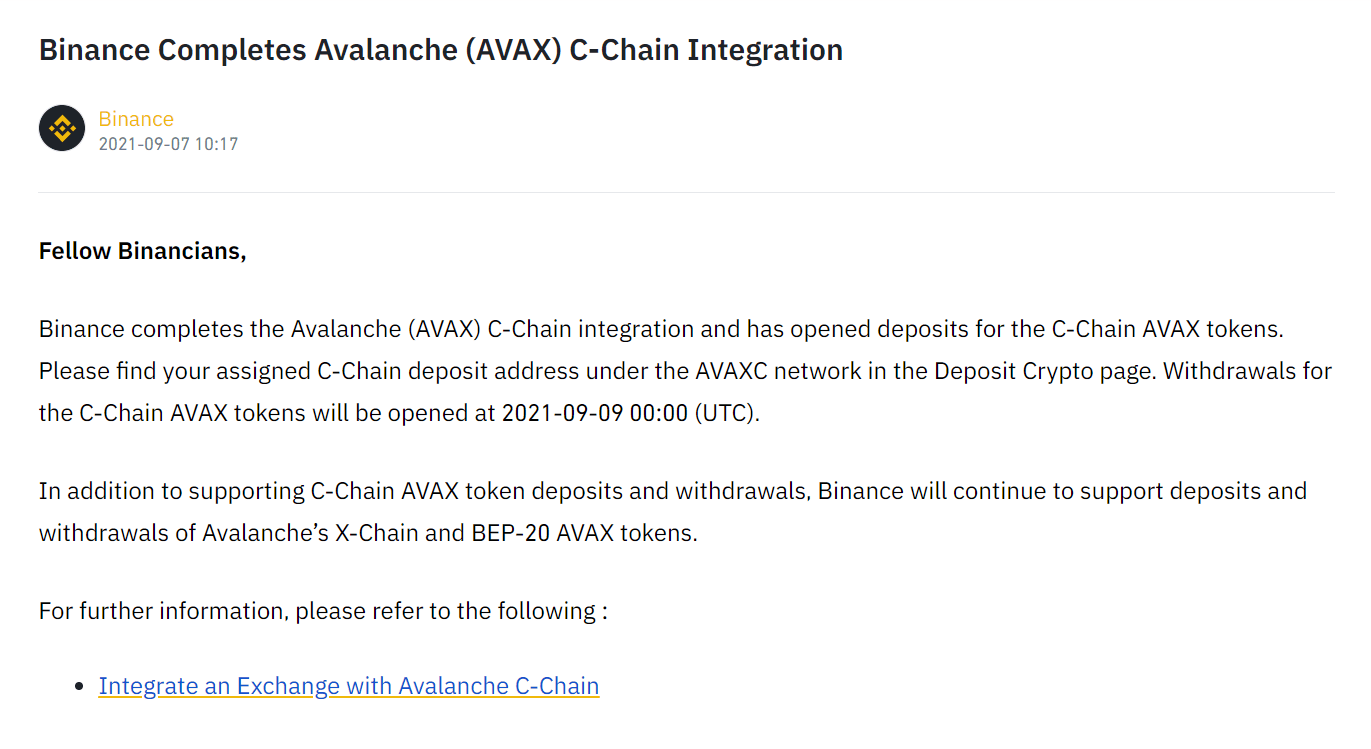 The world's largest cryptocurrency exchange by volume, Binance. Announced Avalanche C-Chain integration a few hours ago.
Withdrawals and deposits will be supported at the following datetime: 2021-09-09 00:00 (UTC).
Large amounts of liquidity could flow in from Binance. There could well be C-Chain integrations for ARC20 tokens coming.
Perhaps there's something brewing. Read more on Binance.