Buildspace: Coming Soon To Avalanche
Buildspace is a very interesting site that helps curious devs learn about web3 and start building "cool stuff" right away. Their approach is "learn by making stuff" In lieu of 30-hour courses that may go unfinished, they provide courses that focus on results and actually making "stuff".
It's pretty hard to understand this stuff by just reading a blog post. Instead, we'll hack around with the tech ourselves and build something real. Decide for yourself if web3 is cool or not.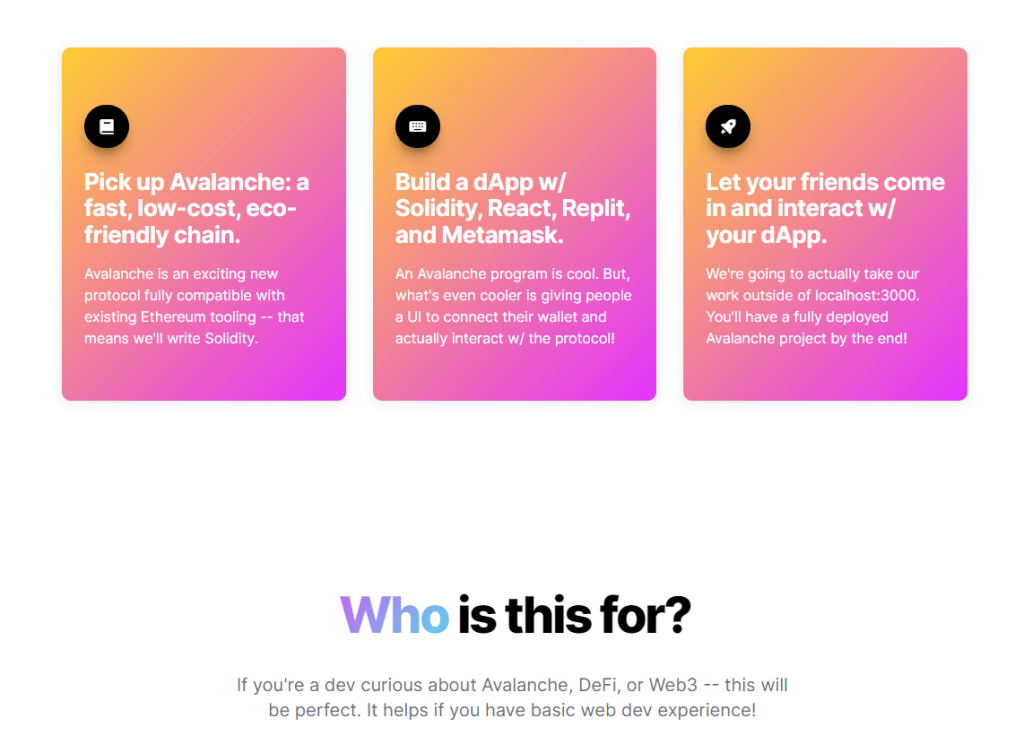 There is a large community of builders to draw inspiration from as well as unique project guides provided by Buildspace, including projects that you can customize and make your own.
Build it. Deploy it. Share it.
Working by yourself is not ideal for some, so once you enroll in a channel you'll have the ability to share your progress or hangups with a cohort of pretty awesome devs.
Join The Discord Here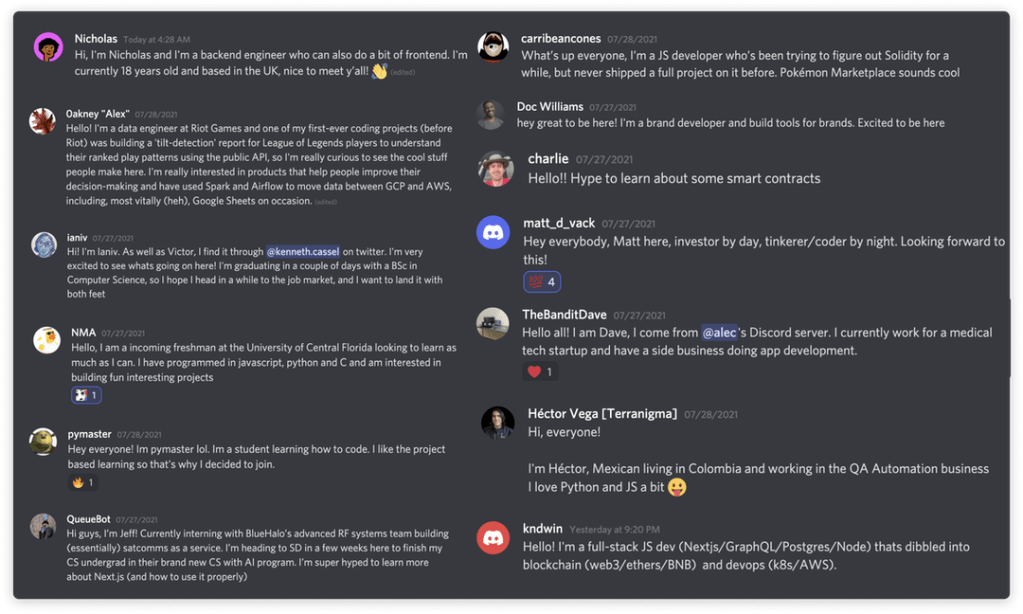 There are some very interesting projects and guides available now on buildspace, Avalanche projects will launch in the coming weeks.
Twitter: @_buildspace