Can Gondola save face after what's happened? We'll see.
If you haven't been keeping up with what's been going on with Gondola then let me bring you up to speed. Apparently the team hasn't been responsive for awhile now and it's finally came to a climax when the community realized the teams been dumping GDL that's supposed to be locked for 6 months.

Worried community members and team Rugpull raised the alarms and spread the word on twitter and telegram. It wasn't long before "avalancheskier" came forth with an explanation. Supposedly the lead developer had been selling the funds and the rest of the team was unaware. He let the community know that the developer had been removed from the team and the funds were recovered.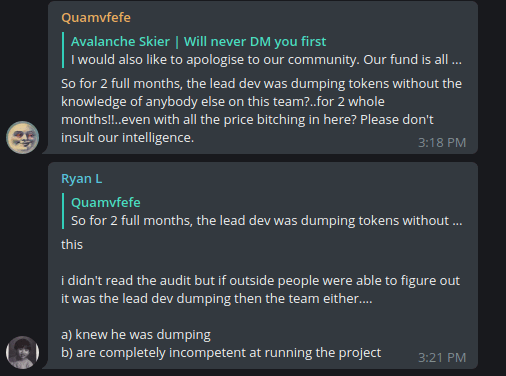 Not everyone bought the excuse but it seems the community is just happy with some communication from the team. The Gondola team released a formal response to the situation here. They've outlined their plans to be more transparent and active in the community.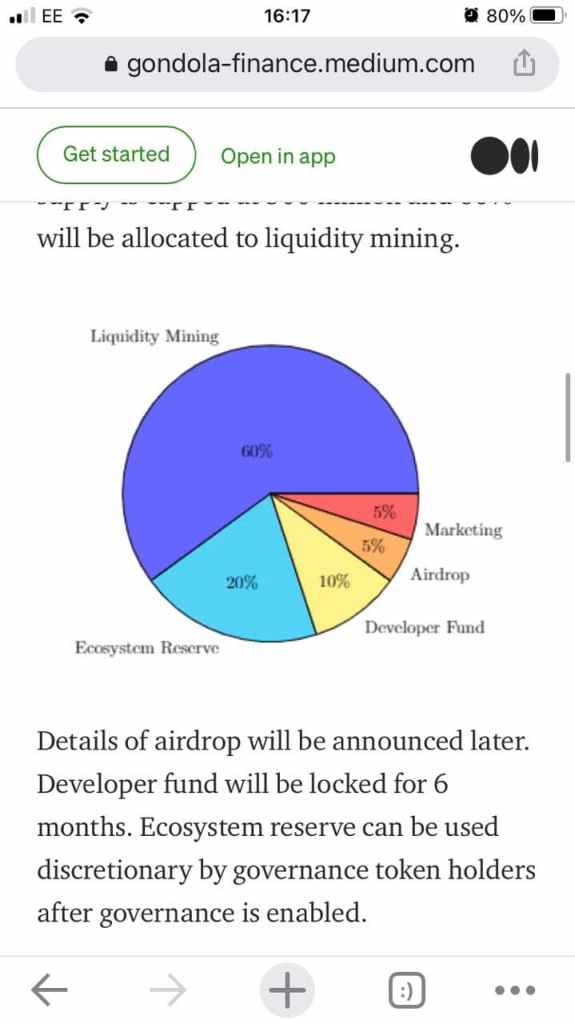 The team claims the other thousands of AVAX that's been transferred from the MasterChef contract was from the Airdrop and Marketing allotments. There's a poll in the telegram where the community can vote on if they should do a buy back with the 2,000 recovered AVAX or airdrop them to GDL holders.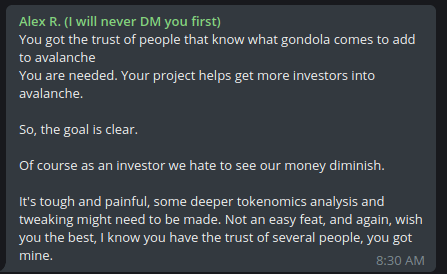 We wish Gondola luck moving forward, their community is behind them and the remaining developers have promised to be more transparent and active on the socials. You can learn more about Gondola on their website, stay up to date by following them on twitter and join in the community chat on telegram.