Canary Exchange, One of Avalanche's Hidden Gems
This Avalanche DEX might just offer all that you could ask for. Canary.exchange.
Their native token is the CNR. It's very similar to Pangolin's PNG. With 562m total supply, and just over 19m circulating.
If you're interested: Canary Exchange is the most liquid place to get CNR. CNR's main uses are governance, farming, and staking. The latter two are lucrative at the moment.
Canary has a plethora of farming opportunities. Double-sided farms with high, consistent APY's; including $AVAX/$USDT.e. And single-sided staking offered.
Take a look at some of the rewards offered by their LP farms.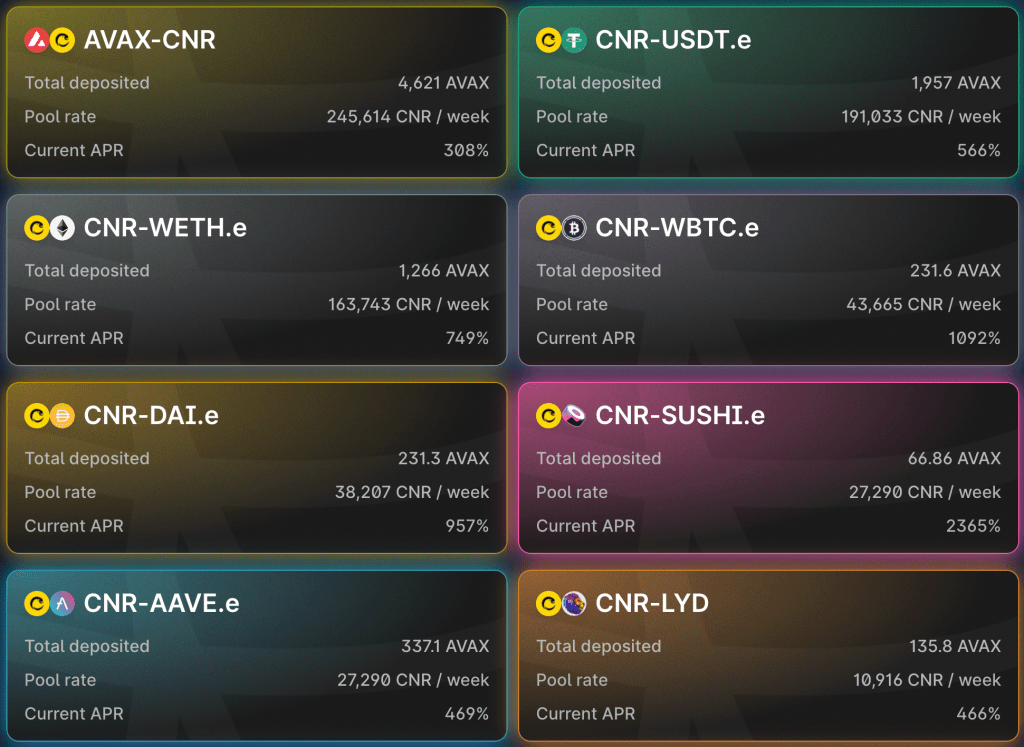 If this isn't enough, Canary has auto-farms that compound earnings.
AVAX-CNR supports this. More will come over time.
Check out the absurd compound APYs. In-house compounding is the way forward. It's usually more cost efficient than using third-party yield optimizers.

As with their wonderful UI and generous farms, the Canary community stands out equally well. First, the dev response times are perfect. Secondly–and more importantly–the community generates constant positivity for the project.
Canary recently launched their "prediction dApps". You win rewards for predicting the direction of the market.
What more could we ask for?