Colony Lab x Avalaunch—IDO Announcement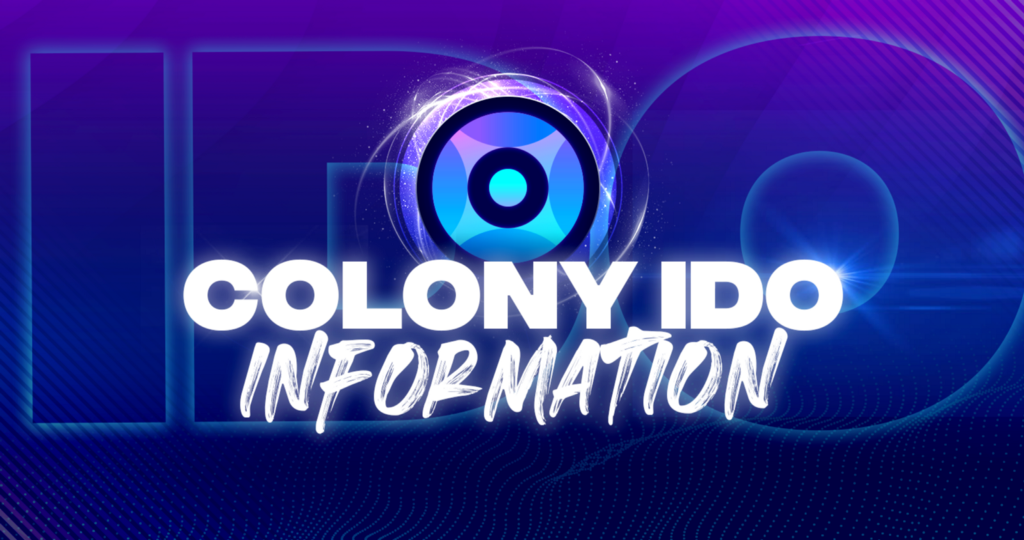 For the average investor, it seems almost impossible to invest into projects while they are still in their early stages. Institutional investors and venture capitals dominate early-access deals of emerging projects and leave retail investors outside of these valuable opportunities.
Why are everyday DeFi enthusiasts losing out on wholesale prices and paying the mainstream consumer rate for tokens?
How can retail investors participate and fund an accelerator program of promising projects in the DeFi lineup and reap the rewards that angel, institutional investors, and venture capitals receive?
https://medium.com/media/efa48d078c771e67328307cb7d8fbb55/href
Colony conceptualized a revolutionary approach, in which this gap can be bridged: Ecosystem Farming. One coin to access the growth of an entire ecosystem, Avalanche.
Colony is working to bring a stylized and tokenized capital deployment plan to the Avalanche ecosystem — one that would capitalize and contribute to the projected growth of the greater Avalanche ecosystem, while putting the community at the heart of its mechanism.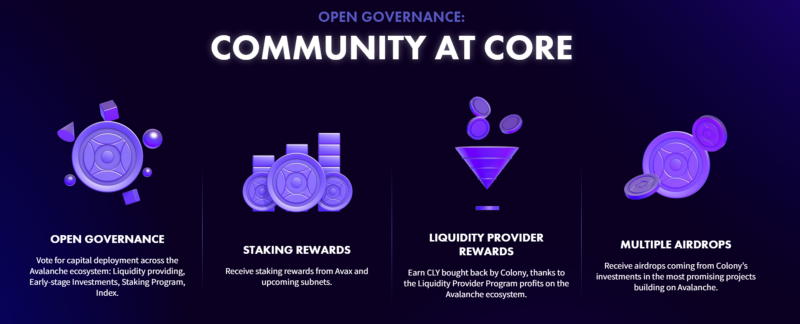 Avalaunch first met this team in May and after many months of collaborative work later, we are proud to announce our next IDO: Colony Lab.
Overview
"The Colony vision is rethinking outmoded systems by imagining brand new ones in order to bring the structural integrity of traditional finance to DeFi — specifically the Avalanche ecosystem."
Very simply, Colony is an Avalanche ecosystem and early stage funding mechanism that is realized through the CLY token, which represents the investment and return of all incentivized activities. The fund receives capital through the initial sale of its token which is subsequently allocated as illustrated below: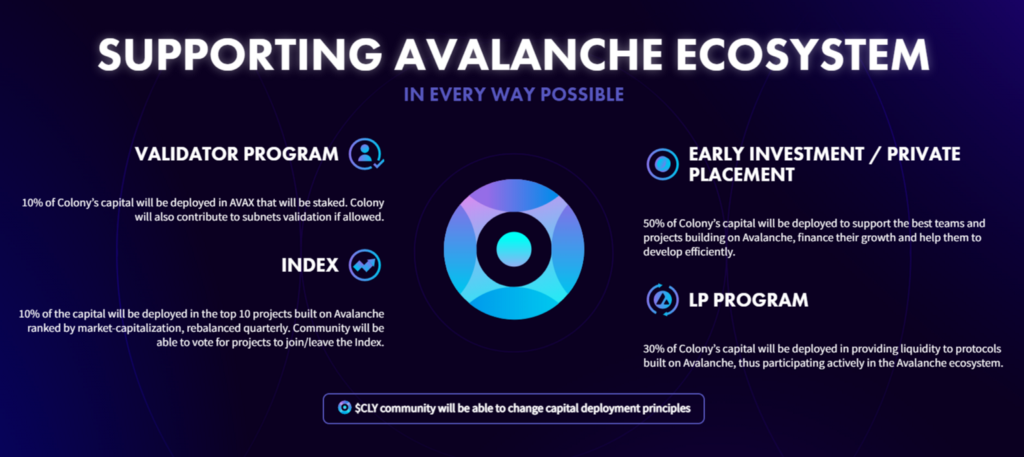 While Colony most closely represents a community-driven tokenized sort of venture capitalist, it is also a project that sustains what it supports by deploying capital to an Index, running nodes on Avalanche and providing liquidity to select protocols. The weighting and distribution of this capital is stated above but will come to be flexible as open governance, support and inclusion will ultimately determine the weight and distribution of its resources.
Colony's open governance empowers the community to allocate capital across the Avalanche ecosystem, for its sole benefit. The true sustenance and value generated by Colony's investments will be routed back to the Community with features like multiple airdrops, a buyback mechanism and staking rewards. Moreover, utilizing a regulated framework will allow traditional investors to gain exposure to the Avalanche Ecosystem, further fostering its growth with fresh capital.
Colony Structure
The Colony structure comprises two complementary pillars that create value for the users and the Community:
The first pillar offers access to early-stage deals while leveraging blockchain values to facilitate entry into the most profitable stages of a project's growth.
By sharing best practices like airdrops, Colony is inclusive to users.
A portion of these airdrops go back into the fund to ensure sustainability and ongoing growth.
The second pillar is a DAO (Decentralized Autonomous Organization which acts as an "acceleration engine,"designed to support the Avalanche network as it evolves into a dominant Layer 1 technology. The Colony DAO's primary directives are:
To deepen liquidity within the Avalanche ecosystem
To capture Avalanche's growth assets via a dedicated index
To strengthen the health and security of the network through staking
The DAO is Colony's engine and represents the intellectual and financial interests of our Community.
Colony— Links & Team
Website| Telegram (Discussion)| Twitter |Medium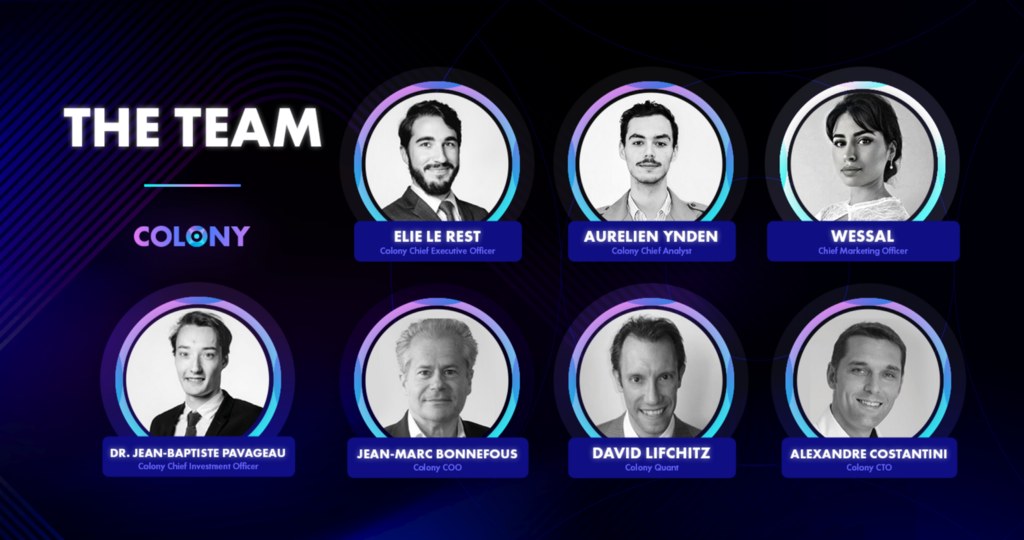 Partners and Backers
"It's great to see Colony seeking to create a decentralized democratic financial ecosystem by giving the community access to early-stage projects in seed and private rounds. This is very much aligned with Avalanche's core value: community first." Nicolas Lemaitre, General Manager at Ava Labs.
"We are delighted to have established close ties with many partners inside and outside of the Avalanche ecosystem, notably the Avalanche Foundation itself. We'll be sharing deal flow to create a more fertile ground for projects building on Avalanche, the fastest, highly customizable, smart contracts platform in the blockchain industry," Colony's CEO Elie Le Rest.
Final Thoughts
Colony as an initiative is already underway. While the roadmap slates Q1 2022 for the deployment of capital in their index and liquidity provision, Colony holders are essentially realizing the fruits of their labor before TGE with some early investments in forthcoming projects. Colony is an undertaking that is attempting to do systematic investing the right way.
They have tweaked their offering to embrace the importance of community, have focused enough to be exclusive to Avalanche and tokenized their value in a fashion that is optimized for crypto users. The CLY token is a liquidity provider, an asset holder and an early investment mechanism.
"We are thrilled to work with Avalaunch, in their support of our initiative to grow and bolster Avalanche at the most fundamental and community levels. Dave and Mark have been of great value to our project and the team is deeply grateful for that." Colony's CEO Elie Le Rest.
*Funding Numbers:
Seed: 8.33M CLY at .12 USD — $1,000,000 USD
Private: 87.5M CLY at .20 USD—$17,500,000 USD
Community Sale: 6.66M CLY at .30 USD — $2,000,000 USD
IEO on MEXC: 1.25M CLY at .40 USD — $500,000
Total Raise: $21,000,000 USD
*It is worth noting that a hard cap number in terms of raise does not apply here. The collective raise represents capital to be deployed.
Supply — Breakdown & Vesting:
Total Supply: 150,000,000 CLY
Total Token Sales: 105,000,000 CLY (70%)
Team: 15,000,000 CLY (10%)
Liquidity Provision: 15,000,000 CLY (10%)
Community Incentives: 10,500,000 CLY (7%)
Advisory: 4,500,000 CLY (3%)
Vesting Following TGE:
Seed: 12 month-cliff, 12 month linear vesting
Private: 10% at TGE, 90-day cliff, 12 months linear vesting
Public Sale: 100% Unlocked
Team: 24-month cliff, 12 months linear investing
Liquidity Provision: 100% Unlocked*
Community Incentives: 27 months linear vesting
Advisory: 24-month cliff, 12 months linear vesting
*The amount of liquidity to be provided following TGE is contingent upon their overall listing plans which are not yet fully finalized.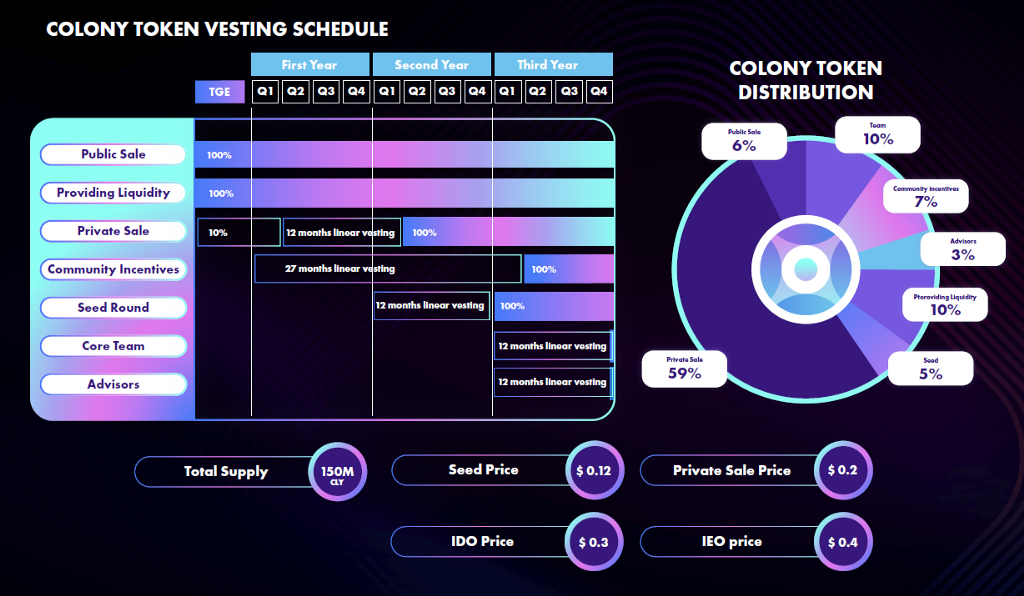 IDOs/IEOS
Avalaunch: 6.66M CLY at .30 (Details Below)
MEXC: 1.25M CLY at .40
Other:
· Initial Circulating Supply: 17,600,000 CLY (excluding liquidity tokens)
· Initial Market Cap: 6,600,000 USD (excluding liquidity tokens)
· Initial Liquidity: To be determined contingent upon listing plans
The Colony IDO on Avalaunch
6.66M CLY at .30 USD (Total Supply: 150M CLY)
Sale Size: $2,000,000 USD
Registration Schedule:
Registration Opens: 12/1/2021 at 3:00 p.m. (UTC)
Registration Closes: 12/5/2021 at 6:00 a.m. (UTC)
Sale Schedule:
Validator Round Begins: 12/6/2021 at 6:00 a.m. (UTC)
Validator Round Closes: 12/6/2021 at 3:00 p.m. (UTC)
Staking Round Begins: 12/6/2021 at 3:30 p.m. (UTC)
Staking Round Closes: 12/7/2021 at 6:00 a.m. (UTC)
Avalaunch Sale Distribution
A minimum of 90% of the sale will go to the community stakers of XAVA.
10% or less will be reserved for validators of the Avalanche network.
IDO Recap
Total CLY for sale: 6.66M
Price: $.30
Size: $2,000,000
Vesting — 100% Unlocked

About Avalaunch
Avalaunch is a launchpad powered by the Avalanche platform, allowing new and innovative projects to seamlessly prepare for launch with an emphasis on fair and broad distribution. With its values deeply rooted in the early Avalanche community, we are able to offer projects confident, informed users who are aligned with the long-term goals of the rapidly expanding application ecosystem.
Leveraging Avalanche's scalable, high-throughput, and low-latency platform, Avalaunch is built by users, for teams, to help grow strong communities.
---
Colony Lab x Avalaunch—IDO Announcement was originally published in Avalaunch on Medium, where people are continuing the conversation by highlighting and responding to this story.