Curve.fi now live on Avalanche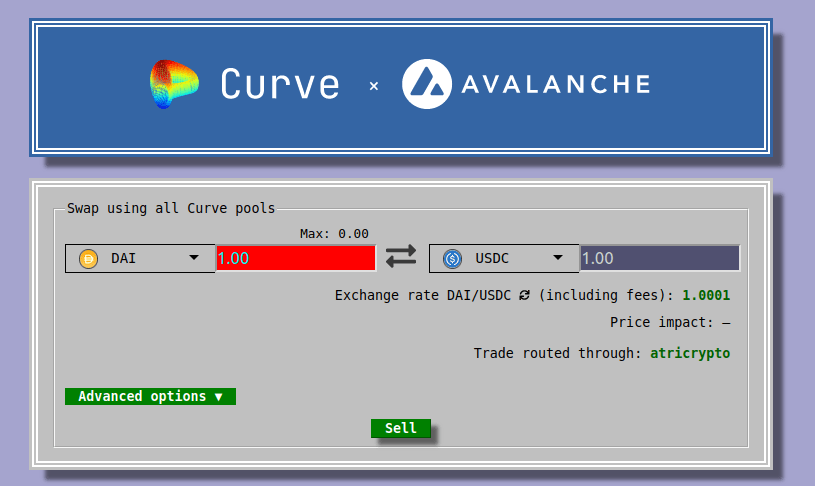 AvalancheRush is in full swing with both Aave and Curve officially live and offering incentives. There's currently 3 Curve pools up. Aave, Ren, & Atricrypto. You can provide liquidity and start earning from the protocols base APY + Incentive APY right now!
People enjoy these protocols so much because they've a proven track record and haven't had any mishaps like some other protocols. When you're dealing with large amounts of your money you want to know it's safe. We think having Curve & Aave now on the network will lead to further adoption. We look forward to Avalanche growing into the DeFi hub we all know it can be.