DeFi Gladiators: Mint Begins 01/13
The Defi Gladiators is a universe of 5555 hand-drawn & programmatically generated 2D Gladiators with a heavy Defi and Crypto influence using 80 unique and carefully planned attributes. The Defi Gladiators are about to storm the Avalanche c-chain, fighting for decentralized finance & Crypto education while empowering independent financial freedom, and creating an edge for the Defi Gladiators Community.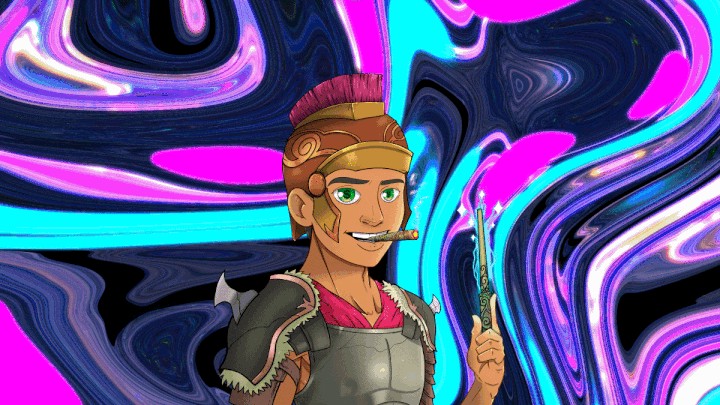 Shaping The Future Of Defi One Step At A Time
The Defi Gladiators community aims to give the new investor or trader an edge in Defi as well as provide options for the veteran elite. A plan has been set for the development of creative web applications & analytics tools, along with interactive educational content in order to achieve the team's goals. Dedicated social media channels will be established for this cause as well as a committed core team to empower the community. The upcoming mint will have accompanied roadmap activation rewards, weekly rewards for a year, and royalties for minters. IRL, Defi & NFT collabs, and this is just the beginning.
It is the DeFi Gladiators team's belief that small actions build up and ultimately lead the way towards mass crypto and Defi adoption. Everyone should feel confident about participating in the "big boy" markets regardless of whether you're a gladiator or a frog, or even a maximalist, or bear, or maybe just a degen.
"Everyone deserves to have access to modern financial tools and knowledge."
Roadmap Activations
15% sold: 1500 MIM and 3 NFTs airdrop to 3 lucky minters
25% Sold: 1 $TIME to 5 minters (0.2 each)+ giveaway & competition prizes distribution
50% sold: 3000 MIM airdrop to 30 lucky minters + Deploying female gladiators collection production (+?,?) and we drop & reveal the NFTs. We also allocate $50,000 for a whole year of rewards. Will be stored in the project wallet.
75% Sold: We airdrop 5000 $MIM to 50 Lucky minters.
100% sold out:
We donate 10% of the total collection income to help educational efforts in developing countries.
We allocate $100K in AVAX for future project development.
Open Source RPG educational tool development deployed
PVP gladiators play-to-earn game development deployed
Mint Date
01/13/22 @ 20:00 UTC
Mint price: 1.5 #AVAX
2% royalties for minters, 2% for community
First education driven NFT on Avalanche
The team
The Defi Gladiators core team are crypto and people maxis and are firm believers of a multi-chain world. The team has previously invested in a variety of startups, created companies from scratch, and has business expertise along with many business relationships that were built and maintained over the past years. The DeFi Gladiators team is ready and excited to take the crazy ride towards shaping the future of modern financial markets and financial education.
DeFi Gladiators are open to and looking to collaborate with other individuals and teams who may share the same or similar vision, and will offer knowledge and experience to create an edge for all people, from everywhere in the world and from all walks of life.
Have a suggestion for a tool? Looking to collab on our current development? reach Keyser at DefiKeyser@pm.me
The Defi Gladiators are about to storm the Avalanche blockchain. Eager to learn, earn, and gain an edge in the crypto space, Defi markets, and the NFT realm. We're hanging out on discord, on CT, obviously, and even Reddit and Instagram.
Learn More on Medium
Discord: discord.gg/RaRJCAvh5X
Twitter: https://twitter.com/DefiGladiators
Website: defigladiators.xyz