DeFi Launch: Landing On Avalanche

Just 5 Days ago, the DeFiLaunch team announced its decision, that the Avalanche Network has been choosen as the home of its new launchpad.
The Pre-Sale of $DLAUNCH is beginning very soon.
https://avax.defilaunch.finance/presale
With previous initiatives on the BSC and Fantom networks, DeFiLaunch has gathered more than 3M throughout project launches and has now decided to bring their best incubations to Avalanche!
What is DeFiLaunch
DefiLaunch is an incubator that takes aim toward high-growth potential DeFi projects to provide options for development, marketing, communication, and security, as well as a dedicated team to support and advise them throughout their journey to market.
DeFiLaunch offers a unique and safe destination for both pre-sale investors and pre-launch projects while working toward the evolution of the DeFi Launchpads altogether, and hoping to provide the best user experience on all levels.
Safety is a key concern when dealing with your finances and DeFiLaunch shares the same belief, therefore safety is a fundamental aspect for their projects. Strict but fair qualifications are required for onboarding projects including:
The project must be audited by one of DeFi Launches verified companies.
Liquidity is locked for 12 months
Each Project accepted is required to perform a KYC from a verified entitie
A thourough RoadMap and Marketing plan must be established in advance
Full Assistance
All projects benefit from full assistance. They will be provided knowledge in tokenomics, marketing, and communication that helps developers focus on delivering the best possible project with as much or as little assistance as necessary.
Experience in the DeFi Ecosystem.
By connecting new projects with exclusive partnerships and best-in-class services that are simply not available to most new projects, DeFiLaunch will provide confidence allowing the removal of the biggest barrier to entry for most investors: fear and. Now this will all be available on Avalanche!
As they say: Pre-sale is always the best opportunity to be part of a project!
Benefits of buying $DLAUNCH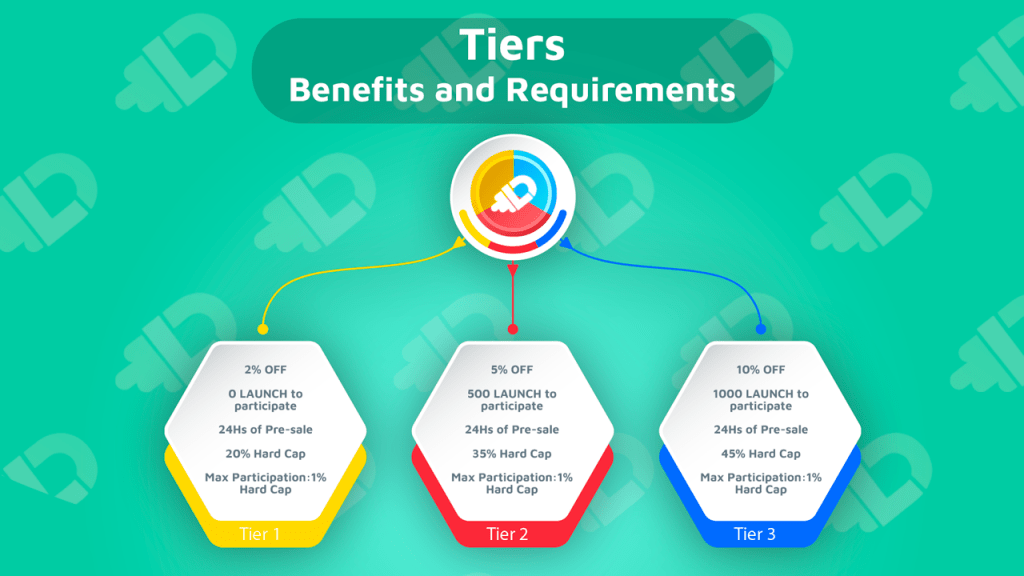 How to Participate in the Pre-Sale
The $DLAUNCH Presale will begin on February 13th 23.00 UTC directly on DeFiLaunch.finance.
Amount to be raised: 150,000 USDC.e
Pre-Sale Duration: 48 Hours
Pre-Sale Price: $1 USD
Launch Price: $1.1 USD per 1 $DLAUNCH
Hard Cap: 150,000 $DLAUNCH
Pre-Sale Tokenomics
Initial supply: 500,000 $DLAUNCH
Pre-sale: 150,000 (19%)
Liquidity locked: 75,000(10%)
Partners: 137,500 (37%)
Pool Rewards: 87,500 (21%)
MKT: 50,000 (13%)
There will be no limit to the amount staked per user, the final allocation a user receives will be based on that user's deposits and the percentage that provides in comparison to overall deposits at the end of the sale.
In the case the 75,000 target has been reached, all funds deposited after this point will be refunded to users when their tokens are claimed.
In the case that the goal is not met within the 48 hours allotted, all remaining tokens will be burnt.
Current Projects
DeFiLaunch already has an impressive stable of projects that will be available to holders of $DLAUNCH on the Avalanche network. These projects have already been through the growth incubation and optimization process.
Avalot
Avalot is the latest version of lotteries developed in web 3.0. Try your luck every week in the most generous lottery in DeFi. Play for the grand prize of millions. This may be your lucky week.
5table
5table Finance is an advanced and future multichain, decentralized protocol that will allow you to find the best investment opportunities for your stable coins (DAI, USDT, USDC, TUSD, and MIM) in order to protect your invested capital, obtaining the best profitability that the market can offer, in a safe and sustainable platform. Soon coming to AVAX.
You can now find 5table at the Fantom chain. https://5table.finance/
DeFiMining
DeFiMining is a bitcoin mining operation in South America run by a blockchain infrastructure company. It provides a safe decentralized entry to the Bitcoin mining business. (Soon coming to AVAX)
Diversyfi
Diversy.fi allows you to create and invest in scale vaults according to your preferred investments techniques and strategies. Connect with a pool of potential savers or invest in diversified Vaults with a track record that supports it. Diversy.fi is where the best-diversified DeFi strategies compete
Roadmap in progress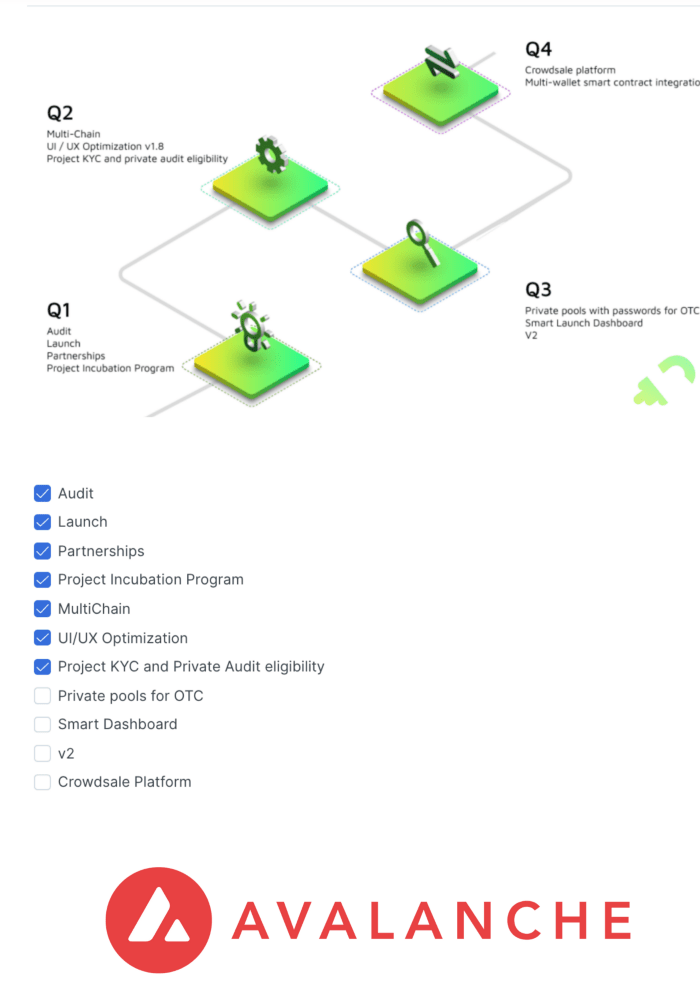 Website | Twitter | Discord | Telegram | Gitbook