DeFiato AMA #1 — Project Overview with Jeremy Khoo, CIO (Recap)
DeFiato AMA #1 — Project Overview with Jeremy Khoo, CIO (Recap)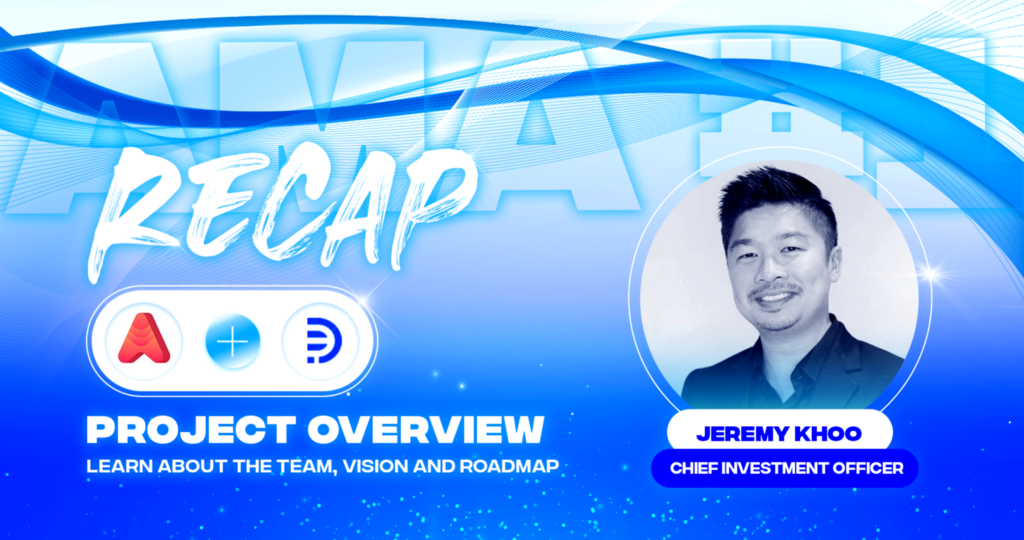 On 2/10/2022 at 2:00 p.m. (PST), an AMA session was held on Avalaunch with special guest Jeremy Khoo, DeFiato's Chief Investment Officer. Below we present to you an excerpt from AMA with questions and answers.
Dave Donnenfeld | Avalaunch
Hello and welcome everyone to another state-of-the-art AMA brought to you by Avalaunch in association with DeFiato. DeFiato is a project we are super excited to host as it represents an initiative that aims to onboard "normies" into the world of decentralized finance. We consider DeFiato to be important for these reasons and it is no small task. Today, we are joined by Jeremy Khoo, their Chief Investment Officer and truly one of the architects of this vision. @JJdefiato good to have you here today, how are you?
Jeremy Khoo | DeFiato
Thanks for having me!
I'm doing good how are you?
Dave Donnenfeld | Avalaunch
Doing well, thanks. Let's get right into it as I know you've been busy spreading the word in DeFiato.
Let's begin with an introduction about yourself. We can start with a little bit of background on your education and maybe finish off with your career progression into blockchain and DeFi?
Jeremy Khoo | DeFiato
My name is Jeremy, most people do call me JJ. I'm currently the Chief Investment Officer for Defiato, in charge of token strategy, sales and operations within the Defiato ecosystem. I have a background in engineering and was a 3 time serial entrepreneur in the retail/e-commerce sector prior to entering the blockchain universe.
I'm also a managing partner of CRC Capital, which invests primarily in blockchain companies with several notable investments throughout 2018 to 2021. I lecture in a local university in Singapore and am very passionate about Web3 technologies such as Defi, NFTs and therefore spend considerable time in the education sector.
Dave Donnenfeld | Avalaunch
And a decorated veteran of the military so I thought that was worth mentioning. Appreciate that.
For anyone keen to learn more about Defiato from this AMA, can you please give us a high-level overview of the project and what it aims to achieve?
Jeremy Khoo | DeFiato
Defiato is CeDeFi platform, which basically means it is centralised Defi, inheriting the essential parts of a centralised platform that makes it work well for mainstream adoption and marrying it with the entire universe of Defi services.
Simplicity and user-friendliness is at its core, allowing Defiato users to access services such as yield farming with a single click. We will obfuscate all cumbersome user processes such as payment of gas or approval process at all the steps. We simplify entire 10-step processes with a single click.
Defiato is a Defi aggregator, allowing ANY defi service such as swapping, yielding farming, loans/borrowing, cross-chain or more to be accessible by our users. Defiato is not limited by technological or user-related hurdles that Defi faces. Defiato can power entire spaces of Gamefi or NFTs without any limitations.
Also, Defiato will introduce Fiat onramp service with our partners at Prime Trust, to allow users to basically go through the entire defi lifecycle from Fiat to Farm.
Dave Donnenfeld | Avalaunch
This is also particularly interesting as the onboarding process in general leaves much to be desired
What are the mechanisms in place to help with achieving this goal or vision that the Defiato team is excited to bring to the masses?
Jeremy Khoo | DeFiato
Yes very much so. It is the best way, and we will adapt and evolve as with the shifting trends.
DeFiato's open beta platform was launched in Aug 2021. Since then it has attracted 15,000 KYC'd users and a TVL of US$23M with minimum marketing efforts. Since Jan 2022, we have kick-started serious marketing efforts by conducting numerous AMAs across global, Vietnam, China and Korea communities. We plan to continue our community engagement efforts by sharing and demonstrating our wide suite of DeFi services to the public.
As DeFiato is a DeFi aggregator, there are practically no limits to what DeFi services we can integrate on the platform as long as they fulfil our safety audits and represent significant users' demand. So by forming a large ecosystem of partners and supporters, we will inherit a large share of voices across different communities whom we will be supportive of.
To accelerate the growth of mainstream user adoption and unlock the next trillion dollars in the DeFi space, Defiato will be conducting a massive push via our content and potentially paid promotion on ad networks to be the go-to platform when mainstream users wish to enter DeFi. We do not hide our ambitions to be the household brand for DeFi services.
Dave Donnenfeld | Avalaunch
This is impressive. It's the most successful project I've encountered that is just beginning to get on the radar of the cryptoverse.
One of the key elements that makes everyone turn their heads is the main factor that you embedded very strongly in the value proposition which is the accessibility and low barrier to entry into the world of decentralized economy. Can you give us a run down of the various aspects of this, in particular the on-chain farms that users will be able to experience.
Jeremy Khoo | DeFiato
Defiato provides a super easy means of entering the defi ecosystem. This is very hard for most of mainstream users. For crypto natives like yourselves, it comes easy because you're already experts and have done this a lot. But Web3 wallets are sadly not so easy or accessible to most. Coupled with things like cross-chain bridges and LP mining, it becomes completely impossible to overcome for newcomers.
Defiato will remove these barriers to entry and provide a one-stop, seamless process to cross-chain defi services. Try it for yourself on our site and you will be able to tell the difference- even crypto natives consistently use us for seamless cross-chain farming. This development will truly unlock and bring in the next trillion from the mainstream. I'll say this again, we do not hide our ambitions to become a household name for Defi services. 🙂
Dave Donnenfeld | Avalaunch
I still don't find that easy. The complex whole of taking on even a small task and having them fragmented across projects is challenging. I often forget what I'm staking. ?
Your ambitions are not lost on this audience I'm sure
Jeremy Khoo | DeFiato
haha. This. Is true for me a lot of times
Dave Donnenfeld | Avalaunch
It would be a little of an understatement to say that the DeFi space is not sitting in a competitive environment. One way that Defiato wants to bring this financial accessibility which will help set it apart from competitors is the framework for fiat- on and off-ramping. Can you tell us more about this integration, and how soon after the IDO is this expected to roll out?
Jeremy Khoo | DeFiato
Of course! This is one of our main USPs.
Defiato is introducing Fiat Onramp via Prime Trust, which is our partner based in the US. Through this partnership users from all over the world would be able to transfer USD directly to the bank based in the US, and onboard their fiat directly into crypto.
We are really excited about this because this would fulfil our objective of allowing users from fiat directly to farm. Currently, users from all over the world (but the sanctions nations) would be allowed to deposit fiat. This would be entirely KYCd process for compliance of course. Do note that Fiat Onramp will be rolled out in a couple of days, so stay tuned!
The end product then would be a very nice seamless process of Fiat-to-farm. Something many people have been patiently waiting for.
Dave Donnenfeld | Avalaunch
Prime Trust is the name. You're in some great company there.
Jeremy Khoo | DeFiato
Indeed. It took a long while but its going to be worth it. They are great.
Dave Donnenfeld | Avalaunch
Seamless fiat-to-farm sounds like the impossible dream ? But…the whole structure, of course, relies on a closed economy driven by one token: DFIAT. Can you tell us a little bit about the utility of this token?
Jeremy Khoo | DeFiato
The coin offering will allow for users to participate and be part of the Defiato ecosystem. It is definitely in the pipeline that Defiato could one day be totally decentralized as well. That discussion will be reserved for slightly later but will definitely involve the DEFIAT token.
For now, the DFIAT token will incentivise liquidity and participation on the platform, as well as add significant utility via fee reduction, and fee payments on the platform. As the native token to Defiato, every operation and step that requires payment would go through the DFIAT token. Naturally, Defiato is a defi ecosystem product and will have staking and LP incentives for DFIAT token as part of the token metrics. Stay tuned for that as we roll out these at TGE!
Dave Donnenfeld | Avalaunch
It sounds wholly bonded to what you're doing and that is a definite differentiator. Good on you all.
And it is part of an exciting endeavor towards the continued expansion of Defiato into the world of DeFi is its future partnerships. In particular, the one with CrystalBay. Can you tell our community the value of this integration and future alliance and how it plays to make the platform not just more accessible across the globe but also integrating with different aspects of the blockchain like NFTs.
Jeremy Khoo | DeFiato
Crystalbay is a top Vietnamese-based hotel chain and tourism developer. We are honored to be supportive of their ecosystem through their first foray into NFTs as well as crypto-based payment settlement. Being a billion dollar enterprise, it is with much expectation that such a mainstream partnership will bring a lot of utility to the platform. We will be progressively rolling out more features as an ecosystem partner in Q1/Q2 2022.
Dave Donnenfeld | Avalaunch
That's worth highlighting. Will DeFiato act as a settlement layer for them?
Jeremy Khoo | DeFiato
Through the Crystalbay partnership. You can have a good glimpse into Defiato's ambition. We are extremely active with promoting our platform and capabilities to the mainstream, as we believe we form the best bridge between the entire Defi universe and TradFi. Of note, such partnerships definitely bring on increase TVLs and settlements on Defiato, which would organically increase demand for the DFIAT token on our platform.
Yes that is the secondary purpose of our partnership.
Dave Donnenfeld | Avalaunch
That will do a lot for the token among the rest. When you're able to essentially "front" a transaction. Wow and with all due respect to the Bored Apes people, the bridging of real world assets onto the blockchain via NFTs is exciting and what will ultimately make these things go imo.
Looking at the roadmap it is clear that NFTs will be playing an interesting role in the platform adoption cycle. How has this decision been made, and how do you envision this unification outside the scope of adoption?
Jeremy Khoo | DeFiato
for sure. I like that many projects are now looking at real world assets. This is good for our space.
I love this question because although Defiato is mainly plugged into Defi, we are not limited to Defi! We are now looking at helping our users interface with not just Defi, but NFTs and Gamefi ecosystem.
Our tech team is studying the most popular NFT marketplace protocols to integrate. I think this will be massive as I too recognise the impact NFTs have on the entire industry. No way that we will not include NFTs in our roadmap!
Once again, consider mainstream, and how we can be the perfect conduit for a user to onboard via Fiat, and immediately farm on say TraderJoe as well as own NFTs on just about any chain. (Bored Apes, in your e.g)
Also, Defiato has an extremely strong investor base. We count Mirana (venture arm of ByBit Exchange), and Daomaker among some of our investors as well. All our investors do link us up to potentially strong partnerships such as with ChainPort, which is one of the strongest liquidity bridges for cross-chains right now. We also count Polygon as a strong backer to us when pushing out to their ecosystem. Our partnerships will continue to roll out increasing over the next few weeks. Do stay tune and go to Defiato.com to view all our partners and investors. This list keeps growing daily.
Dave Donnenfeld | Avalaunch
Got it. This is a pretty comprehensive plan you have. Anyone looking at the list of partners and backers would agree that the combined list is not falling short of the word 'impressive'. Are there any other partnerships that you're actively involved in or aiming to bring to the community on the platform?
Jeremy Khoo | DeFiato
Defiato continues to build on esteemed partners such as chains, defi services and in our partnership with Avalaunch, partnerships to extend our reach to communities and token distribution. Basically we have embarked on a path to establish partnerships that will strengthen our position in the Defi universe.
Dave Donnenfeld | Avalaunch
Lastly, before we move on to the Twitter section of the program — is there anything else you would like to share with us today that has not been discussed in this AMA?
Jeremy Khoo | DeFiato
I am really privileged to be able to share this project that we have been working so hard on for months with you all. Thank you for being supportive. As we are a working product, I urge you to use our product and help us to get better. We are always listening. Our team is growing rapidly and expanding our ambitions according to the collective feedback. Thank you in advance for this!
Dave Donnenfeld | Avalaunch
At this juncture I'm going to pass the mic to our community lead par excellence @shahi297 who will guide through the rest of this gauntlet you've decided to run here today
@shahi297 at your liesure release the twitter!
Lovish Shahi | Avalaunch
Hi Jeremy, love to see you here, I'm glad you came 🙂
Jeremy Khoo | DeFiato
Thank you Sir!
I'm glad to be here
Lovish Shahi | Avalaunch
Got to learn a lot about DeFiato
Let's get to next level!
Jeremy Khoo | DeFiato
So much more to unpack and talk about. We will do so through our mini series of AMAs I'm sure
Twitter Questions
@Wilson81947694 — Most blockhain projects, when released and put into operation, face inflation. How do you view this issue and are there any mechanisms to minimize its impact?
Jeremy Khoo | DeFiato
Defiato's entire token economy is constructed around demand and utility. As an operational product even in closed beta, we are able to project our revenues, and consequently the organic demand on the token. Most other projects may not have been able to take into account the token demand due to the advantages that we have (that they do not). Coupled this with a low supply, linear and predictable emission strategy, we do not have insane inflation rates so to speak. This is how we intend to minimise the impact that you have mentioned.
@adiversenft — Do you have an agreement with any insurance company?
Jeremy Khoo | DeFiato
As this is under contractual obligation, I am not able to advise on the nature or which company, but we are definitely looking at fintech insurance to safeguard user's funds. As a custodian, we have the best security practices and frameworks, and it is in our best interests to provide another layer of insurance cover. Beyond that, we are in process of introducing on-chain insurance via a protocol like Nexus Mutual. That would be a great development as it would then cater for mitigating risks associated with defi services.
@professor00762 — Does DeFiato plan to bring one-click on-chain Lending/Borrowing services to mainstream users because most of the users want to diversify their assets to bring in more income sources?
Jeremy Khoo | DeFiato
We want to be able to simplify the entire process for users who use our product. Usually when you take part in yield farming, you need to be able to use your own Web3 wallet and deposit funds, pay gas, withdraw LP, farm etc. We remove all these processes. You can simply click one button and we take care of all processes (as many as 12 to 16 sometimes). This is a game changer for retail mainstream adoption. I urge you to join our website and see for yourself! We are live and running and supportive of the Avalanche defi ecosystem!
@Rudihrt48210441 — How many active user accounts do you have on your platform and what are your plans to attract more users?
Jeremy Khoo | DeFiato
We have over 15k KYC'd users and approximately 70% are active with farms/swaps, and it is still growing exponentially. We currently have 23M TVL for associated farms. We have a pretty heavy user base in Vietnam right now, and we are building up the Asia-pacific user base rapidly. Of course, we are not exactly focused on any particular region, and we hope to commence our global go-to-market strategies successfully this Q1 2022 and scale tremendously.
Defiato is accelerating. We have done multiple AMAs, to introduce our wide suite of defi-services to the public. We have local groups being set up in Korean, Japanese, Vietnamese, and Chinese. Defiato is an international project and we are serious about community building. In short, we are really positioned for explosive user growth.
@Sree9732 Before a project is born, lots of brainstorming activities to get a befitting name for the project. Any significant reason for choosing the project name?
Jeremy Khoo | DeFiato
Since this is the final question, I will say it a final time lol. We do not hide our ambitions to be a household name for defi services. When you recommend defi to friends, we want to be THAT platform. In doing so, we needed to be synonymous with DEFI, so naturally we settled on something catchy and relatable. Hence Defiato! Hope you like it! 🙂
Lovish Shahi | Avalaunch
Congratulations Sir. You've made it through phase 2 of our rather thorough AMA. You have excelled and your progress is noteworthy. Now you must meet the good people of our telegram community and face down their most penetrating questions…we will mute the chat for 4 minutes and let the community ask, then you can answer any 5 of your choice. what do you say ?
Jeremy Khoo | DeFiato
lets go!
Telegram Questions
Did you consider community feedback/requests during the creation of your product in order to expand on fresh ideas for your project? Many projects fail because the target audience and clients are not understood. So I'd like to know who your ideal consumer is for your product?
Jeremy Khoo | DeFiato
I always like to answer questions regarding community and feedback. And you are on point. Product-market fit is all about the user. We need to make sure Defiato continues building services that people actually NEED. We are always listening. Many of the services we provide are with direct consultation with the community and the hundreds of focus groups we conduct. Please join our community over at our official telegram and we can take this conversation further!
What is the ultimate vision that DeFiato is trying to achieve within the cryptocurrencies market? Obviously the whole space will experience huge growth in the upcoming years, but what role would you like DeFiato play in this?
Jeremy Khoo | DeFiato
You know how when your mainstream friends ask you about crypto, and you always have a certain exchange that you can point them to? Why isn't there one for defi? Because it is so hard, and it would be irresponsible for anyone to simply ask your friends to navigate defi starting with their web3 wallets on their own. So Defiato wants to be THAT brand, that you can tell all your friends about- that one-stop shop/site that they can directly interact with Defi services without fear of hacks/exploits. That is our grand vision. Every step and action is meant to move closer to this.
Revenue is an important aspect for all projects to survive and maintain the project/company. How have you been able to build a complete project and what is the way to generate profit/revenue of the token? What is the income model?
Jeremy Khoo | DeFiato
Defiato is a platform and a business. Before doing the IDO/TGE, Defiato is already revenue generating as a result of platform fees from the activity that users conduct. Defiato charges fees from use of the various defi services such as yield farms and swaps.
Of note, the DFIAT token that will be issued in this IDO is used to offset fees on our platform. So there is actual organic demand for the token due to our revenue/income model.
Do the token holders have right to participate in the governance of the project? On what kind of decisions can they vote on about the project?
Jeremy Khoo | DeFiato
I don't speak about this often but perhaps it is timely to talk about this. Defiato is CeDefi. We chose this particular model due to our USP of onboarding mainstream.
However, it would be natural, that the product eventually move toward an hybrid, and then finally a full fledged Defi protocol of its own. This is all in our long term road map to be a pivotal piece of the entire Defi ecosystem. I'm saying this because the DFIAT token will in turn underpin this effort for governance, and hence a vote in running of the platform/protocol. Now this is not immediate. It will take some time to achieve, but I want to say that these plans are there.
What is your top 3 things for priorities in 2022? Could you share some plans for the upcoming year?
Jeremy Khoo | DeFiato
First priority is ensuring our platform lives up to its expectation of being a totally seamless version of Defi that will onboard millions in mainstream. So efforts on ace-ing our UI/UX are always in progress.
Second priority is the token distribution, hence the partnership with Avalaunch. We will be announcing another two partners in IDOs shortly so there is a lot of excitement at base camp! Of course there is the TGE immediately thereafter.
Third priority is to roll out at least 4–5 more blockchain support and their corresponding hundred of defi services. This is on point with our grand vision and also underscores our need to ensure proper product-market fit.
Lovish Shahi | Avalaunch
you've been exceptional, been reading all patiently 🙂
Jeremy Khoo | DeFiato
Thank you so much for being patient haha
Lovish Shahi | Avalaunch
Very much appreciate your time here today and the thoughtful answers
Thank you. Been great getting to know you and DeFiato and look forward to our continued work together.
Jeremy Khoo | DeFiato
Likewise Sir
Good meeting you and having the continued support of the Avalaunch team
and of course the community!
Hope to see and speak with most of you as best as I can
Good Bye!
About Avalaunch
Avalaunch is a launchpad powered by the Avalanche platform, allowing new and innovative projects to seamlessly prepare for launch with an emphasis on fair and broad distribution. With its values deeply rooted in the early Avalanche community, we are able to offer projects confident, informed users who are aligned with the long-term goals of the rapidly expanding application ecosystem.
Leveraging Avalanche's scalable, high-throughput, and low-latency platform, Avalaunch is built by users, for teams, to help grow strong communities.
---
DeFiato AMA #1 — Project Overview with Jeremy Khoo, CIO (Recap) was originally published in Avalaunch on Medium, where people are continuing the conversation by highlighting and responding to this story.