Degis X Avalaunch: IDO Announcement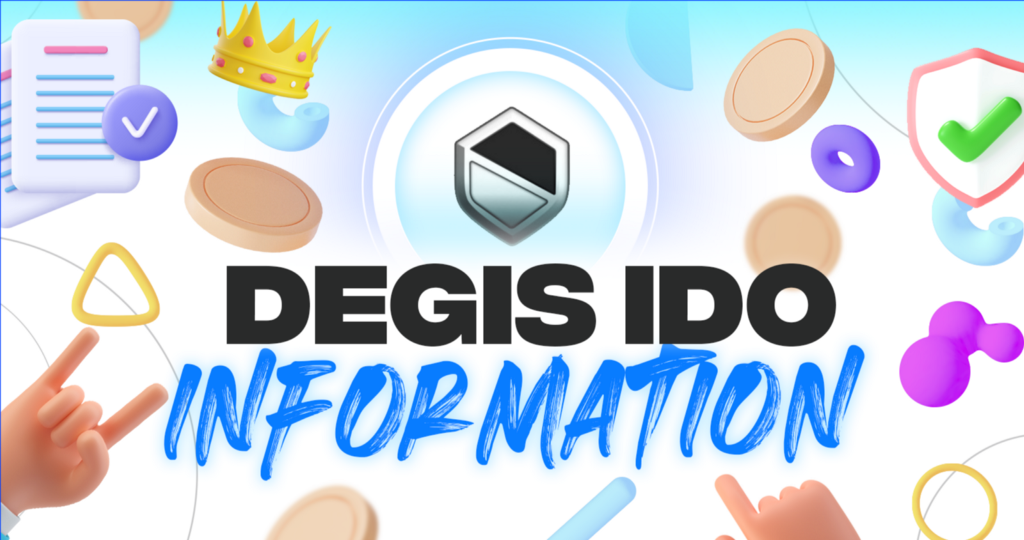 Few would disagree that navigating the landscape of crypto can be perilous. The mention of risk is more than commonplace and rightly so. An important word that is rarely uttered is protection. Avalanche, despite its historic advances at breakneck speed, is an ecosystem of projects that remain largely unprotected.
Though insurance on the blockchain is commonplace enough, existing protocols often lack needed liquidity concentration and truly automated claims processing. As pundits have pointed out, many blockchain insurers, despite conveying otherwise, essentially secure a brick in the building but not the building itself. The truly staggering spate of hacks and exploits that have plagued DeFi have continually slowed the path to adoption and the likelihood of costly human error being remedied is nil — especially given the speed of development. However, there is a simple solution and that would be the accessible provision of insurance. Cryptocurrencies are volatile, risk is inherent and protocols can get exploited. Risk appetite is individual but collectively, the need for adequate coverage remains a gaping hole in a growing asset class.
Given the proliferation of DeFi protocols and the billions in TVL that have been secured in recent months, a decentralized insurance market dedicated to Avalanche projects seems a given but thus far, has not arrived. Until now.
Though it is a familiar refrain for Avalaunch, we must state that yet another long rooted relationship is ready to bear fruit and we are proud to announce Project Degis as our next IDO.
https://medium.com/media/d694341d263d078948f0f005f88608f8/href
Project Overview
Welcome to the first decentralized Insurance Market built on Avalanche. The traditional insurance industry seems obtuse almost by design given the cumbersome purchasing procedures and protracted claiming processes. As an effect, many would be users are left out in the cold, claiming that insurance is more trouble than its worth. Even the most optimistic might characterize it as a "necessary evil" but in the realm of finance, it is an absolute necessity. Still, it is not readily accessible to many individuals, particularly in poorer regions of the world and the de facto coverage for many is the belief and hope that the institutions they interact with have adequate coverage to keep them safe. While Europe, America and Hong Kong have well-developed insurance markets, insurance systems in Africa and Southeast Asia, for example, have no accessibility to insurance protections.
Enter the Blockchain
Our next generation infrastructure can provide a permissionless and trustworthy platform on which everyone can buy insurance products to protect themselves from associated risks.
Given the growth of DeFi and the attendant "smart" money that has begun dipping their proverbial toe in the water, it is incumbent upon developers to provide coverage for crypto assets. Degis sees the challenge and raises some appreciable improvements.
A few limitations:
Insurable DeFi protocols are very limited.
AAVE and Compound being the most covered.
Users should not be limited to those protocols.
Insuring platforms tend to set several pools for different products which:
Separates and fragments capital liquidity.
Utilizes manual claiming processes, for most insurance protocols.
Can be very cumbersome and time-consuming.
There are some obvious pain points in traditional insurance and in blockchain, these obstacles are more pronounced. For a deeper dive into these mentioned limitations, please refer to this article. The Degis Project has identified these shortcomings and aims to fill the gap of existing protection protocols with their next generation insurance platform.
Degis: A Next Gen Insurer
Degis comes from the word "egis" , meaning shield in Greek. Debuting and built on Avalanche, their mission is to become a comprehensive, universal blockchain protection platform with a broader mission to redefine existing blockchain protection ecosystems. The pillars for Degis are protecting, earning and playing while mitigating against risks and uncertainties.
Built on Avalanche, Degis is designed to keep assets free from every crypto risk, building a shield for the decentralized world.
As a new protection ecosystem, the Degis Protocol departs from traditional insurance in that it is inclusive — allowing anyone with blockchain access to purchase the product. Prima facie, this may not seem groundbreaking but for those who hail from countries where insurance markets are grossly underserved, it is a welcome arrival. Much like crypto in economies with unstable native currencies, the ability to protect assets can similarly represent a safe haven in challenged economies.
Product
Every insurance product on Degis will be backed in the form of NFT.
The NFT stores all the information of the policy and the user's data.
NFTs are minted and sent to the buyer's wallet upon order submission.
The NFT will be burnt when the insurance expires.
Users may opt to keep the unexpired NFT in exchange for:
Future discounts for other Degis designs in the future.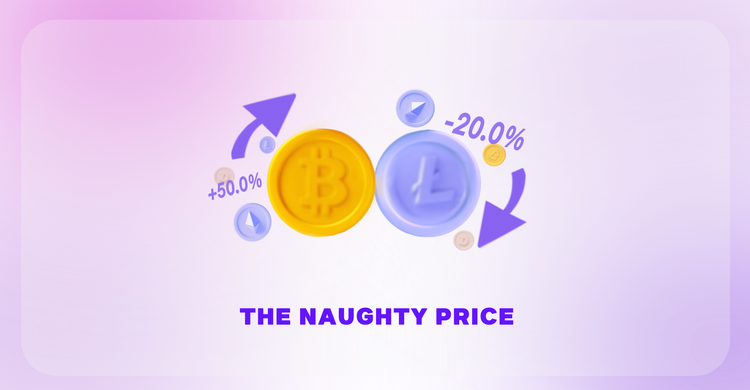 The Naughty Price — Building an Avalanche Protection Ecosystem
The Naughty Price is the next generation of token price protection. The product will cover BTC, ETH, AVAX as well as major Avalanche project tokens to lower risk for the Avalanche ecosystem. Currently, most insurance protocols focus on covering smart contract flaws and protocol hacks. On Degis, the Naughty Price covers token price fluctuation, capable of reaching a much broader market.
In the Naughty Price system, there are three main roles:
Creator, provider as well as buyers and sellers.
Creator deposits USDC into the right policy pool to receive naughty tokens.
Provider deposits USDC into the policy pool to provide liquidity to receive:
—LP tokens as rewards.
—LP tokens can be staked for mining DEG (Degis token).
In the graph below, AVAX30L tokens are protection covering AVAX where the creator can sell naughty tokens to the left policy pool before the expiration date.
The left policy pool is an AMM-based capital aggregation pool where trades between buyers and sellers (naughty tokens and USDC) transpire. When the naughty token hits its expiry date, the payout is determined by the token price.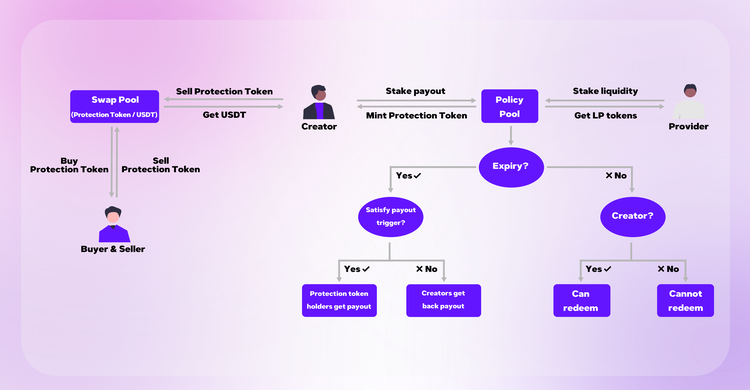 Providers can only deposit USDC into the right policy pool, and the protocol will mint fractional amounts of naughty tokens with 1:1 ratio. At any time, providers can redeem their capital based on the current exchange ratio. At the initial phase, Degis will cover BTC, ETH, AVAX and Avalanche major projects' tokens with a goal towards covering the entire Avalanche ecosystem.
To further accommodate new entrants, Degis will develop:
An innovative protection for Impermanent Loss.
Smart Contract Protection — Protect user from smart contract hacks.
Meta Market — A protection aggregator, all-in-one protection market.
Degis focus on wider coverage areas, capital liquidity aggregation, instant payouts and great inclusion portends a robust suite of products that reimagine traditional insurance. By establishing on-chain and off-chain protection upon launch, Degis will debut Naughty Price followed by broader community initiatives.
Degis — Links & Team
Announcements | Telegram (Discussion) | Twitter | Medium | Discord | Website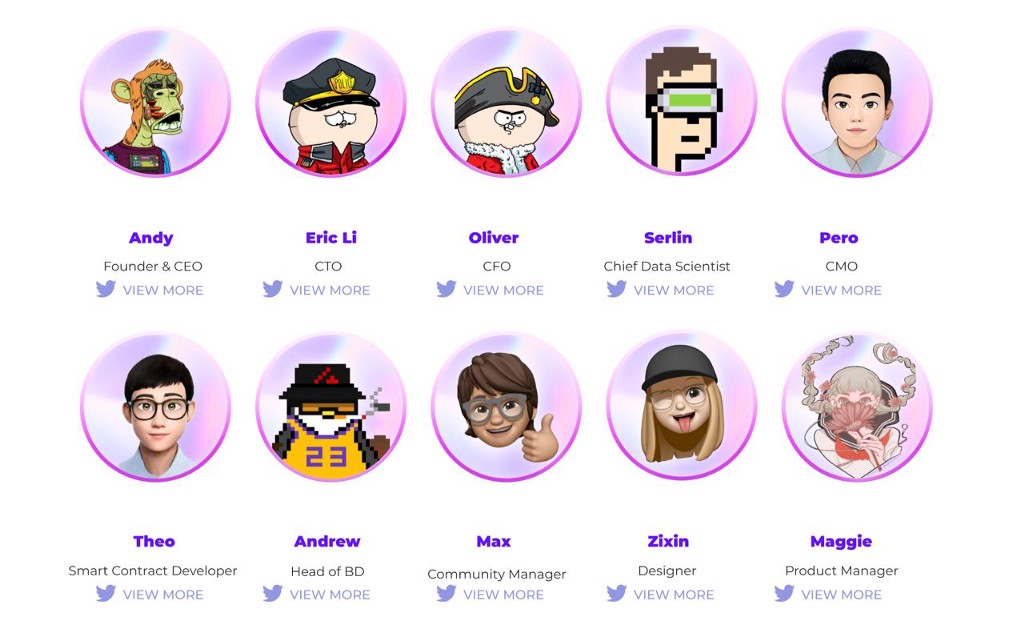 Partners & Backers: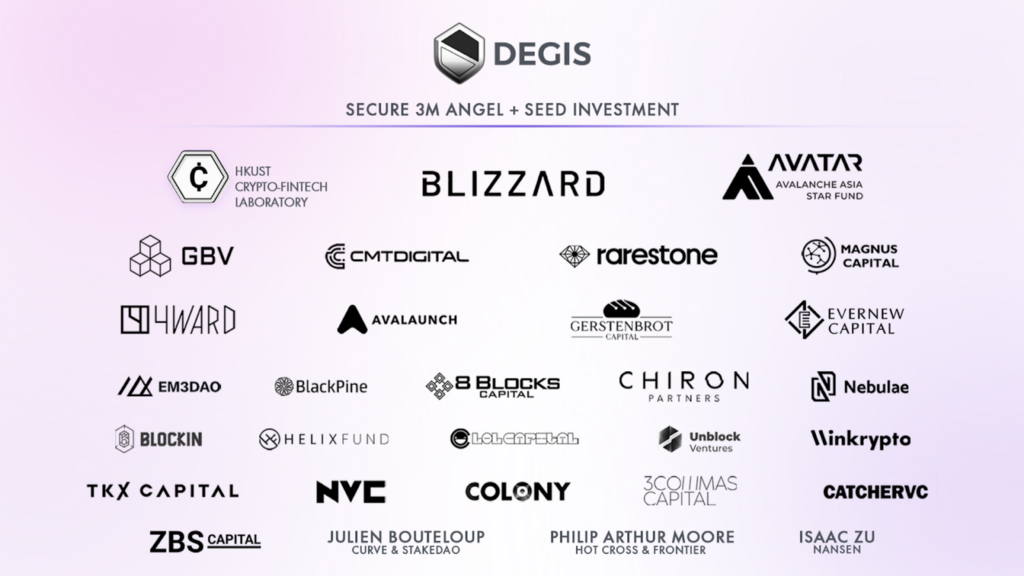 "We are excited to back Andy and team as they build one of the leading protection platforms on Avalanche. As the ecosystem continues to expand, Degis fills a need to provide protection to the range of projects in the Avalanche space." Leslie, Co-founder of GBV
Closing Thoughts
Like Degis, we believe that the future of insurance will be built on-chain. In terms of positioning, Avalaunch feels that the market is ripe for a comprehensive solution. There have been numerous projects that have attempted to insurance provision but have suffered from inexperienced teams, poor execution and frankly, thinner efforts. As more and more TVL enters the Avalaunch ecosystem, the need for a protection platform done right is great. Unlike existing protocols, both Degis and Avalaunch believe that the new form of protection should not only protect users for their on-chain assets, but also assets off-chain.
"Cooperating with Avalaunch has been an amazing journey. We were impressed with how professional the team is in launching new projects. They enable projects to smoothly move from very beginning to a successful launch. The launch preparation process is also very efficient. In the meantime, Avalaunch team brings a lot passionate contributors who are aligned with the long-term goal of degis development and the growth of avalanche ecosystem to the project. We are excited to work with avalaunch, a road to a successful launch." Andrew, Head of BD, Degis.
Funding Numbers
Total Supply: 100M DEG
Seed: 16M DEG — 3,200,000 USD
*ECO Grant: 5M DEG — 500,000 USD
Private: 3M DEG — 1,500,000 USD
Public IDO: 2M DEG — 1,200,000 USD
Raise: USD 6,400,000
*This ecosystem grant was funded by Avatar and Ava Labs to foster and expedite the development of the Degis Project.
Supply — Breakdown & Vesting:
Total Supply: 100,000,000 DEG
User Incentives: 40M DEG (40%)
Investors: 24M DEG (24%)
—Seed: 16M DEG
—ECO Grant: 5M DEG
—Strategic: 3M DEG
—IDO (Avalaunch only): 2M DEG (2%)
Team: 12M DEG (12%)
Growth Fund: 12M DEG (12%)
Reserves: 5M DEG (5%)
Advisory: 3M DEG (3%)
DEX Liquidity: 2M DEG (2%)
Vesting Following TGE:
User Incentives: Contingent upon user participation on the Degis platform
Investors:
—Seed: 10% at TGE, 12-month cliff post mainnet, quarterly release
—ECO Grant: 12-month cliff post mainnet, quarterly release
—Strategic: 12.5% at TGE, 12-month cliff post mainnet, quarterly release
—IDO: 50% at TGE, no cliff, 5% weekly release
Team: 15-month cliff following mainnet, quarterly release
Growth Fund: 16.7% at TGE, released quarterly over 2 years
Reserves: Community governed unlocks
Advisory: 15-month cliff following mainnet, quarterly release
DEX Liquidity: 100% unlocked
Other:
Initial Circulating Supply: 4.975M DEG (excluding liquidity tokens)
Initial Market Cap: US 2.985M USD (excluding liquidity tokens)
The Degis IDO on Avalaunch
2M DEG at USD 0.60 — USD 1,200,000 (Total Supply: 100M Degis)
Sale Size: USD 1,200,000
Registration Schedule:
Registration Opens: March 2nd at 3:00 p.m. (UTC)
Registration Closes: March 5th at 6:00 a.m. (UTC)
Sale Schedule:
Validator Round Begins: March 7th at 6:00 a.m. (UTC)
Validator Round Closes: March 7th at 3:00 p.m. (UTC)
Staking Round Begins: March 7th at 3:30 p.m. (UTC)
Staking Round Closes: March 8th at 6:00 a.m. (UTC)
IDO Recap
Total DEG for sale: 2M
Price: $.60
Size: 1,200,000 USD
Vesting — 50% at TGE, no cliff, 5% weekly release

About Avalaunch
Avalaunch is a launchpad powered by the Avalanche platform, allowing new and innovative projects to seamlessly prepare for launch with an emphasis on fair and broad distribution. With its values deeply rooted in the early Avalanche community, we are able to offer projects confident, informed users who are aligned with the long-term goals of the rapidly expanding application ecosystem.
Leveraging Avalanche's scalable, high-throughput, and low-latency platform, Avalaunch is built by users, for teams, to help grow strong communities.
---
Degis X Avalaunch: IDO Announcement was originally published in Avalaunch on Medium, where people are continuing the conversation by highlighting and responding to this story.