Dexalot-Hummingbot Stepping Stones Part I
Liquidity Mining with dMiner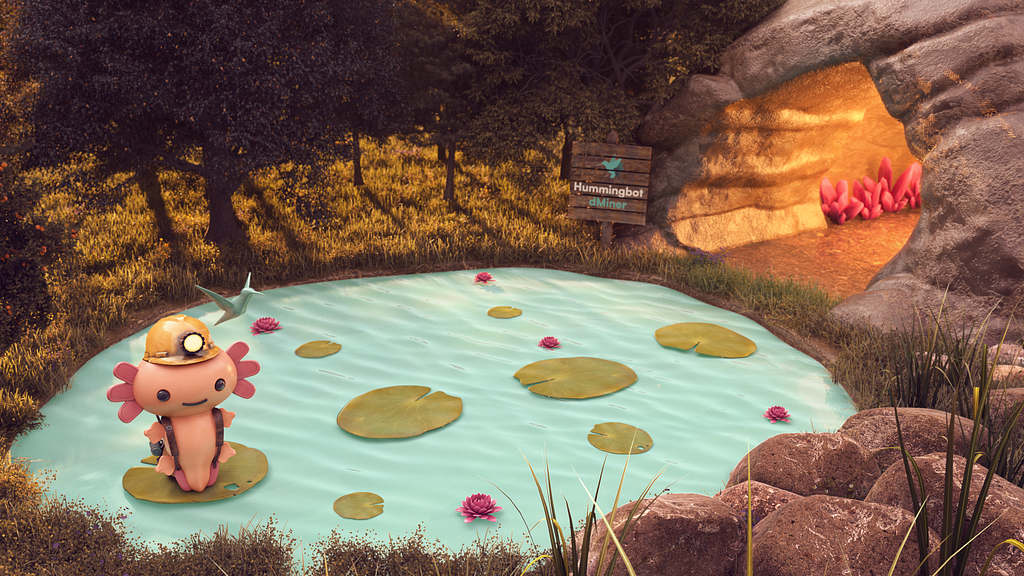 Dexalot is different, it is a step up from TradeFi. The user experience of the centralized exchange (CEX) is being replicated without compromising on decentralization and transparency. Powered by Avalanche, the Dexalot decentralized exchange (DEX) offers fast trading and settlement with amazingly healthy prices. Now, thanks to an amazing partnership between Dexalot and Hummingbot you can accrue trading rewards from Hummingbot's dMiner platform sponsored by Avalanche, by doing what you are already doing on Dexalot, trading, trading and more trading — just listen to that little bird humming in your ear !
Follow along in this multipart series, as we step through the partnership perks from liquidity-mining, installing Hummingbot, to bot activation and more. We'll get you humming in no time.
Step up, set up your wallets, start trading and get paid !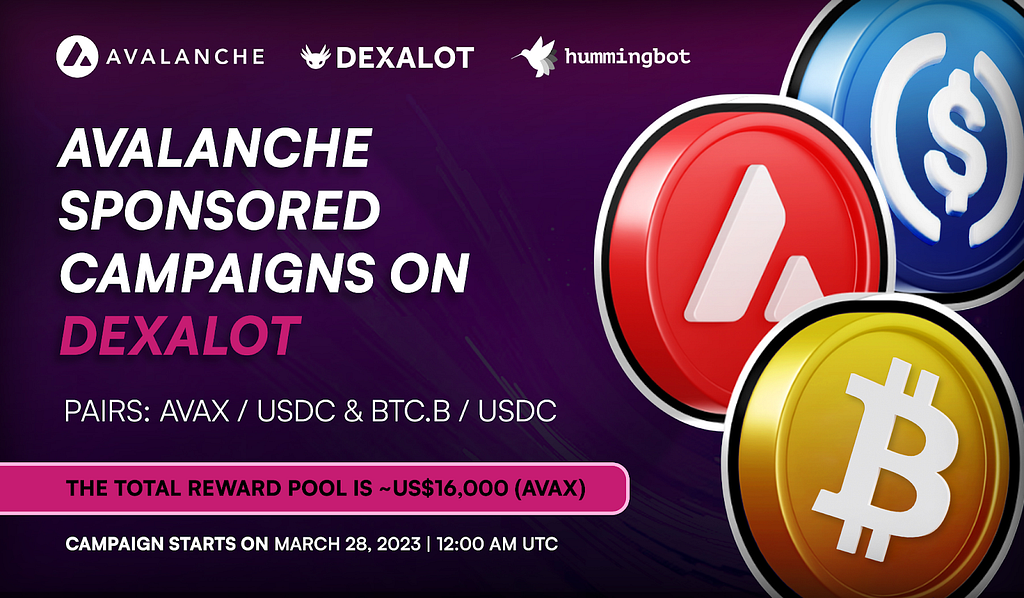 Start date: March 28, 2023, 12:00 AM UTC
Duration: renewed every 8 weeks
Trading pairs:
-AVAX/USDC — Total reward pool*: US$8,000 (AVAX 61 per week)
-BTC.B/USDC — Total reward pool*: US$8,000 (AVAX 61 per week)

How it works
Get started
Set up your wallets
Provide trading wallets addresses and sign them to verify ownership. This will enable and allow Hummingbot to track your activity on Dexalot.
Start trading
Trades made on AVAX/USDC and BTC.B/USDC will qualify for rewards.
Check the leaderboard to see your progress: the higher you rank, the more you earn.
Get paid
Rewards are calculated daily, based on the % of the square root of your total trading volume as compared to the square root of all participants' volume.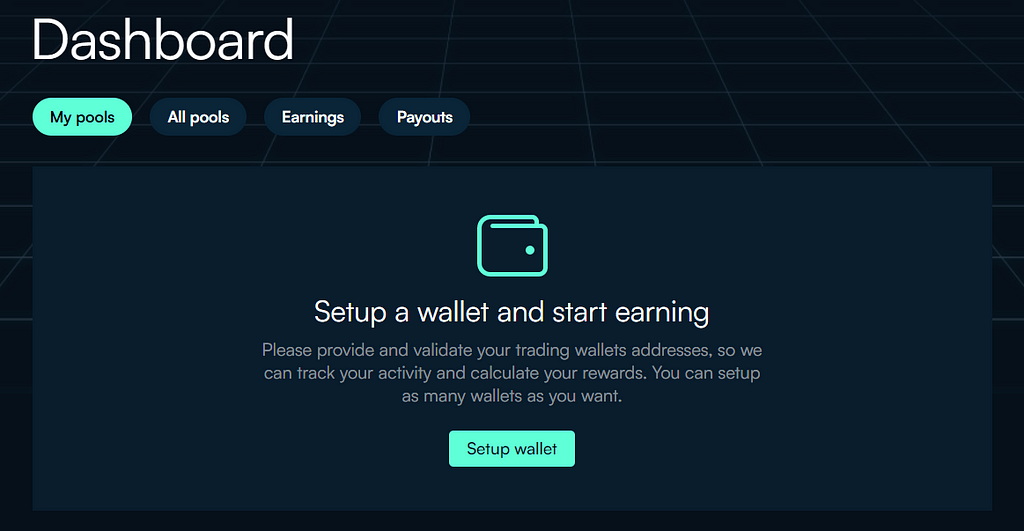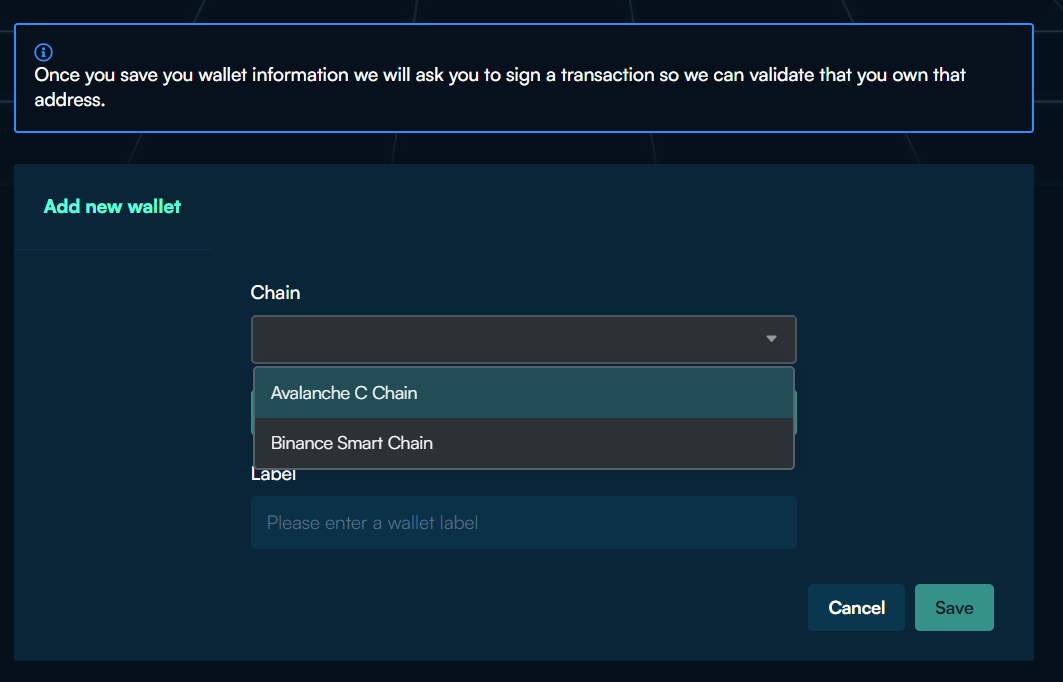 Set up your Wallets by selecting Avalanche C-Chain when you create your trading wallet. Hummingbot does not have access to your wallet. You are only giving Hummingbot permission to observe your trading activity on Dexalot. You can set up your payout wallets and payouts when it is convenient. Follow along with the dMiner Interface Guide.
Start Trading
You are now all set. Go to the Dashboard and select which trade pair you would like to trade.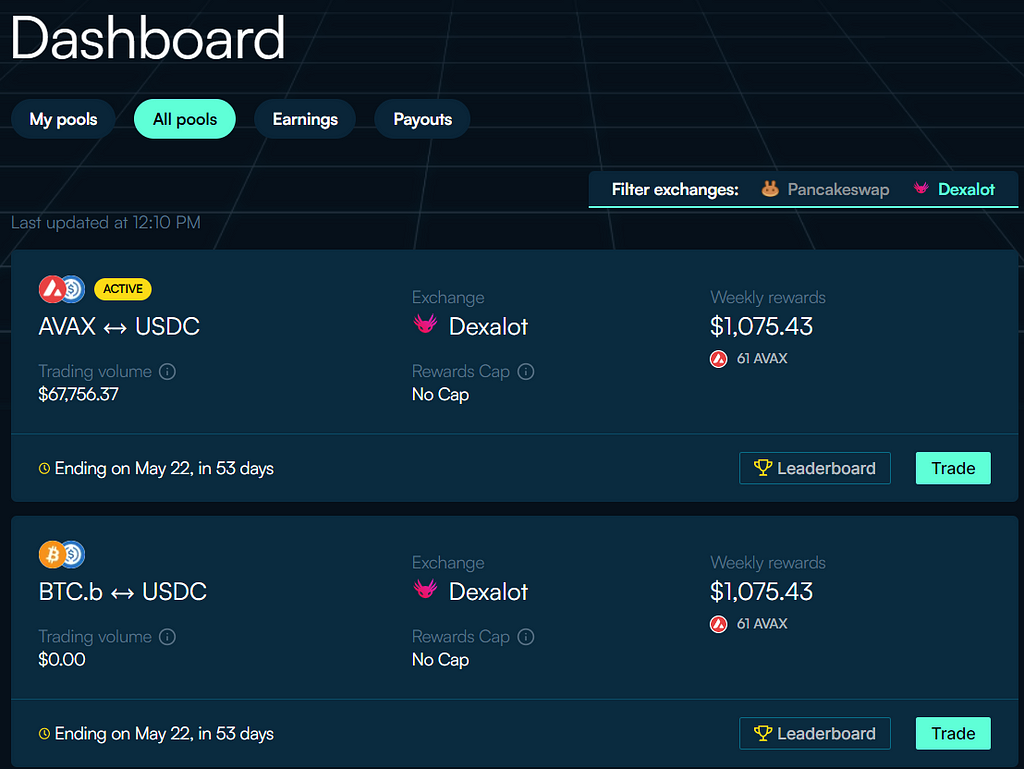 Click 'Trade' and you are back on Dexalot ! Place your orders and make your trades and then check back on Hummingbot and see how you have done.
Check out the Leaderboard to get an overview of your rewards and ranking!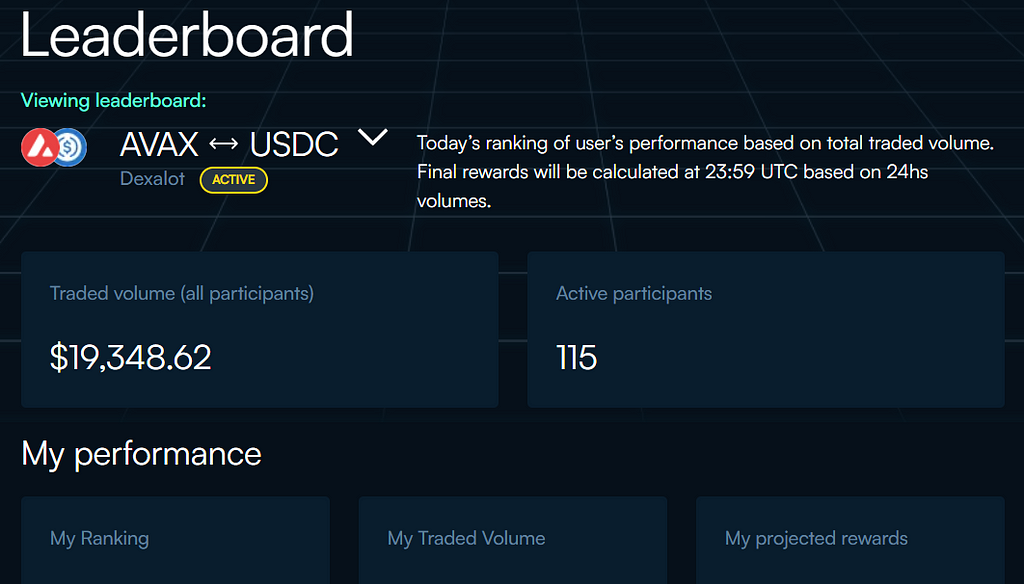 Get Paid
Rewards are accrued daily but paid out weekly. You can see your rewards in the earnings and payouts tabs of the Dashboard.
Hummingbot has a Discord where you can inquire about questions and check out their FAQ. Feel free to ask us on Dexalot's Discord too!
Stay tuned as we dive deeper and step into the many ways you can put Hummingbot to work for you while using Dexalot.
*For full terms of the campaign, please see liquidity mining campaign terms.
Author: Brad McFall
Editor: Dan Marcoulis
Graphics: Can Toygar
About Dexalot:
Dexalot is a revolutionary decentralized exchange bringing the traditional centralized exchange look and feel to a decentralized on-chain application. Its mission is to bring a truly inclusive and transparent environment where Dexalot users can trade crypto securely and efficiently, with no slippage or custody risk. It is built on Avalanche, the fastest smart contracts platform in the blockchain industry.
Website | Twitter | Telegram | Medium |Discord
---
Dexalot-Hummingbot Stepping Stones Part I was originally published in Dexalot on Medium, where people are continuing the conversation by highlighting and responding to this story.