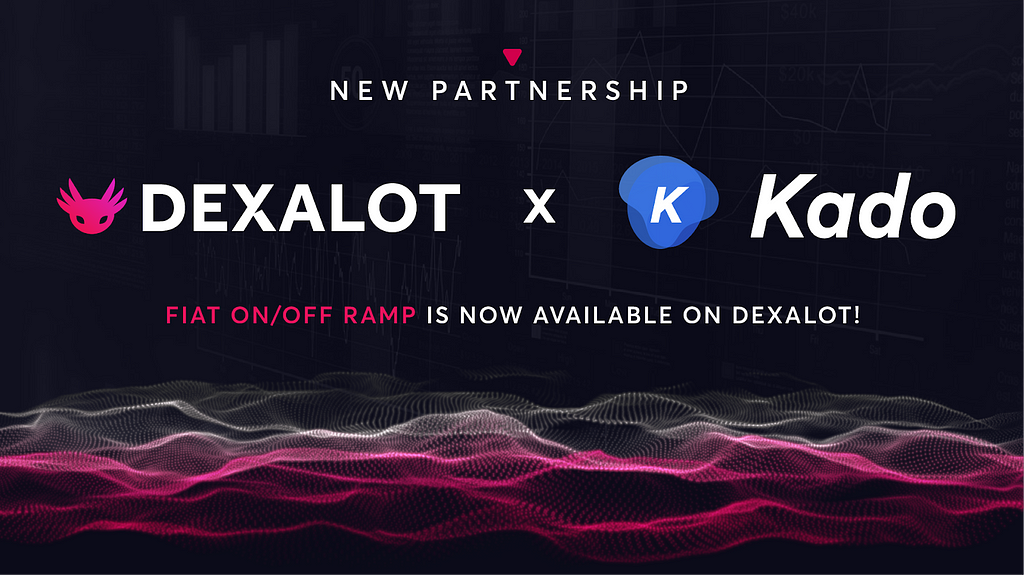 Dexalot is thrilled to announce our new Partnership with Kado; a fiat on/off ramp that makes it easier than ever to convert your crypto into fiat currency. Kado was established with the goal of enabling stablecoin spending in the real world as well as simplifying additional purchases, and they've seen phenomenal traction in a very short period. Kado continues to build a seamless global gateway for all types of fiat, crypto and payment methods. This integration continues Dexalot's commitment to our mission of providing a centralized exchange feel, without sacrificing security or transparency.
Dexalot is a revolutionary decentralized exchange aiming at bringing the traditional centralized exchange look and feel through a decentralized on-chain application. With an innovative Cental Limit Order book it possess high transactional throughput with 1 -2 second finality built with security at the core of all development. It is simple, low cost and visionary with multiple unique incentive programs and recent SimpleSwap and SimpleView feature additions.
By providing traders a smooth and increasingly seamless DeFi experience enhancing Dexalot's best-in-class prices, you can bypass centralized exchanges and transfer funds directly to and from your self-custody wallet on Dexalot with Dexalot's new Kado integration feature!
Buy AVAX and USDC with one of a multitude of fiat currencies. Onboard in under 3 minutes.
Connect to Kado and convert crypto and currency from Dexalot's SimpleView drop-down wallet button menu.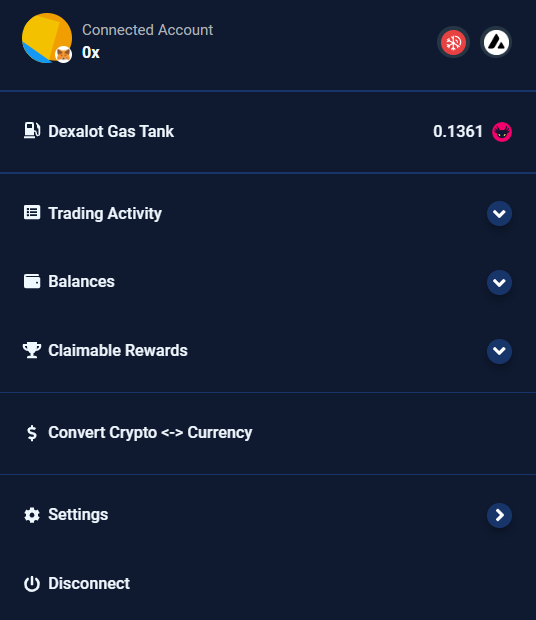 The Dexalot-Kado partnership and integration allows you to directly access Kado from SimpleView and make on and off ramp transactions without leaving Dexalot.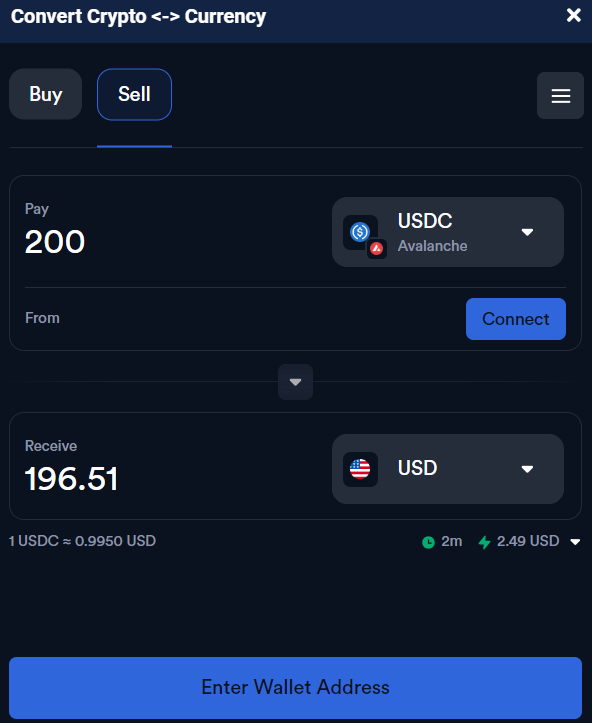 For more information see Kado.
Author: Brad McFall
Editor: Dan Marcoulis
Graphics: Can Toygar
About Dexalot:
Dexalot is a revolutionary decentralized exchange bringing the traditional centralized exchange look and feel to a decentralized on-chain application. Its mission is to bring a truly inclusive and transparent environment where Dexalot users can trade crypto securely and efficiently, with no slippage or custody risk. It is built on Avalanche, the fastest smart contracts platform in the blockchain industry.
Website | Twitter | Telegram | Medium |Discord
---
Dexalot | | Kado was originally published in Dexalot on Medium, where people are continuing the conversation by highlighting and responding to this story.