Dexalot: Trade like a CeX… from your wallet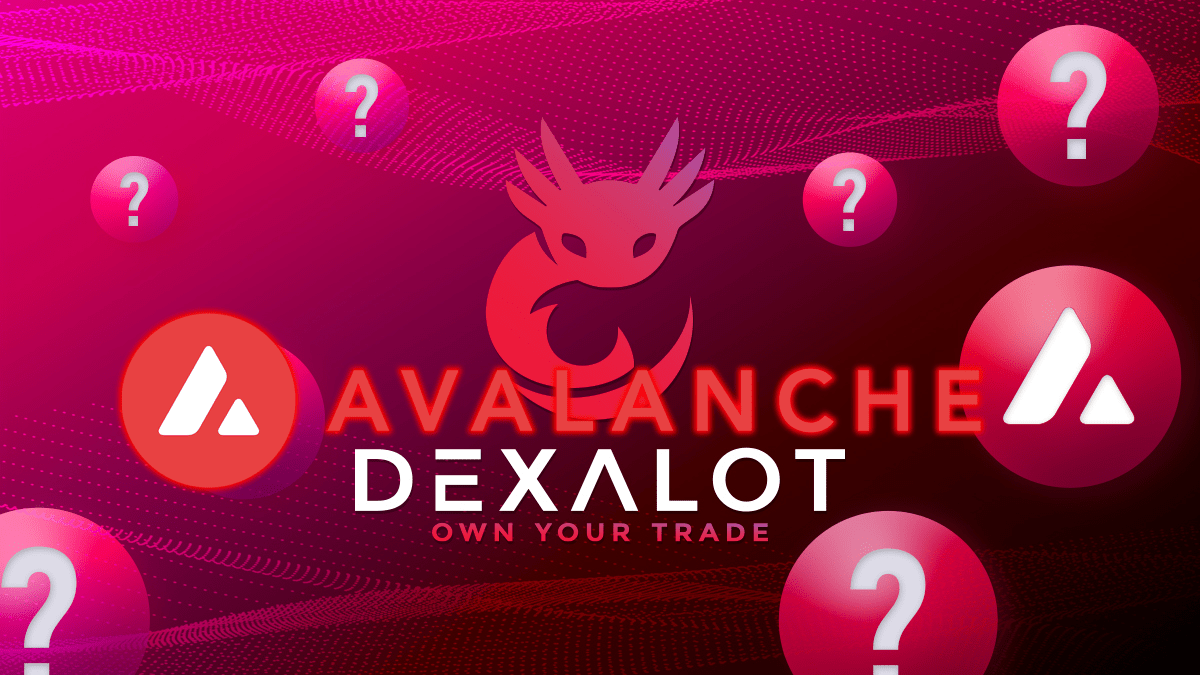 You have probably thought more than once if it would be possible to trade CeX style, but with your MetaMask tokens. Large CeX like Binance, FTX, or Coinbase has a very intuitive interface in which we can configure our trades as we wish in a relatively simple and efficient way. If you have tried to trade from your MetaMask, you will surely have realized that it is not that simple, basically because you have to do everything yourself manually, there are no triggers that automatically trigger trades at specific prices, among other things. This is precisely what Dexalot, the first CLOB (Central Limit Order Book) from Avalanche, tries to solve.
As they say in the introduction to their litepaper, "Dexalot's mission is to bring the traditional exchange experience – namely the Central Limit Order Book capability – in a decentralized manner through the use of a fast and scalable blockchain – Avalanche". The application allows us to put limit-orders in full operation via blockchain, so at all times you own the keys and 'ownership' of your trade. In addition, being decentralized, there will be a governance system that allows for full community involvement. Another advantage of decentralization is privacy, as the platform does not require your personal data or other data collection methods, as you only need a MetaMask address to use its services. All this will have an even bigger implication as soon as Dexalot starts using its own subnet, something they have on their roadmap and intend to implement as soon as possible after launch. In case anyone doesn't know what this entails, a subnet allows you to set up your own blockchain within Avalanche's own blockchain, allowing you to create your own rules and, therefore, being able to reduce transaction fees to a minimum.
Dexalot has been running its protocol on Avalanche's FUJI testnet for a few months now, allowing practice in the use of its services without having to invest real money or pay transaction fees. This has allowed them to test the viability of the application and show it to the public (it is still open today, in case you want to try it out). To date, they have launched their application on the mainnet and it can be used with real tokens, although it is still in its infancy and therefore has limited functionality. Currently, only the AVAX/USDT pair can be traded, and the minimum investment to activate a trade is $250, something that may put off investors with less capital. In any case, this is only its first step and you have to keep an eye on its evolution, adding new pairs and, hopefully, being able to use it via subnet in the near future.
For more information, these are their resources:
Dexalot TestNet: https://app.dexalot-test.com/