$STL token listing partnership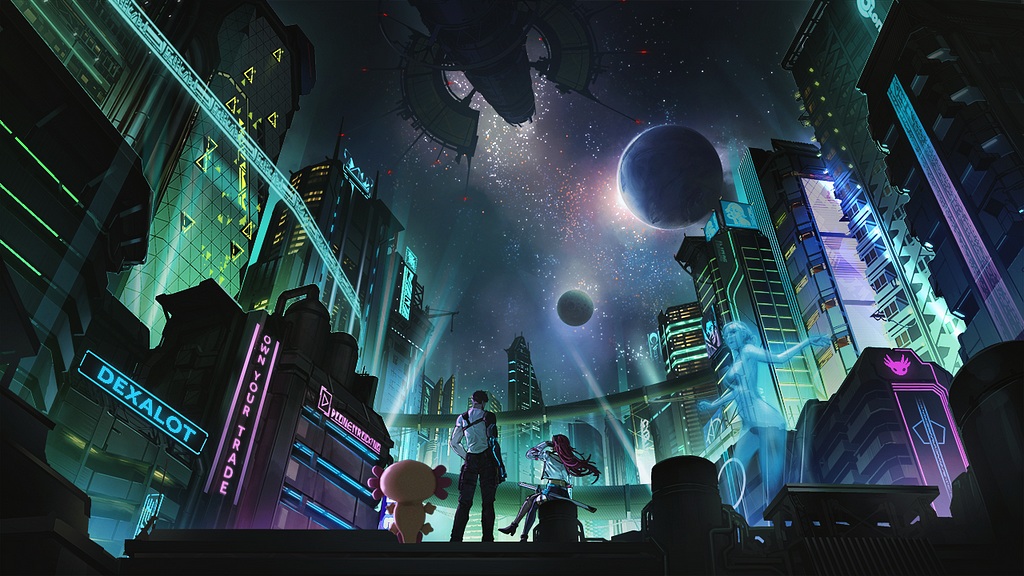 Dexalot has partnered with Cyberstella to list their multi-purpose token $STL. Skillfully blending idle gaming elements and dynamic rewarding with blockchain technology, Cyberstella inspired by new-retro and science fiction animations, invites players to embark on a thrilling, space-opera-themed Web 3 adventure game. Players can fully customize their NFTs' appearance — from clothing to accessories, craft, and upgrade their NFT's equipment and experience limit breaks like never seen before.
Dexalot's fast, secure and transparent CLOB exchange will list $STL with USDt and provide the universe of Cyberstella members a user friendly and convenient way to trade their tokens and own their trades. Unleashing their creative freedom, $STL holders will now be able to more dynamically explore the Cybstella ecosystem, disrupt Gamefi, and create their own manga and story by harnessing player-approved game mechanics and the engine that is Cyberstella.
This partnership between Cyberstella and Dexalot to list $STL is set to deliver a revolutionary experience for the AVAX Web3 community.
Highlights
Time and Date: 1:00 pm UTC, April 26, 2023
Contract Chain : Avalanche C-Chain
Trading Chain : Dexalot Subnet
Trade Pair : STL/USDt
Listing Price: $0.015
Total Supply: 1,000,000,000 $STL
In-game:
Scouting,
Crafting,
Upgrading Accessories,
Purchasing Parts,
Performing Crew Limit Breaks,
Out-of-game:
Obtaining manga rights,
Wiki integration,
Secondary artwork transactions
Enter the game, participate in lore-building events and witness your NFTs come to life.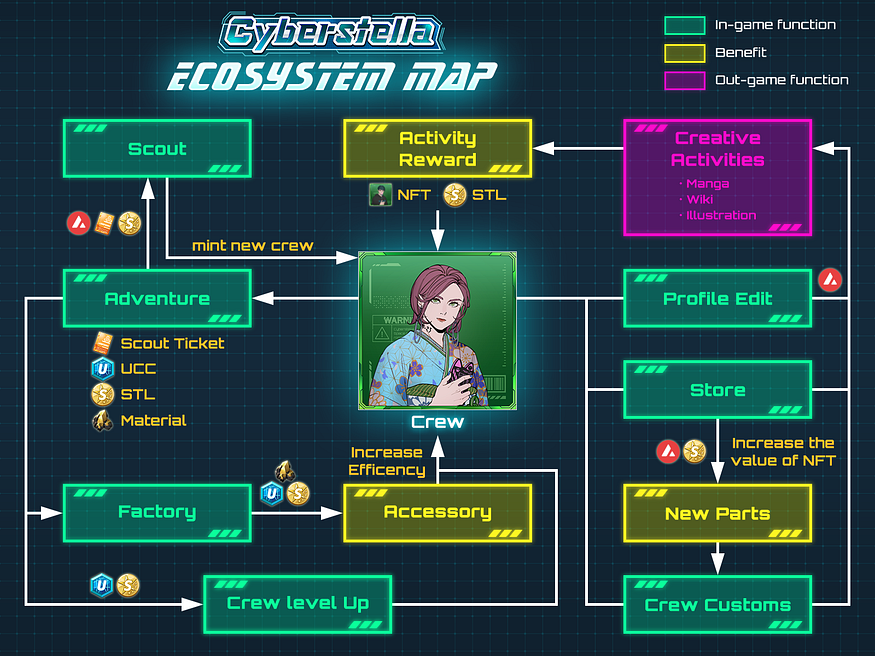 Read about Cyberstella and join Cyberstella's Discord to learn the ins and outs.
Resources:
How to add and display STL in Metamask
How to set up your wallet on Dexalot and deposit with mock tokens
Introduction to the the Dexalot Subnet
How to connect your Core wallet to Dexalot
Author: Brad McFall
Editor: Dan Marcoulis
Graphics: Can Toygar
About Dexalot:
Dexalot is a revolutionary decentralized exchange bringing the traditional centralized exchange look and feel to a decentralized on-chain application. Its mission is to bring a truly inclusive and transparent environment where Dexalot users can trade crypto securely and efficiently, with no slippage or custody risk. It is built on Avalanche, the fastest smart contracts platform in the blockchain industry.
Website | Twitter | Telegram | Medium |Discord
---
Dexalot x Cyberstella was originally published in Dexalot on Medium, where people are continuing the conversation by highlighting and responding to this story.