Discover Swarms: Minting 4/22/22
Swarms is an analog to culture, built for the metaverse, that depicts a decadent world where genetically-modified bees, engineered by a rogue AI, are sent on a mission to terraform Mars. Created on the Avalanche blockchain, these 10,000 bees are presently on their way to Mars.
Mint Date
04/22/22
Presale
6 PM UTC (2 PM EST)
Public Sale
9 PM UTC (5 PM EST)
Price: 1.5 AVAX
Mint: theswarms.ai
The Art
Depicted using 5K Pixel Art, The Swarm bees are the result of a decade of Delsol's research. By examining his relationship with nature and childhood memories, he forged a deep connection with a secret universe. Now, his vision is coming to life through Swarms, the first building block of the Depth ecosystem. The bees are semi-allegorical beings. They share a genetic lineage with Earth's bees and carry an allegorical marker of human culture, corrupted by the AI's distorted view of humanity. Each of the 10,000 bees tells a unique story and is yours to collect
The Genotypes
When the AI went rogue, it decided to mix the original genotype's parts and diluted the terraforming powers of the Swarms. In order to gain the Swarms' power back, beekeepers will have to find all the parts from the original genotypes and bring them back together as the exodus bees.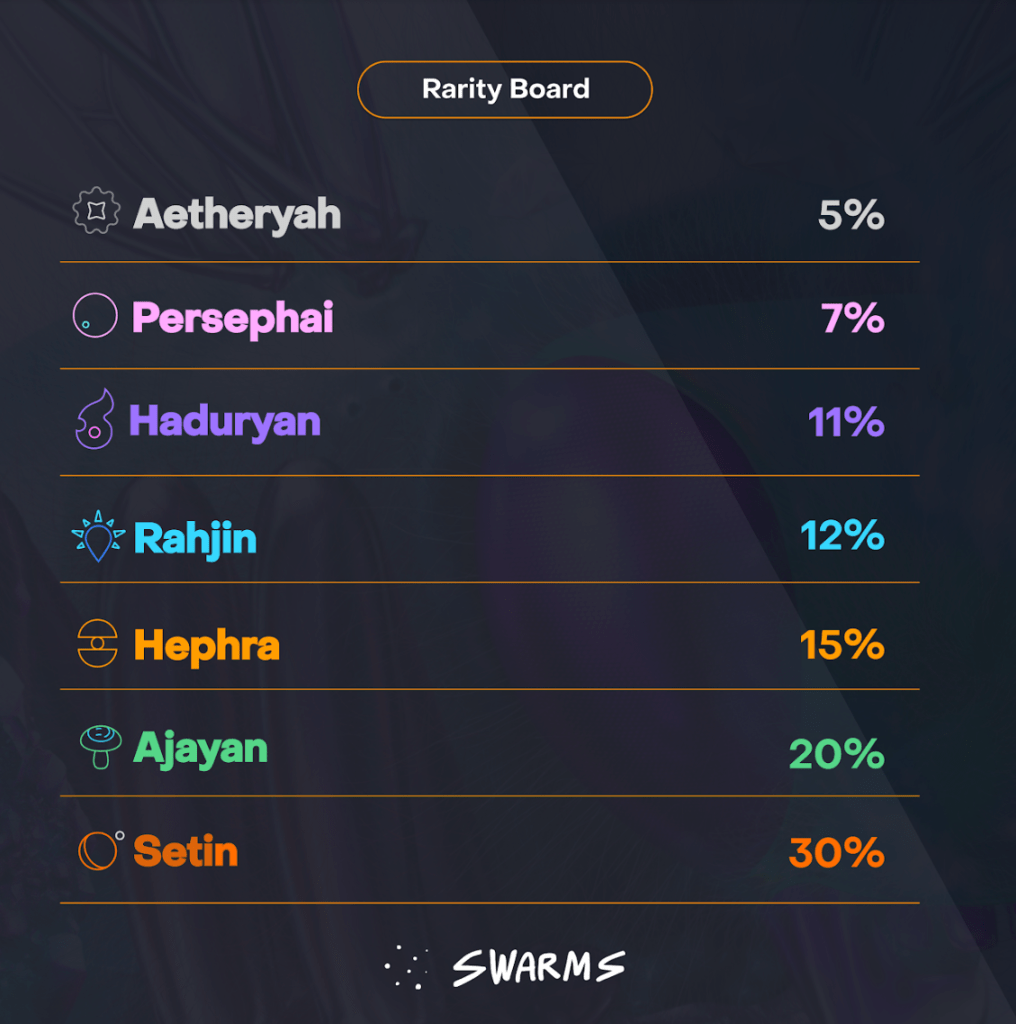 The Creator
Delsol is an academically trained artist who has conceptualized, designed, and directed over 1,500 individual animations for clients such as Polygon (MATIC), Veolia, and Sanofi. This project is the result of a decade of research into human culture, art, and nature. Delsol had been dreaming about this world for years and Swarms is pushing the boundaries of his creative vision.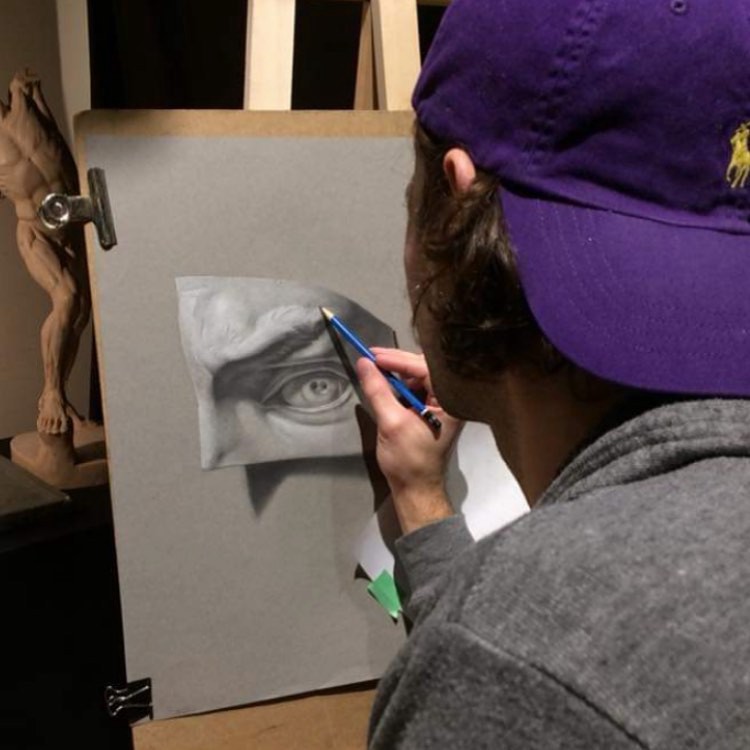 The Technique
This project uses a combination of academic painting techniques and technological tools that enabled us to create 10,000 unique hand-drawn bees. These bees will be the foundation of the Depth ecosystem.In his corporate work, Delsol developed a production process where art meets engineering. By pairing impeccable craft with vivid logic, Ithaca and Delsol created technology capable of assembling the complex world of Swarms.
The Tech
Ithaca created a generative collection builder customized to bring to life the specific characteristics of Delsol's artistic vision. The bees are generated using an algorithm that is superior to what we could have ever imagined. The bees will have complex traits that go beyond interchangeable body parts, bringing generative art in the NFT space to a new level.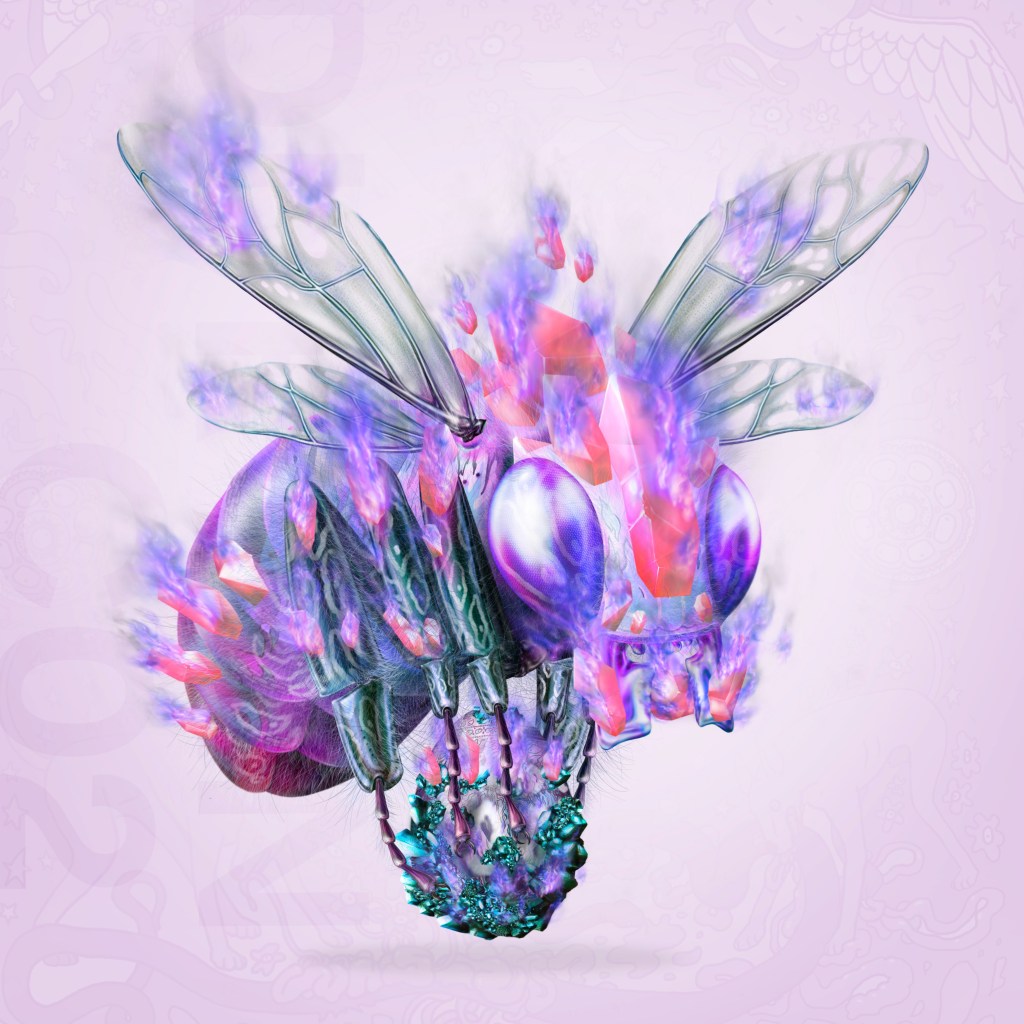 What you need to know
Swarms is a highly-collectible series of genetically-modified bees living in the metaverse.
More than just bees, Swarms is the beginning of an entire universe named the Depth ecosystem — the more you understand the bees' world, the more valuable your captures will be.
Swarms is an evolving collection.
We want to create two things: fantastic art pieces that will live through time and a vibrant community that will be excited to collect them and join the evolutive quests.
Swarms aim to help bees IRL through content creation and actions to raise awareness of the importance of bees to Earth's ecosystem.
What you can do with your bees
Collect them
Exchange them
Participate in quests
Help them evolve
A word from the team
"The entire Swarms team is currently focused on creating the building blocks on which the project will be based for the years to come. We take this step extremely seriously as you can see from the amount of attention given to every detail of the various bees that we sporadically post on social media. We apply the same work ethic and performance requirements to the elements we are currently building behind the scenes, whether it is a website that will rival anything currently being done for an artistic collection, detailed lores for each genotype or a collection builder that will allow us to push the art generation to another level.We aim to be the Avalanche equivalent of the Bored Apes or the Punks. It is not the first time we launch an ambitious project, we are well aware that these first steps are crucial. We are not in a rush, we do not want to skip steps. We are playing the long game."

Swarms –
Mint Date: 04/22/22
Presale: 6 PM UTC (2 PM EST)
Public Sale: 9 PM UTC (5 PM EST)
Price: 1.5 AVAX Mint at theswarms.ai
Website | Docs | Discord | Twitter