$DCAR Tokenomics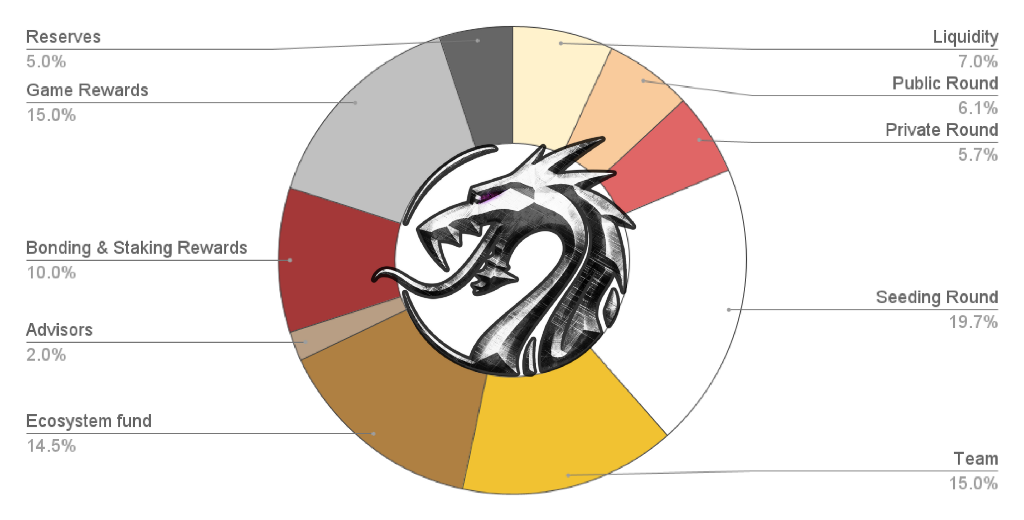 Dragon Crypto Gaming (DCG) is at the forefront of the play-to-earn revolution. DCG is committed to delivering a fantasy metaverse that values a great gaming experience while offering a plethora of earning opportunities within a sustainable economics. Dragon Crypto Gaming (DCG) is currently entering its third developmental phase, Argenti, undergoing an IDO on Avalaunch introducing a new token $DCAR. $DCAR's initial market price will be discovered with Dexalot Discovery prior to live market trading.
The DCG universe consists of multiple interconnected game platforms. The evolving Argenti layer will see the full release of The Legend of Aurum Draconis, a fantasy themed role-playing game following Dexalot Discovery. Participants will be able to obtain unique and persistent player NFTs, which can be built into lethal warriors or crafting masters. You will be able to earn valuable DCG tokens via in-game combat, crafting, marketplace trading, mini-games at the Inn, fighting epic battles as part of a party and eventually, through building upon your own land. Learn all the details — here.
DCG recognizes that the main value accrual mechanism to their community is their native tokens. Both $DCAU and $DCAR have a low, fixed maximum supply and are expected to become deflationary through in-game burning mechanics. The team will actively control emissions to maintain the health of the system.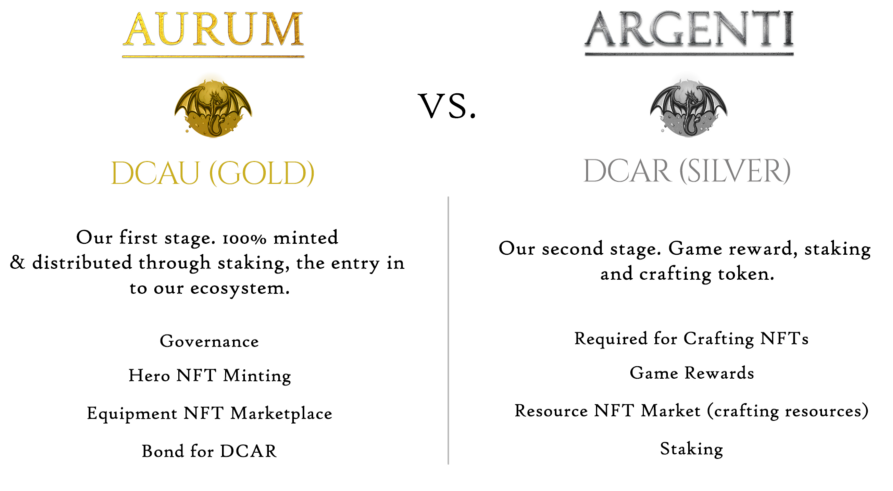 With the release of $DCAR gamers will be empowered to use both $DCAU and $DCAR synergistically.
Dragon Crypto Argenti (DCAR)
Revenue Sharing ? Stake DCAR to earn a share of platform revenues in the form of DCAU and DCAR rewards.
In-game Utility ?️ DCAR is required to purchase crafting materials and craft items in The Legend of Aurum Draconis. Tiny Dragons Arena will have a league with an entry fee paid in $DCAR. Tiny Dragons will also require DCAR to breed. Future land ownership and building will also use $DCAR.
Capped Supply and Controlled Emissions ? Only 40,000,000 DCAR will be emitted over the course of 3 years from the token generation event (TGE) and will become deflationary through in-game burning mechanisms.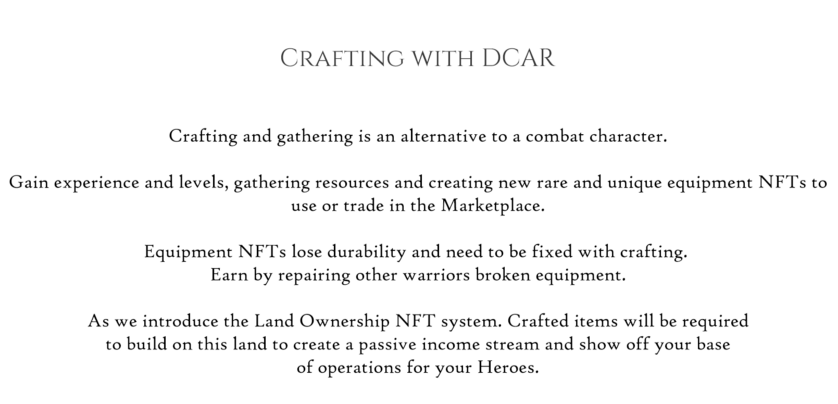 In-game actions are pegged to dollar-value (instead of token amount), which has two important benefits:
(1) If one token's price is trending downwards, more tokens will be burnt through in-game burning mechanisms, and vice versa.
(2) DCG games will always be at an accessible price point irrespective of token price.
Information about DCAR distribution and emissions can be found — here.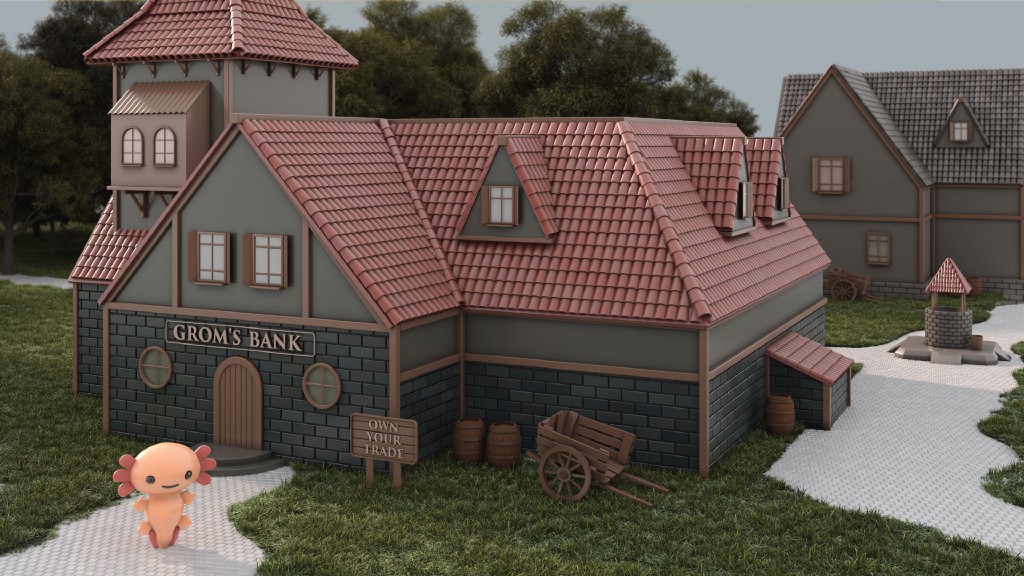 By staking your $DCAR with Grom's Bank, you will earn a share of platform revenues in the form of $DCAR and $DCAU (dual rewards!). Once you enter Grohm's Bank, you will be able to stake $DCAR or mint a limited edition NFT that will emit a particular amount of $DCAR. For more information please see — here.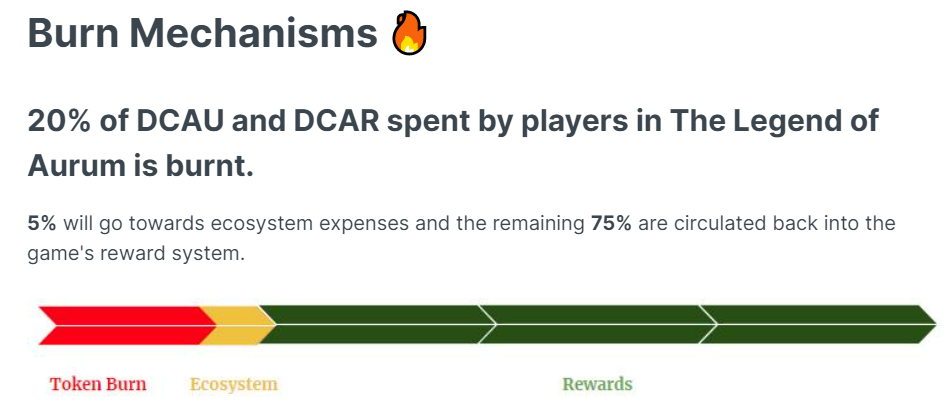 As new features and games are released, more burn mechanisms will be added to provide value accrual to the holders of DCG's native tokens.
Also, $DCAR will be the gas token of DCG's future AVAX Subnet.
Check out Dragon Crypto Gaming links — here.
To see the full IDO schedule for DCAR see — here.
To learn how DCAR Dexalot Discovery works and how you may participate see-here.
Dexalot Discovery is a price discovery process for a new token using an on-chain, transparent, open auction. The traders enter buy and sell orders using Dexalot's familiar interface and central limit order book. However, while regular trading would match the orders immediately, during Dexalot Discovery the orders are not matched until the end of the auction period. The execution of the matched orders occurs using a single price for all, determined using a frozen order book at the end of the auction. You can learn more about this process — here.
Writer: Brad McFall
Graphics: Can Toygar
About Dexalot:
Dexalot is a revolutionary decentralized exchange aiming at bringing the traditional centralized exchange look and feel to a decentralized on-chain application. Its mission is to bring a truly inclusive and transparent environment where Dexalot users can trade crypto securely and efficiently, with no slippage or custody risk. It is built on Avalanche, the fastest smart contracts platform in the blockchain industry.
Website | Twitter | Telegram | Medium |Discord
---
Dragon Crypto Gaming was originally published in Dexalot on Medium, where people are continuing the conversation by highlighting and responding to this story.