Dubius Micro Website Attempts to FUD Avalanche 
On Saturday, August 27th, Crypto Twitter was taken by storm as undercover videos of lawyer Kyle Roche – claiming that he has filed lawsuits against Avalanche competitors on behalf of Ava Labs-leaked on CryptoLeaks.info
The lawyer appeared in videos revealing disturbing but unsupported information about his relationship with Ava Labs.
Specifically, Kyle Roche has been claiming that he has filed lawsuits against Solana, to strategically draw SEC and CTFC to them and away from Ava Labs.
Kyle Roche and Emin Gun Sirer Statements
Both Kyle Roche and Emin Gun Sirer have denied the allegations.
In his recent statement, Roche alleges that the videos contain numerous false statements and were recorded without his own consent by Christen Ager-Hanssen. The latter is linked to Dominic Wiliams, the creator of the ICP token.
Furthermore, Kyle avers that his firm's works with Ava Labs have only focused on defense side cases, and Ava Labs had no input or filed any class action on their behalf.
Emin came back with his own response on a Medium article as well.
In his statement, the Avalanche CEO and ex- Cornel University Professor calls the Crypto Leaks article a "scurrilous hit-piece" filled with nonsense and obvious lies.
As per Emin, neither he nor anyone else at Ava Labs directed Roche in his selection of cases. He has represented Ava Labs in a couple of run-of-the-mil corporate contract disputes, which lines up with Kyle's statement.
Sirer has denied any "secret pact" Kyle Roche and the allegations that the latter owns 1% of the total $AVAX supply!
CryptoLeaks Affiliation With Dfinity and Internet Computer
Crypto Leaks' whose sponsor or founders remain unknown, is filled with suspicious behavior leading many to believe that it is supported or affiliated by ICP.
The micro-website has only published 3 articles in its lifetime 2 of which focus on ICP and appear to support the project as it is being attacked by "attacked" by corrupt firms.
The article which contained the videos was also heavily promoted by Crypto Leaks' official Twitter Page and spammed with comments from ICP supportive accounts which was spotted by Twitter user @VZennl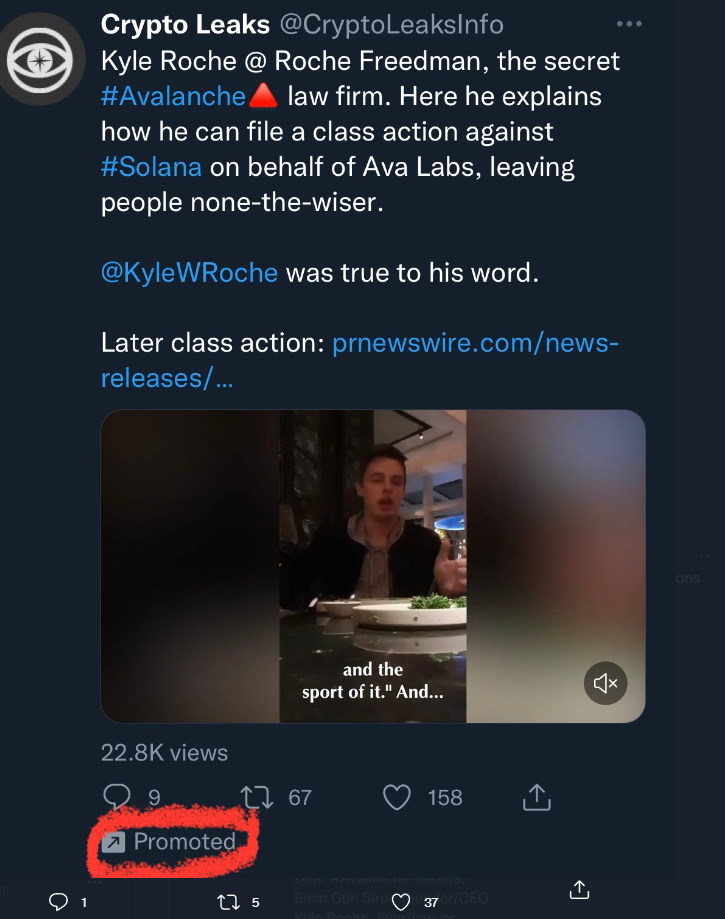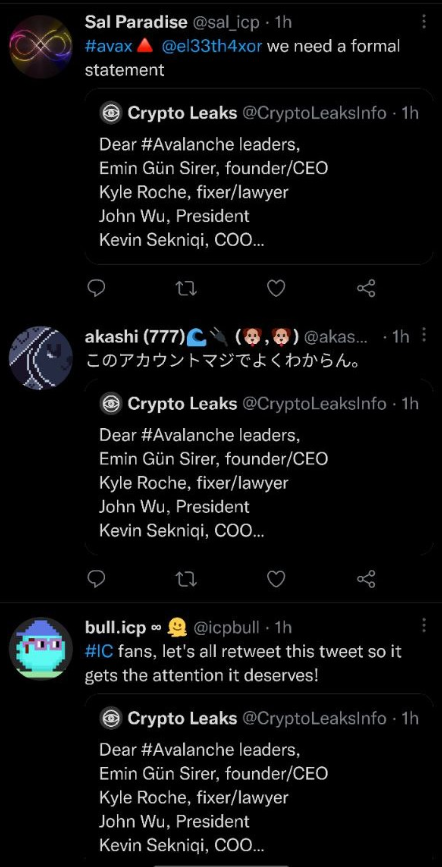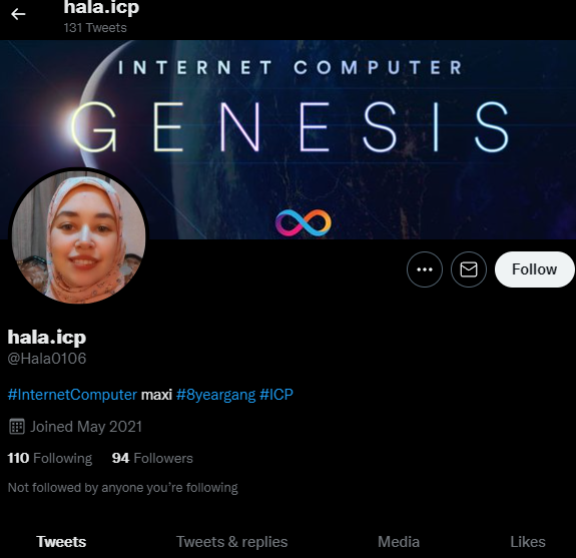 This came to add even more shade to the case leading many to believe that this was a coordinated attack on Avalanche and its broader ecosystem.
Considering that the person behind the camera is linked to the ICP creator (as per Kyle's response) and the website maintains a clear positive bias toward ICP, we urge you to take everything with a grain of salt until more evidence comes to light!