Earning your living by playing games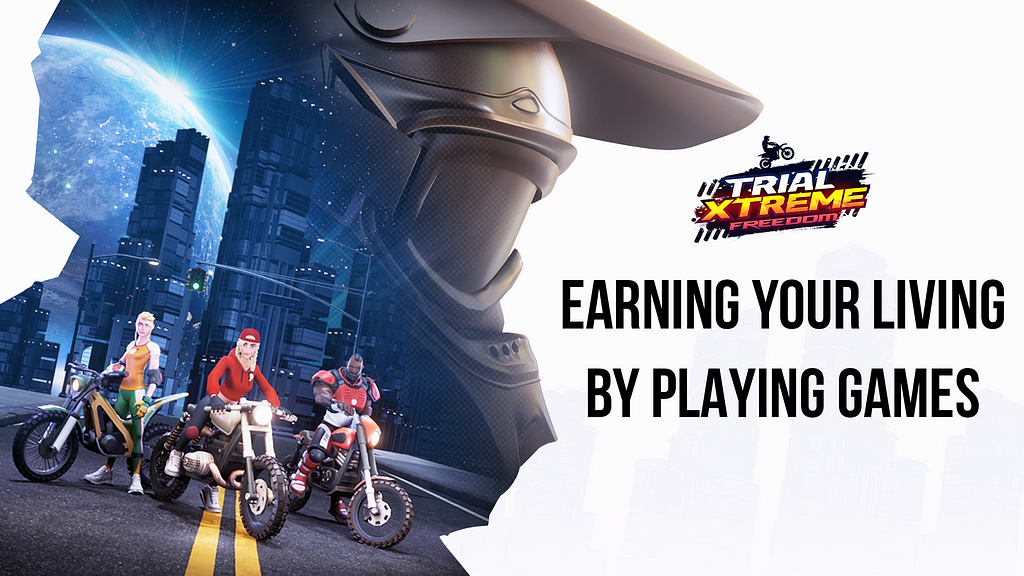 The cliche of angry parents screaming at their children to do something useful with their lives instead of playing video games might no longer be true. Nowadays, there are millions of people across the world who earn their living by playing their favorite games. Through battling it out against their competition in large arenas they bring home millions in prize pools.
How do you get started as a professional gamer, and how will Trial Xtreme play into this growing market?
It's all fun and games, until the game starts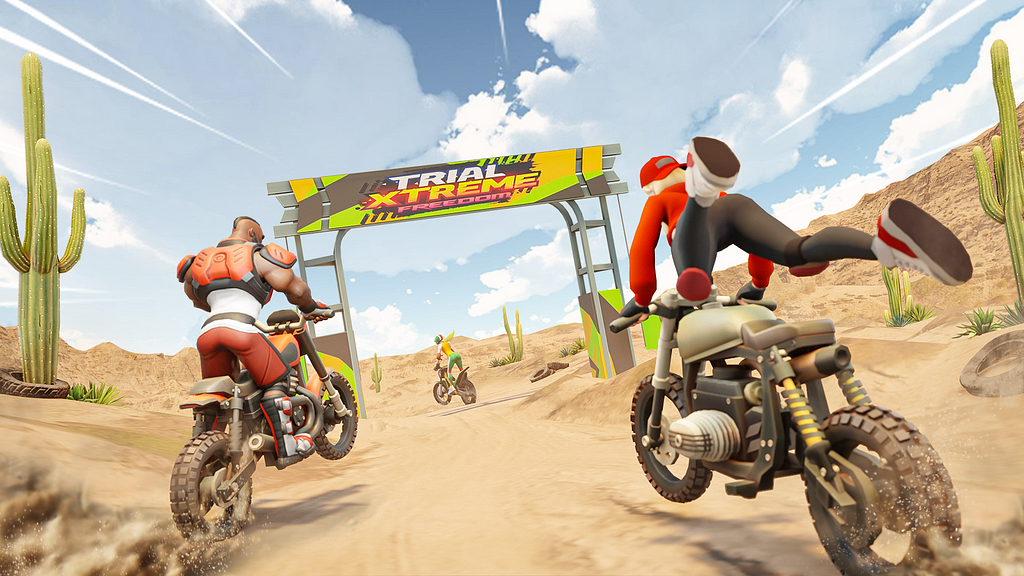 The esports industry is growing, and it's growing fast with more and more people becoming interested in competitive video gaming. With a global audience of roughly 600 million people either excitingly watching or actively participating in the industry, it's safe to say that it's a market you can't ignore when building a game.
Right now, the esports industry comprises a variety of games and leagues, each with their own unique characteristics and competitive formats. Some of the most popular games include League of Legends, Dota 2, and some classics like CS:GO. These games are typically played in teams, with players competing in organized leagues and tournaments for cash prizes and other rewards.
When zooming into the mobile gaming segment, we can see even more explosive growth. In the past decade, mobile gaming became the greatest source of revenue for the entire industry. With a rising number of mobile-exclusive games, it's no surprise that the competitive gaming landscape in this area is rapidly expanding.
Some of the most popular mobile esports games include:
PUBG Mobile
Arena of Valor
Clash Royale
Mobile Legends: Bang Bang
Garena Free Fire
It's worth noting that mobile esports are still in an early stage of development, and the market is still evolving. The industry is still in the process of developing standardized formats, rules, and regulations, as well as building a sustainable business model. This is no different from regular Esports, but the novelty of most mobile games creates some unmarked territory.
Turning your hobby into a profession
To all those who are eager to actually become a professional gamer, and start earning their bread and butter with their favorite source of entertainment, it won't be easy. Becoming a professional esports player requires a significant amount of dedication, skill, and hard work.
First, you have to find the game you excel at. However, to increase your chances, pick a game that's currently popular in the Esports scene and research its competitive format. Then it's all a matter of improving your skills through hours of training, watching tutorials, and studying the strategies of other players.
However, you shouldn't only be good at the game. You have to be a brand that's interesting for sponsors and teams to attract. Start streaming your gameplay and make a name for yourself by networking with other gamers. Eventually, you'll be able to join a team and earn your reputation through participating in tournaments.
Once you're in the higher leagues, it's all a matter of winning. The more you win, the more you earn.
Various revenue streams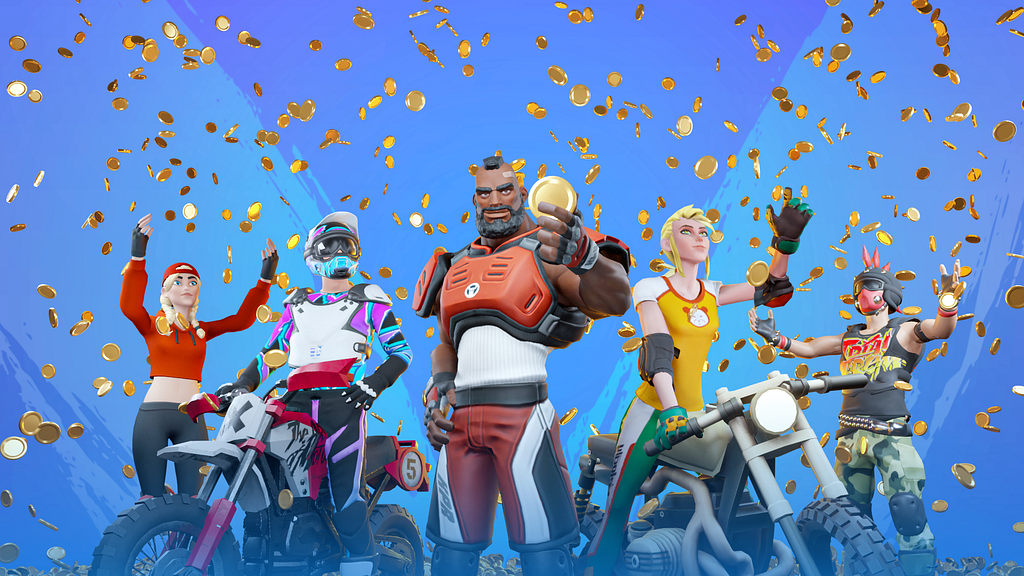 Earning a living as a professional esports player can be challenging, but there are a variety of ways that players can earn money. One of the most common ways is through tournament winnings. Prize pools for major tournaments can reach tens of millions of dollars, with the top teams and players taking home a significant portion of that.
In addition to tournament winnings, professional players can also earn money through sponsorships and streaming. Many professional players have sponsorship deals with major brands, which can provide a significant source of income.
Streaming platforms like Twitch and YouTube have also become a major source of income for professional players, with many players earning money through ad revenue, subscription revenue, and donations.
Trial Xtreme tournaments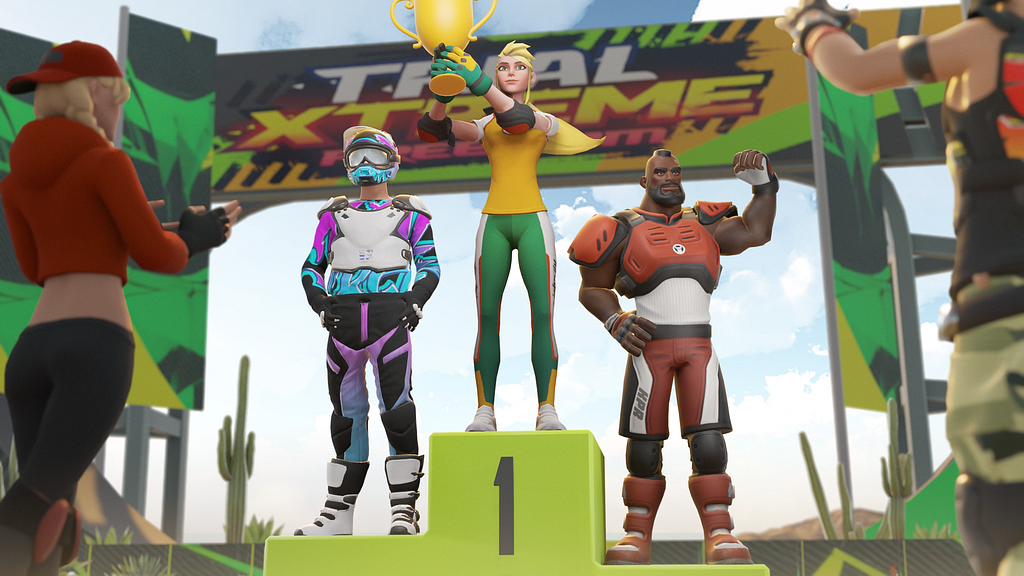 Having the experience of building games for large audiences, we are aware of the competitive nature of gamers worldwide. The better you get at something, the stronger the urge to compete. Within every version of our game over the past years we've had tournaments as an essential part of the player experience.
Basically, every single player had the opportunity to win a prize pool similar to Esports tournaments. The big difference here though, is that every competitor chips in a portion of the prize pool. The competition hereby gets even more fierce, as everyone is determined not to lease their stake.
We're curious to see how our players will experience tournaments in our new game, which will be more competitive and more social than ever before. Taking inspiration from the mobile-first Esport games out there today, we're definitely looking into the possibilities of ever hosting a real-life tournament of our own.
Excited to start competing against other players already? Jump into our discord to find your fellow gamers straight away!
To stay up to date with our journey, follow us on these channels:
Twitter: https://twitter.com/TrialXtreme
Medium: https://medium.com/@gameplaygalaxy
Discord: discord.gg/trialxtreme
Website: https://gameplaygalaxy.com/
Source