Eat and Earn: How location-based NFTs can revive the restaurant industry through interactive reward…
Eat and Earn: How location-based NFTs can revive the restaurant industry through interactive reward incentives
This article was originally posted on Weibo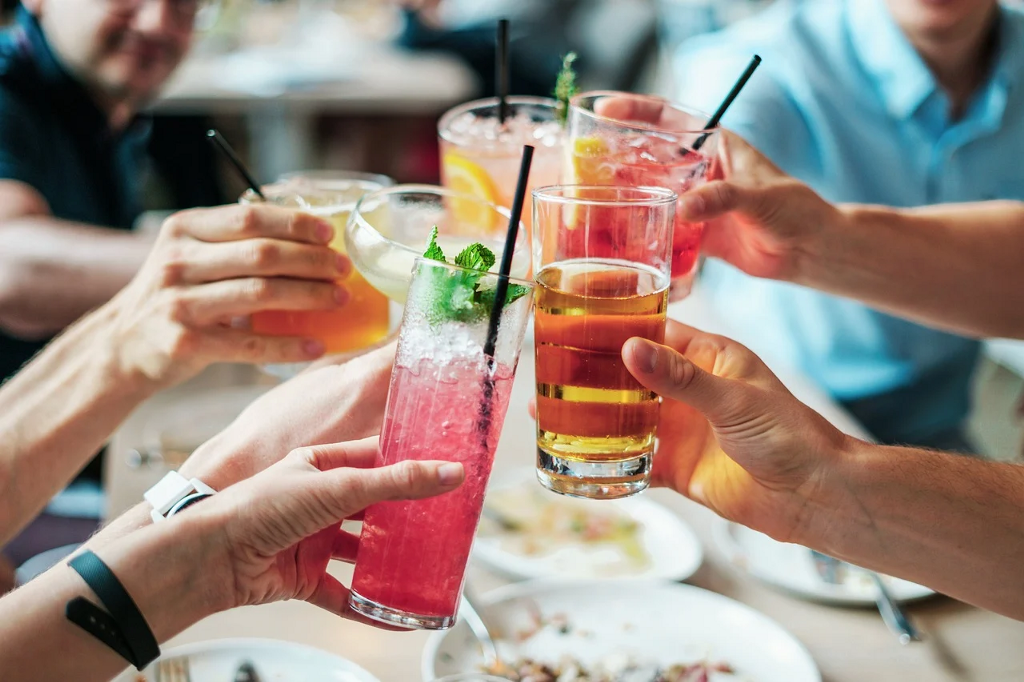 Lost Worlds is bringing NFTs into the real world using location as a requirement for participation. Currently, the total number of active wallets that are trading NFTs falls somewhere between 20,000 and 30,000. In order for those numbers to increase, everyday people will need real-world use cases that apply to their life outside of the Metaverse and the restaurant industry is the perfect place to start.
Repeat Customers Keep Restaurants Open So Loyalty Is Imperative
The existence of loyalty programs in the food industry suggest that restaurants need to incentivize customers and customers like to be incentivized. On top of having great food and a nice experience, rewards remain a consistent desire for consumers. Restaurants that offer new ways of engaging and rewarding consumers for their loyalty as well as access to vouchers and discounts can spearhead the evolution of the traditional dining experience.
Incentivizing Customers to Visit Restaurants with Location-Based NFTs
An NFT, or non-fungible token, can be just about any piece of data. Attributes like time, location and identity can be attached to it. In fancy terms, it's a smart contract that defines what the NFT represents and the complete history attached to it, secured with blockchain technology.
Let's explore how this technology can be useful for a restaurant. An NFT could represent a 20% coupon that is redeemable on your next meal at a specific eatery. The NFT coupon would contain information about how the coupon was acquired as well as how it can be redeemed. In this scenario both the consumer and the restaurant have a joint understanding of the offer, the coupon can be used at a later date and all of the details of the exchange would be stored publicly on the blockchain.
Food coupons are not a new phenomenon. However, many consumers nowadays are bombarded ads for coupons that often don't even make it past email spam blockers. Not to mention the hassle that restaurants go through facilitating this system with a low return on investment.
The ability for restaurants to offer innovative location-based NFT coupons positions Lost Worlds as a solution for both parties on each side of the plate.
Since most restaurants reside at specific locations, owners can leverage the Lost Worlds platform to reward customers who physically visit their restaurant. Typically, customers must be within a certain radius of the tagged location to unlock the NFTs. Even better, restaurants can customize these NFTs and make them accessible to only a certain number of people. For instance, a single NFT can only be minted by the first 100 customers to visit the restaurant on a specific day. This can be a powerful initiative to encourage more customers to come eat on less busy days, for example.
The possibilities are endless and the NFT coupon can be adjusted to whatever the restaurant deems important to their success. In a world where people are spending less time eating in front of each other than before, this solution can be the catalyst to get consumers back into restaurants.
Eat and Earn
The benefit of NFT coupons doesn't end with simply going to a restaurant. Consumers can continue to benefit based on the decisions they make at the restaurant that day and in the future using the history feature. For instance, the restaurant may offer a free meal after five successful food purchases. In that case, the user will know if the sixth visit qualifies for a free meal by swiftly tracking their history in the app. No more "meal cards" or receipts being lost.
Unlocking Shared Experiences with Friends and Family
The NFT promo gets even better if multiple customers can mint the restaurant's NFT collection at the same time, for a shared and unique experience. Imagine a special, secret party platter that can only be redeemed when a group of three friends mint a collective NFT voucher at a local steakhouse. The three friends are able to mint this special NFT together, enjoy the party platter, and capture the moment in the Lost Worlds app to share with more friends and family later on.
These special moments create new shared experiences that are enhanced with the creativity of Lost Worlds' location-based social NFTs.
It's a Win-Win for Both Restaurants and Food Lovers
Utilizing the Lost Worlds platform is a win-win use case for both restaurants and consumers. Restaurants can reward consumers by offering NFT coupons that contain future benefits for the eater in order to foster loyalty within their patrons. Customers get access to exclusive offers and deals by showing up and minting NFTs at the restaurant. By bringing consumers and their favorite restaurants closer together through rewards, Lost Worlds can reignite the in-person dining experience in the food industry.
Source