Elk Finance's CHFT Stablecoin, Lending, and Proxy Tokens could be closer than you think
In Elk's latest Medium, they discussed yet another feature. Their CHFT stablecoin. Why's this special?
CHFT stablecoin, lending
Well, it's also coming with a new take on lending. For perspective …
If you're unaware of Teddy Cash and its lending approach. You lock AVAX and borrow TSD. Overcollateralized loans and you gain more exposure.
Well:
Something similar could be on the cards for Elk. Just with a brand new token for the ecosystem too.

This time the Swiss Franc. A currency that's held a fairly strong uptrend vs the USDT over the past 20 years. Built with lending and cross-chain 1:1 transfers in mind.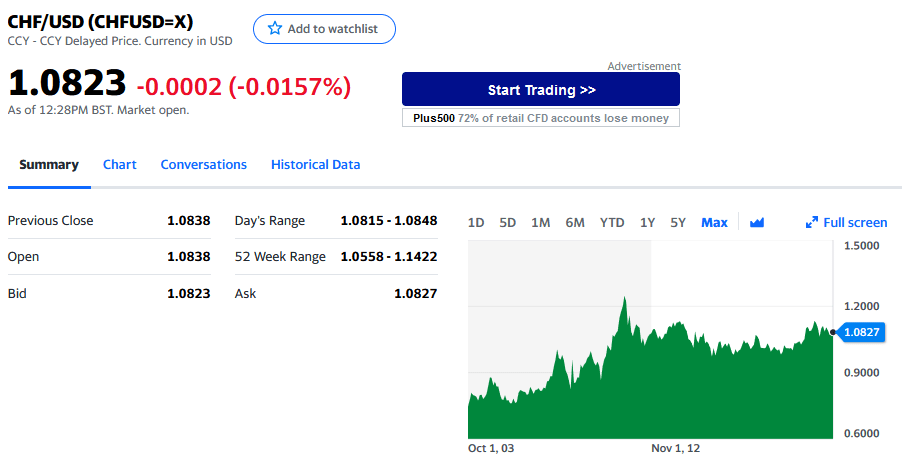 This could be a better, appreciating stablecoin to sell into on bear market moves.
Proxy tokens

Elk are extending their bridge capabilities. Now you'll be able about "wrap" tokens. Aka. proxy tokenization.
More importantly, you'll be able to use the hyper-efficient ElkNet bridge to move crosschain. A bridge that is *unrivalled* in crypto.
How can I profit?
The age old question. Well, you can get yourself a Moose NFT, and become a node operator.
Elk's decentralized ElkNet isn't far. In which, Moose NFT holders will be able to become node operators.
Of course, the lending lends itself to profits in the right direction. No doubt there'll be liquidation rewards coming too.