Embr.Finance: Weighted Pools?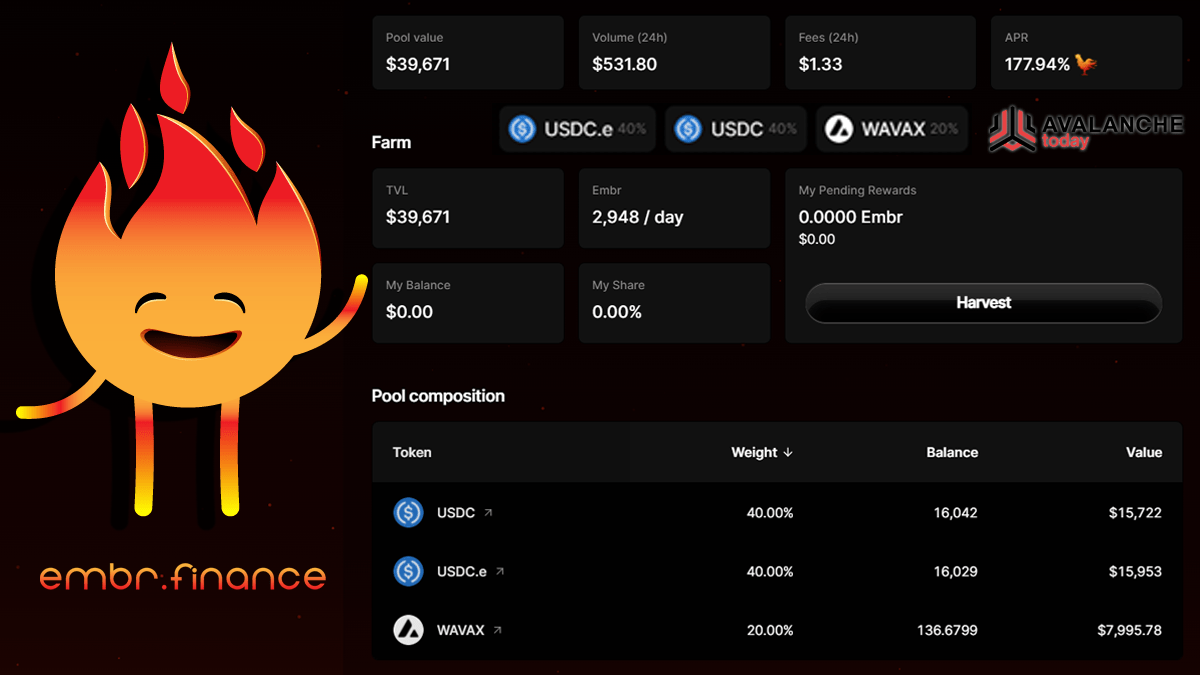 New pools have reached the reward stage live now over at Embr.Finance
The USDC/USDC.E/WAVAX pool is currently providing an impressive yield of 177.14% APR, while EMBR (80%) / AUSD (20%) is offering a whopping 300.72% as this article is being published.
The Embr.Finance weighted investment pools counter the traditional concepts of index funds as their regularly known, by allowing you to collect fees from traders rather than pay fees to a centralized portfolio manager. Embr allows for up to 8 different tokens each with their own weight defining what fraction of the pool each will fill.
Embr.Finance | Twitter | Discord | Telegram