Everest DAO releases options trading on Fuji testnet
WAVAX, PNG, and JOE are now available for options trading.
Everest DAO released options trading on 8/26 at 7PM UTC.
An option's value is leveraged up with a multiplier. Correct decisions will net you larger returns. But, bad decisions can also turn sour quickly.
The options contracts will last between 3 days to 1 year. They're similar to stock options. With call and put contracts used to bet on the direction of a market.
DAO Everest options are still in the testing phase, described in their tweets:
Everest DAO is the first to release options trading on Avalanche. Positive feedback has been noted and the excitement continues to grow.
The easy to use interface of Everest DAO allows for simple, real time options trading. At the time of writing, over $70,000 have been locked within options contracts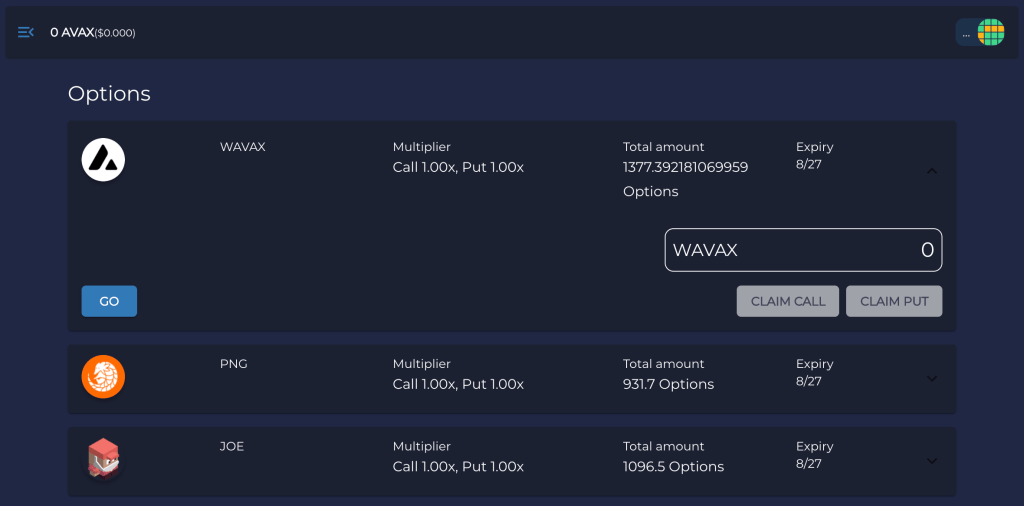 August 28th, 2021 is the official release date of options trading on the mainnet.