First non-stablecoin pool on Avalanche
Platypus Finance, which is most known for its low slippage stablecoin swaps and vePTP party is opening its first non-stablecoin pool for BENQI's staked AVAX.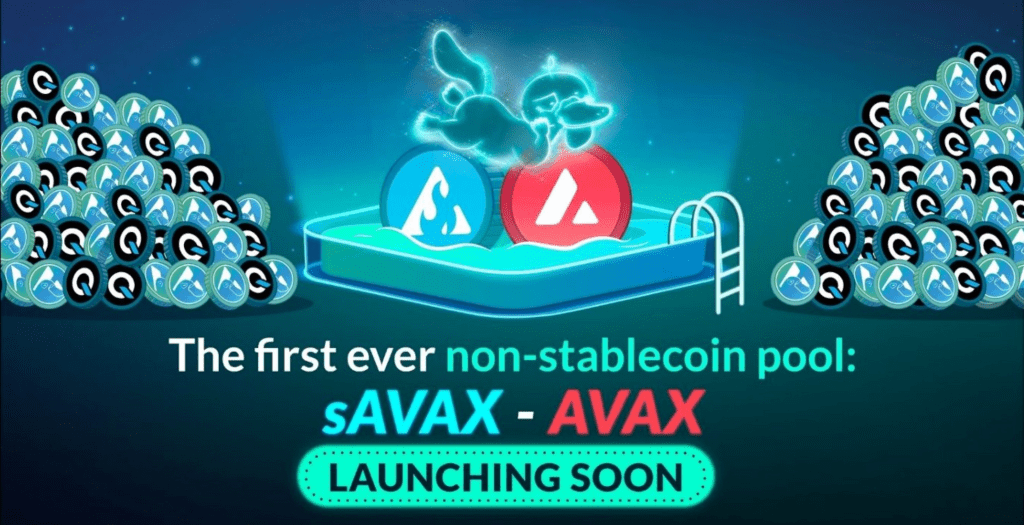 Users will be able to trade between sAVAX and AVAX from 9:00 UTC on 27th April 2022. At the moment the largest pool for these two tokens is on TraderJoe with more than $100 million in liquidity and a daily trading volume of a few hundred thousand.

In case any of the liquidity providers would like to move their positions to Platypus they'll be able to earn their share of 4% of PTP emissions (∼4000 daily) and bonus QI tokens (∼500,000 each day).
This expansion comes as a number of non-dollar pegged assets on Avalanche grows with wrapped versions of JOE (yyJOE, zJOE) and PTP (xPTP, ecdPTP, ecdPTP) already generating thousands of dollars in volume for the TraderJoe DEX.
If you want to learn more about the differences between Platypus and Trader Joe and vePTP party be sure to read our previous articles: A Look At 4 Avalanche AMMs and Partying Like A Platypus.