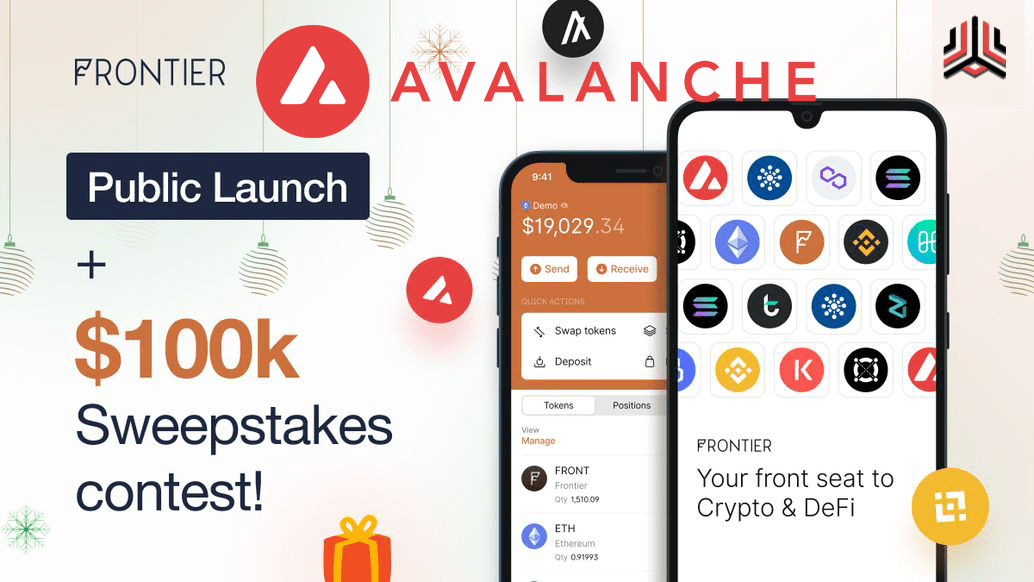 Frontier v2 is officially live with Avalanche and available for download on Google Play and the App Store. With months of beta testing and input from the growing community and partners, Frontier is confident to move forward with its public release. Frontier is now open to anyone interested in storing, sending, and receiving crypto.
Frontier puts focus on one thing, removing the difficulties and complexities of using crypto or investing in DeFi. The New and Improved Frontier boasts the following feature set.
Improved user experience for easier onboarding
Buy crypto with credit and debit card
Multichain staking & lending for passive income
Multichain DEX trading experience with zero fee commission
Single access point for L1s, L2s and EVM compatible blockchains
Seamlessly access DeFi apps with WalletConnect
Connect other mobile wallets and manage from a single interface
Send, Store and Track your NFTs on the go
Native Push Notification system
Night mode customizability
As a Thank You to users thus far and a welcome to new users Frontier is hosting a Sweepstake party with up to $100,000 in crypto prizes up for grabs.
To participate, visit the Sweepstakes page and click "Join sweepstakes" to get your email address verified, and you are one step away from becoming one of the winners to be selected at random.
The Frontier sweepstake contest will run from 20th December 2021 until 20th February 2022. Any changes in the date will be announced via Twitter